How sweet it was: Two days of Rosh Hashana and then Shabbat. Prayers, singing, time with family and friends, eating... No computer, no TV, no newspaper, no news...
Now, I return to the harshness of the world slowly, beginning with positive messages.
Victor Davis Hansen wrote recently about "The Israeli Spring" (emphasis added):
"...Yet these tragic Arab revolutions swirling around Israel are paradoxically aiding it, both strategically and politically -- well beyond the erosion of conventional Arab military strength.
"In terms of realpolitik, anti-Israeli authoritarians are fighting to the death against anti-Israeli insurgents and terrorists. Each is doing more damage to the other than Israel ever could...
"The old nexus of radical Islamic terror of the last three decades is unraveling. With a wink and a nod, Arab dictatorships routinely subsidized Islamic terrorists to divert popular anger away from their own failures to the West or Israel. In the deal, terrorists got money and sanctuary. The Arab Street blamed others for their own government-inflicted miseries. And thieving authoritarians posed as Islam's popular champions.
"But now, terrorists have turned on their dictator sponsors. And even the most ardent Middle East conspiracy theorists are having troubling blaming the United States and Israel.
"Secretary of State John Kerry is still beating last century's dead horse of a 'comprehensive Middle East peace.' But does Kerry's calcified diplomacy really assume that a peace agreement involving Israel would stop the ethnic cleansing of Egypt's Coptic Christians? Does Israel have anything to do with Assad's alleged gassing of his own people?
"There are other losers as well. Turkish Prime Minister Recep Tayyip Erdogan wanted to turn a once-secular Turkish democracy into a neo-Ottoman Islamist sultanate, with grand dreams of eastern Mediterranean hegemony...
"Yet if Erdogan has charmed President Obama, he has alienated almost everyone in the Middle East...
"The oil-rich sheikdoms of the Persian Gulf once funded terrorists on the West Bank, but they are now fueling the secular military in Egypt. In Syria they are searching to find some third alternative other than Assad's Alawite regime and its al-Qaeda enemies. For the moment, oddly, the Middle East foreign policy of Saudi Arabia, Kuwait and the other oil monarchies dovetails with Israel's...
"Israel no doubt prefers that the Arab world liberalize and embrace constitutional government. Yet the current bloodletting lends credence to Israel's ancient complaints that it never had a constitutional or lawful partner in peace negotiations...
"In comparison to the ruined economies of the Arab Spring -- tourism shattered, exports nonexistent, and billions of dollars in infrastructure lost through unending violence -- Israel is an atoll of prosperity and stability. Factor in its recent huge gas and oil finds in the eastern Mediterranean, and it may soon become another Kuwait or Qatar, but with a real economy beyond its booming petroleum exports.
"Israel had nothing to do with either the Arab Spring or its failure. The irony is that surviving embarrassed Arab regimes now share the same concerns of the Israelis.
"In short, the more violent and chaotic the Middle East becomes, the more secure and exceptional Israel appears."
http://www.jewishworldreview.com/0813/hanson082913.php3#.Uh80CtJOPVo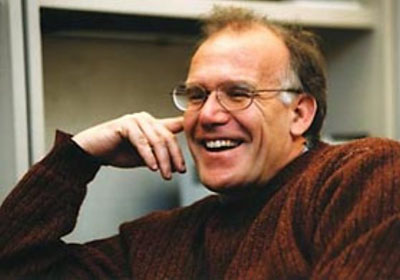 Credit: films42
~~~~~~~~~~
Reflecting similar themes, Dr. Efraim Inbar has done a study for BESA Center, "Time is on Israel's side" -- Middle East Security and Policy Studies No. 103. Its 25 pages can be viewed here:
http://besacenter.org/mideast-security-and-policy-studies/time-israels-side/
The Executive Summary of Dr. Inbar's work (emphasis added):
"Israel is a small country, and the national security of small countries is more precarious than that of large countries. Indeed, since Israel's establishment it has dealt with existential threats from its neighbors. This study argues that – despite the need for constant political prudence – not only is Israel a big success story, time is definitely on Israel's side. A review of the variables that influence Israel's ability to successfully withstand protracted conflict leaves room for optimism. A survey of the military balance between Israel and her enemies, internal factors that influence national power – such as the economy, social cohesiveness, and the political system – and Israel's standing in the international community indicate long term processes that favor Israel over its regional foes. After sixty-five years of existence, the State of Israel can be confident in its ability to overcome the challenges that stand in its path."
A powerful retort to the naysayers. And reason to direct words of gratitude Heavenward.
Credit: cjnews
~~~~~~~~~~
Right here, in a spirit of positive thinking, I want to turn to news of the two boys with serious medical conditions about whom I've written so many times, and for whom some of you are praying.
First, Zakkai, who has the benign tumor that behaves like a malignant tumor, in that it keeps coming back on his spine. Not yet three, he has had multiple surgeries to remove tumor tissue, and has a damaged spine as a result.
Now he is about to undergo treatment again to remove the latest spot identified on his spine. But this time it will be via cryoablation (freezing the tumor via a rod inserted in his back) instead of invasive surgery.
Consultations with the doctors tomorrow. The procedure will be done on Tuesday and he will be released on Wednesday. Zakkai's father writes:
Zakkai's full Hebrew name is Refael Zakkai Avraham ben Yakira Avigael. In whichever language and manner you pray, please pray extra hard, especially on Tuesday, for an uneventful & successful procedure that kills the tumor and for Zakkai to heal and recover quickly and painlessly. And, most importantly, please pray that this will be the last medical intervention of any sort that Zakkai will ever need.
~~~~~~~~~~
And then, Noam ben Inbar, the young boy who does have a rare cancer in his chest cavity -- inoperable because of location. He has been on an experimental drug -- the first child in Israel to be on this drug. His family sent out an update recently for the first time in a long time.
Thank you very very much for your tefillot [prayers]. Day to day Noam is doing great. He takes his medications and rarely has had medical emergencies.
He had a CT done a couple weeks ago and his cancer is the same which means the drugs are continuing to keep it from growing. He will be starting fifth grade on Tuesday!
He really does still need the tefillot. We firmly believe that the tefillot are a huge part of the miracle that he is with us today. Thank you to each and every one of you who continue to think of Noam Shalom ben Inbar and keep him in your prayers.
(I regret I have no picture of Noam.)
~~~~~~~~~~
What is being referred to as "the moment of truth" will soon be upon us, as Congress convenes tomorrow, debates the issue of hitting Syria, and then votes, possibly as early as Tuesday -- but maybe not for another week or more.
Reports about and assessments of the possibilities are as confused and varied as ever, and I have no intention of tracking all of the various thoughts being advanced.
What I am seeing is that, on the one hand, CNN has run footage that seems to make it quite clear that gas was used, while others are saying that evidence is not yet definitive and action should wait until a UN assessment is complete. It does get wearisome. Especially as there are reports that the UK actually brought a couple of victims of the attack in Syria under review, and that tests on them confirm that they were hit with gas.
At the same time, it has been revealed that, according to the Daily Mail, as reported in the Times of Israel, "between 2004 and 2010, the British government issued licenses to sell sodium fluoride, an essential component of sarin gas, to Assad."
http://www.timesofisrael.com/uk-tests-on-victims-said-to-confirm-sarin-gas-use-in-syria/
~~~~~~~~~~
All of the delays are maddening, not only because they indicate a lack of American resolve, but also because they provide Assad with additional time to protect his military assets. I have already written about hundreds, if not thousands, of human shields he has had moved to military sites. But now there is another wrinkle:
A group known as the 'International Human Shields' movement, founded by American and British "activists," is working to bring international civilian volunteers to Syria to serve as additional human shields to block US military efforts.
http://www.israelnationalnews.com/News/News.aspx/171654
They are demented: furious at America for plans to hit Syria, they, ironically, at the same time depend upon the essential morality of the American military with regard to avoiding hits on civilians.
When all of these stumbling-blocks have been put in place, it remains to be seen how much will be left for American forces to hit and whether the operation will have any meaningful effect.
~~~~~~~~~~
Secretary of State Kerry was in Vilnius, Lithuania, for a G20 summit last week; once the meeting had ended, he spent a day lobbying ministers of 28 EU nations with regard to an attack on Syria. Moving on to Paris today, he declared:
"There are a number of countries, in the double digits, who are prepared to take military action.
"We have more countries prepared to take military action than we actually could use in the kind of military action being contemplated."
Well, sort of... It seems much more a matter of EU countries saying that they agree that the evidence points to Assad having used gas than their rushing to send their ships out, armed with missiles. Several nations want to wait and see what the UN says.
http://news.sky.com/story/1138356/syria-john-kerry-claims-boost-in-us-support
~~~~~~~~~~
The USS San Antonio was in port in Haifa for a couple of days at the end of the week, and some 1,000 sailors and marines went touring. The ship has now taken off for destination unknown. Unofficial comments by the military visitors led to a reasonable assumption that they may have been headed for Syria, but this was not official or explicit.
http://www.ynetnews.com/articles/0,7340,L-4426990,00.html
Credit: Ynet
~~~~~~~~~~
Before moving to other subjects, I want to share portions of two commentaries on the issue of the strike on Syria.
Zalman Shoval, former Israeli ambassador to the US, writes (emphasis added):
"Israel does not have a firm position, here or there, on the matter, aside from its essential and immediate need to neutralize Syria's chemical weapons and missile stockpiles.
"But Jerusalem cannot be indifferent to the prospect of Obama losing the vote in Congress, after which elected officials in countries around the globe will conclude that there will be no repercussions for following the lead of their American counterparts. The main consequence could be a nuclear Iran, because the vote in Congress will also influence Tehran's response to American attempts, whether through diplomatic measures or threats of military action, to put an end to its nuclear ambitions."
http://www.israelhayom.com/site/newsletter_opinion.php?id=5623
The Israeli government, on instructions from Netanyahu, has been decidedly quiet with regard to any position on the US strike. But where there have been statements by those in the government, they have indicated support for the American strike.
~~~~~~~~~~
Taking a broader -- and in my opinion very important -- view, Clifford May, president of the Foundation for the Defense of Democracies, says (emphasis added):
"It's not just President Barack Obama's 'red line' that Syrian dictator Bashar Assad has crossed. Civilized people have long set limits on armed conflicts. Using chemical weapons has been a war crime since 1925. Targeting innocent women and children has been taboo since at least the Middle Ages. Are we now giving up these efforts and saying, what the hell, boys will be boys, barbarians will be barbarians, and it's none of our business anyway?
"...The Brits now join U.N. Security Council members Russia and China -- leading members of the so-called 'international community' -- in favoring cost-free state terrorism. That's tantamount to licensing it. The rulers of Iran and North Korea are among those taking notice.
"Obama, by contrast, says he wants to hold Assad accountable. 'We cannot turn a blind eye to what happened in Damascus,' he said on Saturday. He has asked Congress to authorize him to take military action -- something he did not request prior to intervening in Libya.
"Should Congress refuse, it will confirm an ominous trend. At the conclusion of World War II, the West said 'never again' to genocide. Yet genocides have been carried out in Cambodia, Rwanda (for which President Bill Clinton later apologized on behalf of the 'international community'), and Darfur.
"There also was Saddam Hussein's genocidal Al Anfal campaign against Iraq's Kurds, and the gassing of thousands of Kurdish civilians in Halabja...
"The Islamic Republic of Iran is the world's leading sponsor of terrorism...
"Iran's rulers threaten Saudi Arabia, Kuwait, Bahrain and the United Arab Emirates. They incite genocide against Israelis in clear violation of the U.N.'s Genocide Convention. That they also are developing a nuclear weapons capability in violation of the Nuclear Non-Proliferation Treaty is indisputable...
"Deciding precisely what to do is hard work. A few ideas to build on: 1) At the end of the exercise, Assad should conclude that using chemical weapons against civilians was a mistake, one he would not repeat. Other dictators should see it similarly. 2) To achieve that, serious consideration should be given to destroying Assad's air power. Planes, helicopters and major airfields are difficult to hide. So are port facilities. 3) Kerry correctly said that Iranian forces in Syria are 'contributing significantly to this violence.' Hitting those forces would send a clear message."
http://www.israelhayom.com/site/newsletter_opinion.php?id=5625
~~~~~~~~~~
Moving to other subjects, I did want to mention the terrorist plot foiled last week: Two Israeli Arabs, recruited by Hamas in Gaza, were going to transport a bomb to the open air Mamila Mall, immediately outside the Old City of Jerusalem -- in order to detonate it on Rosh Hashana, when people would have been strolling about. The two were employed as cleaners at the Mamila Mall, and were planning to use this fact for ease of access.
http://www.ynetnews.com/articles/0,7340,L-4424886,00.html
Those who operate at the Mall were exceedingly upset that the Mall, which is frequented by Arabs and prides itself on being a place where Jews and Arabs can mingle comfortably, was the planned location for an attack. The fact that the two were employees of the Mall simply exacerbated the outrage.
~~~~~~~~~~
A report from the Shin Bet (Israeli security forces) indicates that incidents of terror were up in August over July.
"Commander Liran Hajbi of the Giv'ati Brigade's Tzabar battalion told the Israel Defense Forces' Website, 'We pay attention to the fact that there is an escalation in terrorist infrastructure and the battalion carries out arrests and raids every night to reduce the [terrorists'] ability to carry out the attacks.'"
http://www.israelnationalnews.com/News/Flash.aspx/275717
~~~~~~~~~~
There was difficulty on the Temple Mount on Friday, the second day of Rosh Hashana, when hundreds of Palestinian Arabs began to throw stones. (Whether those stones were directed at Jewish worshippers at the Kotel below, or at people on the Mount is not clear.)
Fifteen rioters were arrested and the crowd was dispersed by police.
http://www.israelnationalnews.com/News/News.aspx/171653
~~~~~~~~~~
And so we can hardly say all is sweetness and light here.
To further complicate matters, there are the stirrings of the Tamarod protest movement that fueled street protests in Cairo coming to the Palestinian Arab world. Most significantly, there are voices of protest now against a corrupt Hamas, by an amalgam of groups of young people. The fact that they are anti-Hamas does not make them pro-West by a long shot.
Fatah has visions of returning to Gaza, something that is thought to be very unlikely. And, in fact, there are Tamarod stirrings against a corrupt PA as well.
See here for information on some of this:
http://www.investigativeproject.org/4149/tamarod-targets-hamas-rule-in-gaza
This will be tracked in additional detail over time. Great time for a "peace process," is it not?
~~~~~~~~~~
© Arlene Kushner. This material is produced by Arlene Kushner, functioning as an independent journalist. Permission is granted for it to be reproduced only with proper attribution.
If it is reproduced and emphasis is added, the fact that it has been added must be noted.
http://arlenefromisrael.squarespace.com/current-postings/2013/9/8/september-8-2013-adjusting-sites.html
Credit: mymorningmeditations
Tomorrow night begins the two-day holiday of Rosh Hashana, a time of repentance and renewal. I do not expect to post again until after the Shabbat following Rosh Hashana.
I extend my heartfelt wishes for health and fulfillment for each of you. And for all of Israel the blessings of peace. May our prayers reach Heaven.
~~~~~~~~~~
I provide here a beautiful rendition by Israeli singer David D'Or of Avinu Malkheinu -- a prayer traditionally recited on Rosh Hashana and on Yom Kippur.
http://www.thejerusalemconnection.us/blog/2013/03/07/video-avinu-malchenu.html
Our Father, Our King, we have no King but You. Hear our voice and save us.
And that, when all is said and done, is the final truth: We can -- as we are God's partners on this earth, we must -- work hard to repair the ruptures in the world. But at the end of the day, we must bow our heads and acknowledge that it is in His hands.
~~~~~~~~~~
In a lighter spirit:
The Fountainheads: Dip Your Apple in the Honey
http://www.youtube.com/watch?v=FlcxEDy-lr0
~~~~~~~~~~
A sweet year...

Credit: Baltimoresun
~~~~~~~~~~
In my last posting I inadvertently provided the wrong URL for the article on injured Syrians, including children, being treated here in Israel. With thanks to those who caught it, I provide the URL here:
http://www.jpost.com/Magazine/Features/How-to-change-the-world-324624
The over-riding theme of this article is pride in the way we Israelis conduct ourselves. Our values truly are different -- especially different from those of others in this part of the world. The world chooses not to notice, but we must notice and hold fast to who we are.
~~~~~~~~~~
The news? It goes on, as perverse and convoluted as ever. Truth is, if I were to write postings non-stop, I still wouldn't cover everything I'd like to touch upon.
Obama does seem to be lobbying members of Congress with a vigor that suggests he wants them to sign off on his attack on Syria. Speaking on Fox News, Secretary of State Kerry said:
The administration "has the right to act regardless of what Congress does," though it prefers to have Congress' backing. "We are stronger when we work together ... America intends to act."
A very foolish, rather schizoid, position: We don't need your approval, Congress, but it would be better for all of us if you gave it, however be aware that we will act even if you don't give it. Uh huh. Does lend the impression that those running the American government don't quite know what they're doing.
http://www.israelhayom.com/site/newsletter_article.php?id=11735
~~~~~~~~~~
But perhaps this apparently schizoid position can be explain by Peter Wehner's Commentary article, on "Barack Obama's staggering incompetence":
"...The president of the United States is preparing in advance to shift the blame if his strike on Syria proves to be unpopular and ineffective. He's furious about the box he's placed himself in, he hates the ridicule he's (rightly) incurring, but he doesn't see any way out.
What he does see is a political (and geopolitical) disaster in the making. And so what is emerging is what comes most naturally to Mr. Obama: Blame shifting and blame sharing. Remember: the president doesn't believe he needs congressional authorization to act. He's ignored it before. He wants it now. For reasons of political survival. To put it another way: He wants the fingerprints of others on the failure in Syria.
"Rarely has an American president joined so much cynicism with so much ineptitude."
http://www.commentarymagazine.com/2013/09/02/barack-obamas-staggering-incompetence/
(With thanks here to Dan F. for calling this to my attention.)
~~~~~~~~~~~
What really, really irked me, however, is Obama's using Israel as an excuse (pardon me...a "reason"), provided to members of Congress, as to why he has to hit Syria: Iran and Hezbollah will be emboldened if he doesn't. And, an emboldened Iran and Hezbollah are bad for Israel.
All of this is true enough. But it happens that an emboldened Iran and Hezbollah are not in the best interests of the US either. He should have left it at that, especially as theoretically Obama is on a confrontational course with Iran (see below): We do not want Iran emboldened with regard to its nuclear development. Nor do we want Hezbollah, which foments terrorism world-wide, emboldened either. End of story
There are anti-Israel, anti-Jewish elements in the US and elsewhere in the world who don't miss an opportunity to blame Israel for whatever is going on, no matter how far-fetched. Does Obama have to provide them with fuel?
~~~~~~~~~~
But, as we all need a laugh from time to time, I'll share this news as well:
It's been reported that Obama called Netanyahu to provide assurances that he was determined not to let Iran go nuclear.
http://www.jpost.com/Middle-East/Obama-assures-PM-on-Iran-325116
Obama knows full well what our prime minister is thinking...
Says David Horovitz, editor of Times of Israel:
"The Israeli political and security leadership is privately horrified by President Obama's 11th-hour turnaround on striking Syria."
http://www.timesofisrael.com/obama-unleashes-horror-in-jerusalem/
~~~~~~~~~~
If there is good news on all of this, it is that Assad may have to confront some unexpected backlash because of his use of chemical weapons. Reports Haaretz (emphasis added):
"[Assad...] cannot hide the shock that has hit his closest allies: Russia and Iran. Russia has decided to freeze the shipment of refurbished MiG jets, the S300 antiaircraft missiles, and the Yak training planes to Syria – based on reports in the Russian newspaper Kommersant. The official Russian explanation is that Damascus has not met its payment conditions, but it seems that the timing is no coincidence...
"Nor can declarations coming from Tehran be particularly encouraging for Assad: Iranian President Hassan Rohani denounced the use of chemical weapons – but avoided placing the responsibility on any of the sides. Former Iranian President Akbar Hashemi Rafsanaji justified the American attack..."
http://www.haaretz.com/news/middle-east/.premium-1.544786
A JPost report goes even further:
"Events in Syria have reportedly prompted key Iranian figures to express their opposition to Tehran's ongoing involvement in helping ...Assad remain in power.
"Sources inside Iran claim that former president and opposition leader Hashemi Rafsanjani asked the commander of the Iranian al-Quds Brigades...to stop sending volunteers to fight in Syria, according to a report published on Sunday in the Iraqi daily Azzaman.
http://www.jpost.com/Middle-East/Sources-Internal-dissent-in-Iran-rising-
~~~~~~~~~~
The nuclear-powered USS Nimitz (one huge ship!) and other ships in its strike group are being sent to the Red Sea as back up for a strike on Syria, which may lend credence to the seriousness of Obama's intentions. (We'll see.)

Credit: trunews
I am picking up reports of a reconnaissance ship being sent into the eastern Mediterranean by Russia, but it's not clear if this is the same ship I had written about previously.
~~~~~~~~~~
For those who may still wonder why it matters to Israel if the US hits Syria...
Maj.-Gen. (ret.) Amos Yadlin, former chief of Israel's military intelligence, writing with Avner Golov, says (emphasis added):

"The most important Israeli interest in the context of an American attack is the unequivocal clarification that there is a high price to pay for the use of nonconventional weapons. From a broader perspective, it is important for Israel that the U.S. reestablish its strategic influence in the Middle East and improve its credibility and deterrence in the region, which have eroded over the past three years. Restoring American deterrent power would strengthen the standing of U.S. allies, including Israel, in the struggle between the region's moderates and radicals."
http://www.inss.org.il/publications.php?cat=21&incat=&read=11991
~~~~~~~~~~
We have been told that the sixth session of negotiations between Israel -- represented by Tzipi Livni and Netanyahu envoy Yitzhak Molcho -- and the PA -- represented by negotiators Mohammad Shtayyeh and Saeb Erekat -- would be held in Jerusalem today, and that US envoy Martin Indyk or another US official would be present (which has not been the case with every session).
The US is calling the talks "serious," while Mahmoud Abbas, speaking in Ramallah said that no core issues had been touched upon -- parties were still setting out preliminary positions.
For the first time, Abbas has admitted to his party that he struck an agreement not to "join any international organization," which I assume means not to participate at the UN, during this period, in exchange for Israel's agreement to release 104 prisoners.
A second group of those terrorist prisoners is due to be released within weeks. Ouch! I expect Abbas to drag out the negotiations until he has all 104 -- regardless of all his threats of walking away because of the "settlements."
~~~~~~~~~~
There is a great deal more to say, about the Palestinian Arabs, and about Arabs who are Israeli citizens. But it will have to keep until after Rosh Hashana.
~~~~~~~~~~
© Arlene Kushner. This material is produced by Arlene Kushner, functioning as an independent journalist. Permission is granted for it to be reproduced only with proper attribution.
If it is reproduced and emphasis is added, the fact that it has been added must be noted.
http://arlenefromisrael.squarespace.com/current-postings/2013/9/3/september-3-2013-rosh-hashana.html
Posted
on Tuesday, September 3, 2013 at 04:32PM
by
Arlene
in Israel, Obama, Palestinian Authority, Rosh Hashana, Syria
|
Post a Comment
|
Email
|
Print
The "just" is being employed advisedly, of course. But the fact of the matter is that there is more than one horrendous way for Assad to attack civilians associated with rebel forces.
This past Thursday, information came out from Syria via BBC journalists that was picked up by very few news sources. I would have thought it would have been screamed from the rafters, but either it is "ho hum" or is simply running under the radar.
My betting is that you haven't heard about this:
It was the end of a school day in the north of Syria, and, reportedly, a fighter jet overhead flew back and forth looking for a target (i.e., place where a group of people is assembled). The one the pilot decided upon was the yard of a high school, where groups of teenagers just dismissed from a day at school were lingering.
What he dropped on the kids was some sort of "napalm-like" incendiary bomb that caused horrendous burning. Ten young people were dead and many more injured, "writhing in agony."
The aftermath of the attack was filmed.
The BBC link is here although I advise you not to look at the video portion unless you have a strong stomach.
http://www.bbc.co.uk/news/world-23892594

Credit: BBC Panorama
~~~~~~~~~~
The "fighter jet" wasn't identified by the BBC journalists as belonging to Assad's forces, but certainly it did. The rebel forces don't have fighter jets. The location of the attack, an area where those supporting the rebel forces are found, makes this even more clear. According to the Independent (UK) the attack took place in Aleppo.
http://www.independent.co.uk/news/world/middle-east/syria-reports-of-napalmlike-bomb-attack-on-aleppo-playground-emerge-after-mps-vote-against-military-action-8790841.htm
It is only days ago that there were Americans saying that the military warning to Assad to stop using gas had to be delivered soon because there was fear of another gas attack, with the most likely target Aleppo.
~~~~~~~~~~
After I viewed the video, I confess that I responded viscerally: My first thought was that Assad's head had to be bombed off. Of course that probably would not be possible because he's hiding in a bunker.
I make no apology for that initial emotional response to such gross and shocking inhumanity. But, in short order, I began to think more rationally again, with regard to the wisdom -- within the full context of the situation -- of taking the Assad regime down. There are a lot of people calling for this -- not because of the incendiary bomb, but for broader reasons regarding a weakening of Iran.
What has shocked me is how little the world has paid attention to this latest attack by the Assad regime. Evidence seems clear in the video, but if further confirmation is required, let journalists begin to investigate.
And here I would suggest that you, my readers, can be a vehicle for spreading the word of the reports on what is going on.
If you cannot definitively say, "Assad's air force dropped an incendiary bomb that burned young people to death," although there is an exceedingly good likelihood that this is precisely what happened, then you can say just that: There is a good likelihood of this having happened as reported, and it's important for people to know, to pursue the matter, and to raise their voices loudly.
For the record, use of an incendiary bomb is forbidden by international law, on a humanitarian basis. I've checked this with an international lawyer. Alan Baker, my frequent "go to" on such issues. As I said, it's not "just" gas.
Use the BBC link, or the Independent link, or both, for confirmation. Put this up on websites, and on discussion groups, and ask why the world is not responding with horror.
~~~~~~~~~~
Equally shocking to me (I suppose I should no longer be shocked but I haven't learned to move past this) is how brazen Assad is. Defying all norms established by the international community with regard to humanity, he proceeds blithely even as he knows he is being watched.
He is thumbing his nose at the world, confident that he can proceed without paying a price.
And this is precisely why he must pay a price.
~~~~~~~~~~
Now to Barak Obama, and his statement last night.
I make a public confession. For one fleeting moment, after I heard that he was going to address the American people, I imagined that he was going to say that there had been sufficient justification for action in Syria in any event, but now with evidence of an attack on young people with an incendiary bomb, the case is even stronger.
Silly me... I was quickly brought back to the reality: Obama is a coward who has made a fool of himself.
~~~~~~~~~~
According to unattributed sources within the administration, Obama's turn-around on speedy action in Syria was made unilaterally at the last moment. Advisers gathered expecting to discuss details of the attack, only to be told that the plans had changed. Understand that he is not surrounded by advisors we would call "right wing" or "hawks." And yet they were on board for moving on Syria.
According to the Wall Street Journal, which carried this story, Obama's change of mind was facilitated by reassurance he received from chairman of the Joint Chiefs of Staff Gen. Martin Dempsey, who said that the timing of the attack did not matter: Whether strikes were launched tomorrow, or a week from now, or a month from now, the military would be able to ensure the effectiveness of the operation. he reportedly maintained.
http://www.ynetnews.com/articles/0,7340,L-4424723,00.html
I take strong issue with Dempsey on this. What he is saying -- if indeed he said this as reported -- is akin to nonsense. Already too much time has elapsed, and too much has been said by the president.
There are reports of military equipment being moved in Syria away from the places the US is most likely to attack. Reuters, for example, reported on some missiles and launching equipment being moved from a key military site last week as a "precautionary measure":
http://www.reuters.com/article/2013/08/29/us-syria-crisis-missiles-idUSBRE97S12920130829
Other reports have alluded to precautionary troop movements.
What is worse, there are multiple reports of prison inmates being moved by bus, by the thousands, to those sites most likely to be targeted -- to serve as human shields. This is also in defiance of international law.
See, for example: http://www.mirror.co.uk/news/world-news/syria-human-shields-president-assad-2237439
And Dempsey maintains that the timing is irrelevant here?
~~~~~~~~~~
Obama's reluctance to act against Syria has been evident from the start, whatever the surface bravado of his words. He has now surrendered to that unease -- which was exacerbated by the negative response of the British Parliament and Cameron's subsequent pull out.
He has fallen back on the excuse that it will be more of a "democratic" process if he permits Congress to debate the issue and then vote on it. (Obama: the champion of democratic process.) For the record: this is not required of him by law, as he is not declaring war on Syria; there is ample precedent for the sort of action he was supposed to take.
Congress is not scheduled to re-convene after its summer recess until the 9th of September. That is when the debate will begin; who knows when the vote will be held.
There is mixed opinion here: Is Obama hoping that the Congress will vote against, so that he is off the hook? Or is he looking for support so that he isn't going it alone? He says he intends to attack Syria eventually; but if Congress is opposed?
My contempt for all of this is boundless.
~~~~~~~~~~
I will note here that the argument is being made that with the delay Obama will at least have access to the findings of the UN team that went to the site of the gas bombing and came out with samples -- and thus will his case be bolstered. I find this a bit of nonsense as well. For it has already been concluded that there was a gas attack. If the UN now says the blood samples show there was a gas attack, how does this make Obama's case stronger?
The issue (allegedly) was one of being sure that Assad ordered the attack. But the UN team's blood samples will not provide evidence of this.
~~~~~~~~~~
A case can be made that the longer the delay, the less the sense of immediacy, the easier to dispense with it all together.
Coming full circle, there is also concern about additional attacks against the Syrian population that Assad will pursue with great equanimity if has not been attacked. If the whole point is to warn him that his current behavior will not be tolerated, then he has to be warned, does he not?
In fact, Obama's delay is causing Assad to feel even more emboldened.
~~~~~~~~~~
Here in Israel, where criticism of Obama is strong, it is being said that Netanyahu now knows he cannot count on Obama on Iran.
My own opinion is that Netanyahu, who is not foolish, figured this out a long, long time ago.
Perhaps there are others, either here in Israel or elsewhere in the Middle East, who have now been disabused of any notion that Obama is someone to be depended upon. Neither the government of Israel nor that of other countries such as Saudi Arabia, eager for the attack, were informed in advance of Obama's change in plans. The president's credibility has sunk to a new low.
What is certain is that in Iran, they're sniggering.
~~~~~~~~~~
What I would like to suggest is that, if you are an American, you contact your representatives in Congress now, as they prepare to convene for the big debate.
Tell them that before they vote, they should be aware of the evidence of an incendiary bomb attack by the Assad regime on Syrian teenagers. Provide the BBC link, complete with video.
For your Congresspersons:
http://www.house.gov/representatives/find/
For your Senators:
http://www.senate.gov/general/contact_information/senators_cfm.cfm
~~~~~~~~~~
You might want to see Alan Baker's comments for the Jerusalem Center for Public Affairs on the situation in Syria. He is taking a broad international position:
http://jcpa.org/frustration-disgust-international-inaction-syria/
Credit: cjnews
~~~~~~~~~~
Lastly, let me share an upbeat article from the JPost Magazine about Israeli medical care provided to Syrians wounded in their horrendous civil war. This is the sort of article not only to read and share, but to save in order to refute malicious charges against Israel:
http://jcpa.org/frustration-disgust-international-inaction-syria/
~~~~~~~~~~
© Arlene Kushner. This material is produced by Arlene Kushner, functioning as an independent journalist. Permission is granted for it to be reproduced only with proper attribution.
If it is reproduced and emphasis is added, the fact that it has been added must be noted.
http://arlenefromisrael.squarespace.com/current-postings/2013/9/1/september-1-2013-its-not-just-attack-with-gas.html
Posted
on Sunday, September 1, 2013 at 06:15PM
by
Arlene
in Assad, Israel, Obama, Syria, inceniary bomb, rebels
|
Post a Comment
|
Email
|
Print
I thought perhaps I would not post again about Syria until something actually happened, or until the whole shebang was called off.
But I've thrown up my hands with incredulity. And now I've decided to make a few comments.
What I find most incredible is how President Obama is behaving. Since when is it proper form for a head of state to go on television and discuss a hostile military action he's thinking of taking, complete with multiple details?
This may come as something of a shock to him, but a president is supposed to make decisions, not just waffle. Those decisions should be made quietly in consultation with appropriate decision-makers within the country -- Secretary of Defense, leaders in Congress, etc. Then, as has been decided, action should be taken, after which public explanations of what is being done and why it is being done are very much in order.
Methinks he has it backwards.
~~~~~~~~~~
The rumors are flying so thick and fast it's impossible to keep track of all of them, never mind account for them.
As of today, it was still not certain that a final decision has been made regarding an attack on Syria. We keep hearing that the president is waiting for more information. The problem, we're being told, is that it is certain that the Syrian government launched the gas attack, but there is no concrete evidence tying it directly to Assad. Does this mean that the government has to be given a free pass if it cannot be proven that Assad himself gave the order?
~~~~~~~~~~
Now, it had occurred to me that it's possible Obama has made his decision, and that his apparent indecision is simply a ruse, to throw the Syrian government off guard. But I've rejected this. First, because that sort of decisiveness is not Obama's MO. And then because Syria is preparing for the eventuality of an attack (even if it is not a certainty). Damascus has been pretty much shut down.
~~~~~~~~~~
Tonight a White House spokesman said that the final decision would be made (note: "would be") on the basis of national security interests. That's the way national decisions are routinely made. But this opens the door to a closer look at precisely why the US will bomb Syria, if indeed that is going to happen.
There has been a huge amount of talk about the immorality, as well as the illegality, of using gas as a weapon. And it has been both suggested and said overtly that this is why Assad has to be weakened -- so he gets the message that he cannot use gas again. Sec. of State Kerry's very emotional declaration about the inhumanity of what has been done resonated with a great many people. And I don't think that's bad. Nor do I think it bad if a coalition of nations moves to act where there is conclusive evidence of such inhumanity.
But...but...is stopping Assad from using gas as a weapon against his own people in the American national interest? If this is so, the connection is more than a bit vague. One might argue that a host of potential enemies of the Western world would be less inclined to consider use of such weapons, if they understood that there would be swift repercussions. A stretch, but OK.
If the cache of weapons of mass destruction -- gas, biological agents, etc. -- were to be secured, so that they could not be accessed by jihadist rebels in Syria, that would be more clearly in America's national interest. For such jihadists would eagerly use such weapons against Americans. But this is not the case. This would require "boots on the ground" -- actually, a whole lot of boots. And Obama has insisted he will not go this route.
~~~~~~~~~~
It has been pointed out that action against Assad does not have the goal of saving innocent Syrian lives. And unquestionably, this is the case. Over 100,000 Syrians have died in the last two years in the civil war. The perhaps 1,000 and perhaps fewer who died from the gas attack pales in comparison in terms of absolute numbers. And. as there is no intention of taking his regime down, Assad apparently has carte blanche to continue killing his people as long as he doesn't use gas.
My own perspective is that -- while indeed this is the ugly truth -- a stand again non-conventional weapons has its own merit. Not everyone would agree.
~~~~~~~~~~
There are those warning that even though Obama speaks of a limited action, it could get out of hand. If Assad's regime falls and al-Qaeda-affiliated rebels gain ascendancy, is that in America's best interest? I would argue not.
~~~~~~~~~~
So, what is in the US's national interest here? Re-establishing deterrence power. Obama made his statement about a red line on gas. He comes across as a powerless fool if he doesn't act, having said this. The world is an incredibly dangerous place (something I hardly need point out). If the president of the US says that such and such will not be tolerated, it is important that he be taken seriously. Need I point out that everyone's eye is on Iran in this regard?
~~~~~~~~~~
What has surprised me is the way in which British PM Cameron has pulled back. He seemed -- I suspect he is -- more resolute than Obama.

Credit: flash 90
But he is getting enormous domestic resistance because of Iraq, and today he told Parliament that, "It would be unthinkable to proceed if there was overwhelming opposition in the Security Council." Does he consider the opposition of Russia and China to be "overwhelming"? Never mind the Security Council: Without parliamentary backing, he will not proceed. He is not being supported by either the Labor or the Independence party and has decided to delay a decision on action.
As I understand it, the British do have Tomahawk missile-bearing submarines in the Mediterranean.
~~~~~~~~~~
Earlier today, the (Russian) Interfax news agency reported that Russia was sending two warships to the eastern Mediterranean -- citing someone in the armed forces' general staff, who said the ships were a missile cruiser and an anti-submarine ship, which would arrive in the next few days because of the "well-known situation."
While no one imagined that Russia was about to attack the American vessels in the area, this move caused a bit of unease. But, according to YNet, the Russian navy subsequently said this had nothing to do with the Syrian situation, but was part of a long-planned rotation of its ships in the Mediterranean.
http://www.ynetnews.com/articles/0,7340,L-4423980,00.html
~~~~~~~~~~
French President Francois Hollande still seems to be on board for military action on Syria. He is looking for a political solution but said this wouldn't be possible until there was some limited military action: "We will only manage this if the international community can put a temporary stop to this escalation in violence, of which the chemical attack is just one example."
It would seem that his goals are broader than Obama's. And it should be noted that he is more solidly supportive of the rebels.
France has dispatched an anti-air warfare frigate to the eastern Mediterranean, according to La Pointe magazine, cited by France24.
http://www.france24.com/en/20130829-france-russia-warships-mediterranean-syria
~~~~~~~~~~
The US now has a fifth ship in the Mediterranean: The USS Stout, a guided missile destroyer, which is currently headed east. According to a navy official, it was supposed to relieve the USS Mahan, but both ships might stay in the region for now. Something to be watched.
~~~~~~~~~~
From US Ambassador to Israel Dan Shapiro, speaking on radio today, we had this (emphasis added):
"...President Obama has not yet decided exactly how we will respond to the use of chemical weapons, but there will be a strong and serious reaction because we, as well as the Arab League states, Muslim nations, and NATO members agree that the this is a very serious situation, in which the Syrian regime uses chemical weapons extensively against civilians, against women, against children – this is unacceptable and there must be a response."
http://www.israelnationalnews.com/News/News.aspx/171431
Note his allusion to Arab League, and Muslim states, as well as NATO members. They are not on board for participating in the attack, but at some level or another support such an attack. From the perspective of the US, invoking this support, which lends the aura of a large coalition, is important.
~~~~~~~~~~
It was announced today that the UN inspection team that was supposed to pull out next week is, instead, leaving on Saturday.
The fact that the team's departure was pushed up suggests that an attack, if it comes, is likely imminent.
~~~~~~~~~~
© Arlene Kushner. This material is produced by Arlene Kushner, functioning as an independent journalist. Permission is granted for it to be reproduced only with proper attribution.
If it is reproduced and emphasis is added, the fact that it has been added must be noted.
http://arlenefromisrael.squarespace.com/current-postings/2013/8/29/august-29-2013-unreal.html
Dear friends, I can do no more than write in response to the moment. The situation with regard to Syria is so fluid, that by the time you receive this, it may have shifted. Accept my apologies in advance if that occurs.
~~~~~~~~~~
As to choice: More and more it's looking as if there are no alternative options for Obama with regard to whether the US hits Syria. He is being squeezed into something that he might have otherwise passed on.
Certainly, the climate is heating up, and the media are talking about "when, and not if." What is more, the leaders of Britain and France are ready to go and expecting him to participate with them. From behind the scenes, the Gulf states, most notably Saudi Arabia, are encouraging this action because of their fear of Iran.
I read about Obama as the head of the coalition, and I laugh. It is not altogether clear that he has even decided definitively; Defense Secretary Hagel keeps saying the military is ready for whatever the president decides.
The issues haven't changed for Obama. He is obsessed with securing unassailable documentation, even beyond all that has been provided (including conversations among Syrian intelligence agents that were picked up by Israel), and in spite of what people speaking for the US have said about the certainty that the gas attack was Assad's doing. Maybe he is looking for someone in the Syrian military who participated and has since defected? To me, to stretch this out any further seems a stalling tactic. Does a leopard change its spots?
The other issue is one of not moving unilaterally. We've covered this ground. The UN Security Council is blocked because of resistance by Russia and China.
But now US State Department spokesperson Marie Harf has said:
"The Security Council is an important venue…but we cannot be held up in responding by Russia's continued intransigence." (Emphasis added)
http://www.timesofisrael.com/citing-russian-logjam-us-says-it-will-act-on-syria-without-un-green-light/
While Russia will veto action again Syria in the UN, a source in Moscow told the Interfax news agency this evening that, "Russia will not intervene if Syria is attacked."
Russia will stand aside, although Syria has use of Russian equipment that has already been provided.
http://www.ynetnews.com/articles/0,7340,L-4423540,00.html
~~~~~~~~~~
Because of the readiness of certain other nations to participate, the US would not be going it alone. And there is precedent for doing this. Says the International Committee of the Red Cross, arbiter of the Geneva Conventions:
"In crises and conflicts since the end of the Cold War considerations specifically identified as 'humanitarian' have been repeatedly designated by States and international bodies as grounds for threatening, and embarking on, international military action."
http://www.icrc.org/eng/resources/documents/misc/57jqqa.htm
What we're looking at here, at least in part, is a tension between what is technically "legal" according to UN or international legal standards as widely interpreted, and what is humane and proper in the 21st century. Can civilized people stand by while innocents by the hundreds, including small babes, are gassed because the UN has not approved a response?
Part of the legal catch here is with regard to the fact that Assad is killing his own people. This raises issues of sovereignty. (Did I just write that?) Were he hitting innocents of another nation with gas, the situation would be more clear cut. Legally, not morally.

~~~~~~~~~~
If there is an attack on Syria, it will not represent the first blows of a full scale war. That much is clear. It would be, rather, a means of delivering a warning meant to deter him from further use of non-conventional weapons. While his military would be somewhat degraded, he would not be taken out, and it is assumed that -- minus the gas -- the civil war would go on. It might even go on without a major shift in balance -- although that would remain to be seen.
In my opinion, this is the preferable action -- to deliver a much-needed message to Syria and its patron Iran and to strengthen seriously eroded US deterrence power, without handing a victory to dangerous jihadist rebels.
Maj. Gen. (res) Uzi Dayan, a former deputy chief of the IDF General Staff and a former head of the National Security Council (pictured below), told Times of Israel that he is strongly opposed to taking down Assad:
"What really frightens me is a ring of Muslim Brotherhood nations from Turkey to Egypt. That's what I'm most concerned about.
"Whoever is interested in keeping the Hashemite Kingdom in Jordan, would do well not to support the deposing of Bashar Assad, because they [Jordan] are the next target."
What is more, Dayan believes that the 100,00 who have thus far died in Syria would be a "promo" compared to what would happen if jihadists took over.
http://www.timesofisrael.com/a-pity-they-both-cant-lose/

Credit: jafi
~~~~~~~~~~
But there are others who see it differently. Some, focused on Iran, are eager to see a more significant crippling of Iran's proxy, Syria -- and with it, Hezbollah. Prime Minister Netanyahu is said to be among these -- he reportedly sees the weakening of Iran as trumping all other objectives.
Among analysts, there is Daniel Pipes, who is arguing for a stronger hand in hitting Assad because of unanticipated results from a limited strike. It might, he says, actually increase Assad's dependence on Tehran or cause an unstable Assad to act in erratic fashion.
http://www.danielpipes.org/blog/2013/08/arguing-against-limited-strikes-on-the-assad
These arguments, whether valid or not, are moot: There is no way that Obama is going to commit to a major war effort in Syria.
~~~~~~~~~~
Predictions are that Obama will rely on the high precision Tomahawk cruise missiles -- which are essentially unmanned aircraft capable of changing course to hit a target -- launched from destroyers out at sea, out of immediate range of retaliation. They are frequently the "weapon of choice" for US presidents.
The four US destroyers currently in the Mediterranean can each carry "dozens" of Tomahawk missiles.
You can see further information about this weapon here:
http://www.raytheon.com/capabilities/products/tomahawk/
~~~~~~~~~~
Targets would be military -- military compounds, front-line artillery batteries, etc. There would be no attempt to hit non-conventional weapons caches. And no attempt to physically take out Assad or his government.
It is likely that the attacks would continue for several days.
~~~~~~~~~~
Here in Israel there is heightened interest in what will happen, of course. Concern. But in the main no panic, other than a rush on gas mask supplies. People are going about their business. In fact, there are still end-of-the-season vacationers enjoying themselves in the north, with no warnings coming -- as of yet -- from homefront authorities.
After a high level security meeting today, a spokesman for Netanyahu said:
"Pursuant to the security consultation that was held today, there is no reason to change daily routines."
http://www.israelnationalnews.com/News/News.aspx/171376
The Air Force increased the level of alertness of its Arrow 2 missile system, which is designed to intercept ballistic missiles. The IDF is boosting its forces in the north; there has been a partial call-up of reserves.
Iron Dome batteries have been moved to the north and center of the country, as well.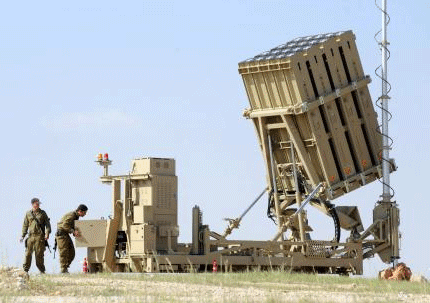 Credit: Jewish virtual library
Israeli intelligence considers it unlikely that there would be a major retaliation by Assad aimed at Israel -- his inflamed rhetoric aside. Both Netanyahu and Ya'alon have made it crystal clear that were there attack on Israel, the response would not be tempered.
Warned Netanyahu:
"The State of Israel is ready for any scenario. We are not part of the civil war in Syria but if we identify any attempt whatsoever to harm us, we will respond, and we will respond with great might."
While Ya'alon said:
"Those who dare to test us will encounter the might of the IDF."
http://www.israelhayom.com/site/newsletter_article.php?id=11637
Assad would be wise to heed these warnings. If we are attacked, we will go to war with Syria and his regime would come down.
What there may be is a response -- a handful of rockets -- that is tepid enough for Israel to possibly even ignore, and in any event not sufficient to provoke an all-out Israeli attack. It might come second-hand, via Hezbollah, from Lebanon, giving Assad deniability.
This, of course, is simply the best guess as to what may happen. No one can be certain.
~~~~~~~~~~
Yesterday, Israel's National Security Adviser Maj.-Gen. (res.) Ya'akov Amidror met in Washington with Susan Rice, his American counterpart. Whatever else they discussed, I know there was a request put forth that Israel be forewarned about an attack.
Which leads to the next question, when?
I'm reading some reports that say possibly as early as Thursday (tomorrow), but I doubt this. UN inspectors have not left Syria yet -- and in fact have returned to the site of the gassing. My understanding is that there is considerable reluctance to do anything while they are in the field. I believe they are leaving early next week.
Certainly waiting weeks cripples the impact of what is intended, which requires a certain immediacy. And the US is advancing yet another reason for acting with speed: Fear of another chemical attack. The city of Aleppo, Syria's largest city and a rebel strong hold, is considered a likely target.
Another ten days perhaps, at the outside? Sooner?
~~~~~~~~~~
I table all other news for another post...
~~~~~~~~~~
© Arlene Kushner. This material is produced by Arlene Kushner, functioning as an independent journalist. Permission is granted for it to be reproduced only with proper attribution.
If it is reproduced and emphasis is added, the fact that it has been added must be noted.
http://arlenefromisrael.squarespace.com/current-postings/2013/8/28/august-28-2013-no-choice.html
Is Obama going to give the word to bomb Syria?
The parameters of the situation are not simple.
~~~~~~~~~~
An exceedingly strong case can be made for the fact that he must at this point. For deterrence matters, and threats made must be acted upon. It just about a year ago that the president said:
"...we have been very clear to the Assad regime, but also to other players on the ground, that a red line for us is we start seeing a whole bunch of chemical weapons moving around or being utilized. That would change my calculus."
http://www.latimes.com/opinion/editorials/la-ed-syria-20130823,0,7885049.story
Obama cannot fail to follow through on what he said without causing damage -- weakening the US position and essentially giving the Assads of the world a license to conduct themselves as they please.
~~~~~~~~~~
Prime Minister Netanyahu, in a press conference with French Foreign Minister Fabius yesterday, carried this thought to its logical conclusion:
"...Assad's regime is not acting alone.
"Iran, and Iran's proxy, Hezbollah, are there on the ground playing an active role assisting Syria.
"In fact, Assad's regime has become a full Iranian client and Syria has become Iran's testing ground. Now the whole world is watching. Iran is watching and it wants to see what would be the reaction on the use of chemical weapons."
(Release from the Prime Minister's Office)
~~~~~~~~~~
And then see this, regarding implications, from Lt. Col. (ret.) Jonathan Halevi, of the Jerusalem Center for Public Affairs (emphasis added):
"...the Assad regime is experiencing a sense of existential threat and is no longer foregoing doomsday weapons in its effort to survive.
"War crimes and crimes against humanity – indeed, constituting a form of genocide – have been carried out in Syria on a large scale and before the eyes of the world. The lessons of the Second World War have not been learned. Even in the era of modern communications, with daily documentation of the atrocities, genocide can occur under conditions where the international system is paralyzed by interests and rivalries between the powers.
"The international impotence in the face of these events weakens deterrence against the use of nonconventional weapons and has implications in the Iranian context as Tehran continues on its determined march toward nuclear weapons."
http://jcpa.org/the-chemical-attack-in-syria-initial-implications/
~~~~~~~~~~
If all of this is solidly convincing, what then is the downside of a US attack?
There is no suggestion that the Americans would take out Assad's cache of non-conventional weapons. That is not even being considered. This, as I wrote recently, could not be done by bombing, as it would spread toxins in the air. And Obama has absolutely no intention of sending in troops on the ground.
So Assad would be hurt at some level -- punished for what he did, but his gas supplies and other weapons of mass destruction would still exist. And, if he is severely weakened, there is the chance that rebels might secure some part of that cache of non-conventional weapons. "Rebels," right now, most likely means al-Qaeda or other jihadists. For them to get those weapons is something to be very deeply concerned about.
We don't know that radical rebel forces have not already used gas in one battle or another -- there are charges that remain unconfirmed. What we can be certain of is that they would have no compunctions about using them. And as their goals (an international caliphate, the destruction of the West) are larger than simply winning the war in Syria -- they might use them broadly, attempting to do damage to Israel and to American and other Western interests in the Middle East.
We must hope that we never see this scenario!
~~~~~~~~~~
According to Reuters, since the reports of gas used by Assad have surfaced, there has been an increase in the amount of assistance flowing to the rebels. Four-hundred tons of equipment, funded by Gulf states, is coming in via Turkey. What has come in so far -- "mostly ammunition for shoulder-fired weapons and anti-aircraft machine" -- is being distributed in the north. But there is no clarity in this report with regard to which rebel groups are recipients. "Weapons still waiting to cross into Syria included more sophisticated anti-tank guided weapons..."
http://www.reuters.com/article/2013/08/25/us-syria-crisis-arms-idUSBRE97O04T20130825
At the very same time there is news that Western-trained rebels guerillas (these presumably secular or more moderate) are moving towards Damascus.
~~~~~~~~~~
What if these reinforcements, plus the damage done to Assad in a bombing, were to turn the tide of the war definitively against him?
I think Edward Luttwak probably has it right when he says, "In Syria, America Loses If Either Side Wins":
"It would be disastrous if President Assad's regime were to emerge victorious after fully suppressing the rebellion. Iranian money, weapons and operatives and Hezbollah troops have become key factors in the fighting, and Assad's triumph would dramatically affirm the power and prestige of Shiite Iran and Hezbollah, posing a direct threat both to the Sunni Arab states and to Israel.

"But a rebel victory would also be extremely dangerous for the U.S. and for many of its allies because extremist groups, some identified with al-Qaeda, have become the most effective fighting force in Syria. If the jihadis were to triumph in Syria, Israel could not expect tranquility on its northern border.

"The war is now being waged by petty warlords and dangerous extremists of every sort: Taliban-style Salafist fanatics who beat and kill even devout Sunnis because they fail to ape their alien ways, Sunni extremists who have been murdering innocent Alawites and Christians merely because of their religion, and jihadis from Iraq and all over the world.

"There is only one outcome that the U.S. can possibly favor: an indefinite draw. By tying down Assad's army and its Iranian and Hezbollah allies in a war against al-Qaeda-aligned extremist fighters, four of Washington's enemies will be engaged in war among themselves and prevented from attacking Americans or America's allies." (Emphasis added)
http://www.nytimes.com/2013/08/25/opinion/sunday/in-syria-america-loses-if-either-side-wins.html?_r=1&
~~~~~~~~~~
So, where are we?
I keep reading that "the guessing" is that Obama will act. That the feeling now is that he must act. That he's giving broad hints that he is going to act.
But that's where it stops, as I write. Again and again, Obama indicates the need for more certain documentation.
UN inspectors finally did get to the site of the alleged gassing, enduring some gun fire on the way. But the US says that it was too late -- that Assad didn't allow these inspectors to get through until critical evidence had been removed. I don't know. They took specimens.
~~~~~~~~~~
Well before this, I had picked up information that Israel intelligence had provided documentation of the fact that Assad had used gas. Now see this (emphasis added):
"An IDF intelligence unit listened in on senior Syrian officials discussing a chemical attack that allegedly took place on the outskirts of Damascus and left hundreds of Syrian civilians dead last Wednesday, a major German publication reported.
"According to the report Saturday in Focus magazine, a squad specializing in wire-tapping within the IDF's prestigious 8200 intelligence unit intercepted a conversation between high-ranking regime officials regarding the use of chemical agents at the time of the attack. The German report, which cited an ex-Mossad official who insisted on remaining anonymous, said the intercepted conversation proved that Bashar Assad's regime was responsible for the use of nonconventional weapons."
[According to a channel 2 TV report] "The nerve gas shells were fired from a military base in a mountain range to the west of Damascus...
"The TV report further added that 'the assessment in Israel' is that the attack was intended to serve as the possible start of a wider operation."
http://www.timesofisrael.com/idf-intercepted-syrian-regime-chatter-on-chemical-attack/
~~~~~~~~~~
Are we seeing an Obama who finally knows he must act but is preparing to do so with caution? Or is this no more than the typical Obama indecisiveness? Ever the internationalist, he has explained:
"If the US goes in and attacks another country without a UN mandate and without clear evidence that can be presented, then there are questions in terms of whether international law supports it - do we have the coalition to make it work? Those are considerations that we have to take into account."
http://www.ynetnews.com/articles/0,7340,L-4422562,00.html
Plus, I'm reading that the US would have to wait until the UN inspectors left Syria.
And then there's the fact that Obama is due to travel next week and wouldn't want to do it when he was out of the country.
~~~~~~~~~~
Oh but the words! They are powerful.
Today, Secretary of State Kerry said:
"What we saw in Syria last week should shock the conscience of the world. It defies any code of morality...President Obama believes there must be accountability for those who would use the world's most heinous weapons against the world's most vulnerable people."
http://www.ynetnews.com/articles/0,7340,L-4422562,00.html
Which means....?
~~~~~~~~~~
According to White House spokesman Jay Carney, "There is very little doubt in our mind that the Syrian regime is culpable."
While the Times of Israel reports that, "...both France and the US said they believed the attack involved chemical warheads and came from regime forces, strengthening the case for Western military intervention..."
~~~~~~~~~~
Back last Friday, Defense Secretary Hegal indicated to CNN that a quick response might be necessary. He said that military planners had updated Syrian target lists. And the military was providing President Barack Obama "with options for all contingencies, and that requires positioning our forces [and] positioning our assets to be able to carry out whatever options the president might choose."
This sounded serious in intent, especially coupled with the fact that the US was increasing its presence in the Mediterranean with a fourth missile-armed warship.
http://www.israelnationalnews.com/News/News.aspx/171234

Credit: sott net
~~~~~~~~~~
What seemed to increase the likelihood of US action were reports surfacing about British Prime Minister Cameron -- who is eager to respond quickly while the outrage is fresh -- pushing Obama to act. Royal Navy vessels were being prepared to take part in the action in the Mediterranean.
~~~~~~~~~~
Just hours ago, however, Hagel, traveling in Indonesia, told journalists (emphasis added):
"The United States is looking at all options regarding the situation in Syria. We're working with our allies and the international community.
"We are analyzing the intelligence. And we will get the facts. And if there is any action taken, it will be concert with the international community and within the framework of legal justification."
http://www.reuters.com/article/2013/08/26/us-syria-crisis-hagel-idUSBRE97P0E320130826
How different his tone is in this statement compared to his tone last Friday.
"In concert with the international community" does not mean simply with the British. There's a hedge here, undoubtedly instructed by his boss.
And so, my friends, I would not say an attack is an impossibility. But I would not advise holding your breath.
~~~~~~~~~~
© Arlene Kushner. This material is produced by Arlene Kushner, functioning as an independent journalist. Permission is granted for it to be reproduced only with proper attribution.
If it is reproduced and emphasis is added, the fact that it has been added must be noted.
http://arlenefromisrael.squarespace.com/current-postings/2013/8/26/august-26-2013-the-question-of-the-moment.html
Posted
on Monday, August 26, 2013 at 07:20PM
by
Arlene
|
Post a Comment
|
Email
|
Print
Or so it seems, with the obscenities in Syria growing ever greater. Reports -- as yet not fully confirmed -- have surfaced that Assad used gas against people -- sleeping people including children -- in the rebel-held area of Ghouta, killing over 1,000. This is the most horrendous charge against him yet. Previously reports were of perhaps 40 killed in any given attack.

And the world? The world, disinclined to be involved, will do nothing.

The US is concerned that the only way at this point to successfully secure Assad's chemical weapons would be via a full scale invasion, something that is not going to happen -- not the least of which because the Pentagon has estimated this would cost about $1 billion per month. Air attacks have been ruled out because of the danger of spreading toxins in the air.

As an analyst put it in the JPost, "Assad may have determined that the toxicity of his war is too much for the Americans to handle."

http://www.jpost.com/Middle-East/Syrian-chemical-attack-an-American-nightmare-323863

~~~~~~~~~~

What the White House has done is to call for a UN probe of the incident. But the UN, while expressing "concern" and calling for the need for "clarification," is not likely to set in place a full official probe -- in good part because China and Russia stand in the way. There are UN agents in Syria for other reasons.

According to Minister of International, Intelligence and Strategic Affairs Yuval Steinitz (Likud), speaking on Israel Radio yesterday, Israeli intelligence does believe there was a gas attack on Wednesday, although he did not indicate anything confirming what the rebels are claiming in terms of numbers.

Steinitz was highly critical of what he called the "lip service" of the international community" which "has failed to take any significant action to stop Assad from butchering his people. The U.N. is still busy investigating things that happened six months or a year ago, instead of investigating what happened yesterday. Moreover, investigating whether chemical weapons were used without looking into who used them is ridiculous."

http://www.israelhayom.com/site/newsletter_article.php?id=11529

A day earlier Minister of Defense Moshe Ya'alon had commented on the situation in Syria in the course of a meeting with his counterpart, Chuck Hagel.

Without confirming what happened on Wednesday, Ya'alon said that Assad has used gas several time, an indication of his desperation: he has lost control of 60% of his country.
Describing the war as a regional life and death struggle between Allawites and Sunnis, the defense minister said there was no end in sight. Even if Assad were to be taken out, retribution by rebels would continue for some time thereafter.
What he predicts, and he is hardly the only one, is an ultimate breakdown of Syria into three ethnic enclaves: "the Kurds in the northeast of the country, who have links to Iraqi Kurds, Allawites in the coastal region linked to Damascus via a corridor, and Sunnis in the north.
http://www.jpost.com/Middle-East/Yaalon-Assad-has-repeatedly-used-chemical-weapons-in-Syria-323847
~~~~~~~~~~
I emphasize here once again the significance of the regional nature of the struggle in Syria, as elsewhere. Sunnis from outside of Syria join those within, Kurds in Syria connect with those outside, Lebanon has been drawn in via Hezbollah. The old Middle East is falling apart.
Consider this: Israel is standing with the Gulf states, and most notably Saudi Arabia, in supporting the military in Egypt, while the US is, in effect, standing with Turkey, Qatar and Iran, which are on the side of the Brotherhood.
And this: there have been rallies by Israeli Arabs in support of the Brotherhood in Egypt. A hint as to what we're coping with in regard to an increasingly radical population inside our borders.
~~~~~~~~~~
I will note here that there are experts expressing doubts as to whether a gas such as sarin really was used on Wednesday. They are pointing out anomalies in the pictures being released -- such as the fact that those handling the dead are not wearing any protective gear. There are alternatives to the use of gas that might have caused multiple deaths, such as riot control agents used in a small space in high concentration, which can cause suffocation.

http://www.haaretz.com/news/diplomacy-defense/.premium-1.542849

~~~~~~~~~~

In any event, as Assad's use of gas has been confirmed multiple times, Obama is being criticized here in Israel and elsewhere for the disparity between his "red line" threats and his lack of decisive action. The US is perceived increasingly as a paper tiger without genuine deterrence power.

And of course the connection is made with Obama's words regarding Iran as a nuclear power, and the expectation that ultimately he will do nothing. Netanyahu says Iran is watching.

~~~~~~~~~~

In terms of what is going on in the region, with its multiple complications:

The Israel Project on Terrorism has put out an article about attempts to sneak weapons out of Syria in order to bring them to Judea and Samaria for use by the Popular Front for the Liberation of Palestine-General Command (PFLP-GC), which has ties to Syrian intelligence.

What does this make? Reason 3,002, perhaps, for Israel to not surrender any land to the PA for a state. Anyone who imagines that a Palestinian state would be either truly demilitarized or peaceful is deluded.

http://www.investigativeproject.org/4123/report-iran-hamas-trying-to-sneak-syrian-arms

~~~~~~~~~~

That's to our east, but consider what's going on to our southwest, in Gaza (emphasis added):

"Contrary to what the Shin Bet and Military Intelligence had expected, after the disengagement [Israeli pullout from Gaza] Gaza began exporting terror to Sinai rather than the other way around. 'We thought Sinai was the source of all evil for Gaza, but it turned out that things were exactly the opposite,' a senior intelligence official said. 'The Egyptians understood the situation much faster than we did.'
"Experienced Palestinian terrorists from Gaza have gone to Sinai and hooked up with Bedouin groups there, bringing a great deal of knowhow with them, he explained.
"Moreover, over the last two years, Gaza has become a base for Salafis from all over the Arab world seeking military training. The senior official said that most of the training camps are run by Mumtaz Dughmush, the head of Jaish al-Islam. The group gets money from individuals and organizations abroad that support global jihad, and its courses last several weeks. Its trainees then go on to Sinai, Syria, Yemen and elsewhere."
http://www.haaretz.com/news/diplomacy-defense/.premium-1.542417
What happens when we pull out. And the reason why the military in Egypt has bombed the tunnels between Gaza and the Sinai.
~~~~~~~~~~
Four Katyusha rockets were fired from Lebanon late yesterday. Two landed in northern Israel, but there were no casualties. No one has claimed credit, but according to IDF intelligence it was not Hezbollah but rather a Sunni jihadist group that is responsible. This is being seen as an attempt to lure Israel into the war, and, presumably for this reason, Israel has not returned fire.
~~~~~~~~~~
With all of the truly serious and dangerous problems with which Israel must cope, we have to be saddled right now with a ridiculous "peace process" as well???
Of course, our behavior is the most serious and dangerous of all: We are building houses! I know how bad this is, because that beacon of peace and truth, Hanan Ashrawi of the PLO says so. Right?
I recently came across a description of her that I found really neat:
"Hanan Ashrawi is to truth as cigarettes are to health." I'll second that.
~~~~~~~~~~
As to the negotiations, I share what the PA is saying (since no one else is talking, per the request from Kerry).
It is the aforementioned Ashrawi who claims, strangely, that Israel has asked the US participants to leave the room during negotiations "to exploit their power over the Palestinians," without the Americans witnessing this. A very strange claim indeed, as Indyk, who represents the US in the talks, is not on Israel's side.
http://www.timesofisrael.com/plo-official-israel-asked-us-out-of-negotiating-room/
Said Ashrawi, "These are not two-way negotiations." Ah, but only two-way negotiations can succeed. A third party cannot coerced "peace."
~~~~~~~~~~
Then there is Abbas, who told a delegation from the Meretz party visiting Ramallah that there has been absolutely no progress in the peace talks.
http://www.jpost.com/Diplomacy-and-Politics/Abbas-tells-Meretz-MKs-No-progress-in-peace-talks-with-Israel-32400
~~~~~~~~~~
I allude above to the ineffectiveness of the UN. But it's not just ineffectiveness, it's endemic bias. See here an article about UN Secretary-General Ban Ki Moon, backtracking on an earlier statement and now claiming that Israel suffers no bias in the UN:
http://www.israelnationalnews.com/News/News.aspx/171130
~~~~~~~~~~
My apologies: a recalcitrant computer has delayed this posting and required me to make it shorter than I would have preferred. Now, Shabbat preparations call...
~~~~~~~~~~
© Arlene Kushner. This material is produced by Arlene Kushner, functioning as an independent journalist. Permission is granted for it to be reproduced only with proper attribution.

If it is reproduced and emphasis is added, the fact that it has been added must be noted.
http://arlenefromisrael.squarespace.com/current-postings/2013/8/23/august-23-2013-no-end.html
Posted
on Friday, August 23, 2013 at 07:06AM
by
Arlene
in Egypt, Gaza, Israel, Judea and Samaria, Sinai, Syria, gas attack
|
Post a Comment
|
Email
|
Print
Tearing my hair out is not constructive. It's even worse than banging my head against the wall. And so, I must resist all such impulses.
Please see this article -- "BLIND TO TERROR: The US Government's Disastrous Muslim Outreach Efforts and the Impact on US Middle East Policy." This is from the Gloria Center, headed by Barry Rubin, and is written by counterterrorism consultant Patrick S. Poole (emphasis added):
"The aftermath of the April 15, 2013 bombings in Boston, Massachusetts, has focused attention on the failure of the Federal Bureau of Investigations (FBI) to carry out an adequate investigation of the suspected bombers despite warnings from Russian authorities. This failure has partially been attributed to a full scale campaign of political correctness waged inside the bureau and throughout the U.S. government under the Obama administration against any attempt to link jihadi terrorism with anything remotely connected to Islam of any variety (the most radical versions included). This has extended into other segments of the government as well, particularly the Department of Defense.
"...The U.S. government's historical outreach program, regardless of whether it has been a Democrat or Republican in the White House, has been based on a schizophrenic policy: In many cases federal prosecutors have gone into federal court and identified American Islamic organizations and leaders as supporters of terrorism, and no sooner have left court before government officials openly embrace these same organizations and leaders as moderates and outreach partners. In several notable cases, the FBI's outreach partners have been under active FBI criminal investigation and were later convicted on terrorism-related charges at the time the outreach occurred...
"When President Obama hosted his annual Iftar dinner in August 2010 to commemorate the Muslim celebration of Ramadan, the list of invitees published by the White House was curiously missing the names of several attendees–all of whom were top leaders of organizations known to be purveyors of jihadi ideology and implicated by federal prosecutors in financing terrorism.
"...one of the individuals missing on the official White House list, Mohamed Majid, president of the Islamic Society of North America (ISNA), was pictured in a news service photograph sitting at the front table just a few feet from the president as he spoke. When Majid was hailed by Time Magazine in November 2005 as a 'moderate Muslim cleric' who was helping the FBI fight terrorists, he quickly published an open letter to his congregation on the mosque's website assuring his congregants that he was doing no such thing, stating that his relationship with the FBI was a one-way street only to communicate Muslim community concerns–not to report on individuals suspected of terrorist activity.
"...with the release in 2011 of President Obama's strategic plan to combat 'violent extremism' [by expanding] outreach to these same terror-tied groups, the present administration seems intent on compounding the disaster wrought by previous administrations. Prior to the September 11 attacks, there were two prime examples of how the government's Muslim outreach policy failed spectacularly: Abdul Rahman al-Amoudi and Sami al-Arian.
"Al-Amoudi's case is perhaps the best example, because he was the conduit through much of the U.S. government outreach that was conducted following the 1993 World Trade Center bombing. Not only was he asked by the Clinton administration to help train and certify all Muslim military chaplains...he was later appointed by the State Department in 1997 as a civilian goodwill ambassador to the Middle East, making six taxpayer-funded trips.
Further, with the assistance and encouragement of then-First Lady Hillary Clinton, al-Amoudi arranged the first White House Iftar dinner in 1996, personally hand-picking the attendees.
"...As is now known, and the U.S. government has admitted, at the time that he [al-Amoudi] was being courted by Democrats and Republicans alike, he was a major fundraiser for al-Qa'ida according to the Department of the Treasury. However, it isn't as if the U.S. government was not aware of al-Amoudi's attachments. As far back as 1993, a government informant told the FBI that al-Amoudi was funneling regular payments from Usama bin Ladin to the "Blind Sheikh" Omar Abdel Rahman, who was convicted for authorizing terror attacks targeting New York landmarks.
"In March 1996, al-Amoudi's association with Hamas leader Mousa Abu Marzook was exposed in the pages of the Wall Street Journal. Two years later, the State Department came under fire by the New York Post for inviting al-Amoudi to official events despite his known statements in support of terrorism and terrorist leaders...
"The problem is that such groups have been legitimized–both by government and the media–as civil-rights groups fighting anti-Muslim discrimination and stereotyping. Unfortunately, their definition of such discrimination [includes] anyone who writes about the existence of...or tries to investigate...radical Islamic terrorist groups and their allies on these shores.
"..That many of the Islamic groups identified as outreach partners by the U.S. government were identified by federal prosecutors in court as fronts for the international Muslim Brotherhood and supporters of international terrorism has proved incredibly embarrassing. Extraordinary measures are thus taken to ignore this situation. One response has been to ignore the problem altogether...
"In March 2012, the FBI released guidelines...This 'Touchstone document' articulates the FBI's new policy that associating with a terrorist organization, if that organization has both violent and legal elements, does not mean that someone agrees with the violent ends of that organization:
"This distinction includes recognition of the corresponding principle that mere association with organizations that demonstrate both legitimate (advocacy) and illicit (violent extremism) objectives should not automatically result in a determination that the associated individual is acting in furtherance of the organization's illicit objective(s).
"Thus, according to this new FBI policy, if the group supports violence but performs some legitimate functions (say, for instance, al-Qa'ida, which Sen. Patty Murray [D-WA] infamously said helped pay to build schools, roads, and day care centers), associating with that group, according to the FBI, doesn't mean you support that group's violent ends. Thus, the terror support of their Muslim outreach partners is absolved with a rhetorical sleight-of-hand.
"...The Obama administration has, thus, taken extraordinary measures to protect individuals and organizations identified by the U.S. government as members and fronts of the Muslim Brotherhood from prosecution. As the government's outreach partners, they are directly contributing to the law enforcement and national security policies that are responsible for blinding government agencies to active terror threats....
"What has been the effect of these relationships with the Muslim Brotherhood on the Obama administration's foreign policy? As mentioned earlier, Mohamed Majid was recently in the White House briefing the president for his recent trip to Jordan and Israel. In May 2011, he was sitting in the front row at the State Department when President Obama delivered a major speech on the Middle East. He also advises the Pentagon, the CIA, and the Office of the Director of National Intelligence."
http://www.gloria-center.org/2013/06/the-u-s-governments-disastrous-muslim-outreach-efforts-and-the-impact-on-u-s-middle-east-policy-blind-to-terror1/?utm_source=activetrail&utm_medium=email&utm_campaign=MERIA,%20Vol.%2017,%20No.%202%20(Summer%202013)
~~~~~~~~~~
This is a very long article, and exceedingly well documented. It should be read by every single American.
Do not, whatever your impulse, tear your hair out. For that would not be constructive. It is, rather, the responsibility of all Americans who love their country to act here constructively before it is too late. The USA is going the way of Europe. And believe me, my friends, this is not an exaggeration.
Share this material broadly. But even more importantly, DEMAND answers from your elected representatives in Congress.
For your Congresspersons:
http://www.house.gov/representatives/find/
For your Senators:
http://www.senate.gov/general/contact_information/senators_cfm.cfm

Do not sit still for the current state of affairs, and do not imagine yourselves impotent. It falls to Americans to act now, before it is too late.
~~~~~~~~~~
A few points to be made here, in reviewing this material:
This situation did not begin with the Obama administration. It goes back at least to Clinton's time. And I wish to point out in particular the involvement of Hillary Clinton. This is something I learned about in 2000-2001, when I was working with a key American anti-terrorist. The point is particularly relevant now because of rumors of Clinton's intentions to run for the presidency.
All of this said and done, however, Obama has exacerbated the situation and created a worse problem than that which existed prior to his administration.
His readiness to take advice from Muslims with documented ties to radicals goes a long way towards explaining his policies. (See more on his policies, or lack of policies, following.)
~~~~~~~~~~
As to Obama's wrong-headed approach to Egypt, Wall Street Journal editor Bret Stephens, says:
"...As it is, the people who now are most convinced that Mr. Obama is a secret Muslim aren't tea party mama grizzlies. They're Egyptian secularists. To persuade them otherwise, the president might consider taking steps to help a government the secularists rightly consider an instrument of their salvation." (emphasis added)
Stephens wrote this near the end of his piece, "A Policy on Egypt: Support al-Sisi":
"On the subject of Egypt: Is it the U.S. government's purpose merely to cop an attitude? Or does it also intend to have a policy?
"An attitude 'deplores the violence' and postpones a military exercise, as President Obama did from Martha's Vineyard the other day...An attitude calls for the suspension of U.S. aid to Egypt...
"An attitude is a gorgeous thing....But an attitude has no answer for what the U.S. does with or about Egypt once the finger has been wagged and the aid withdrawn. When Egypt decides to purchase Su-35s from Russia (financed by Saudi Arabia) and offers itself as another client to Vladimir Putin because the Obama administration has halted deliveries of F-16s...
"Or we could have a policy, which is never gorgeous. It is a set of pragmatic choices between unpalatable alternatives designed to achieve the most desirable realistic result. What is realistic and desirable?
"Releasing deposed President Mohammed Morsi and other detained Brotherhood leaders may be realistic, but it is not desirable...
"Restoring the dictatorship-in-the-making that was Mr. Morsi's elected government is neither desirable nor realistic...
"Bringing the Brotherhood into some kind of inclusive coalition government in which it accepts a reduced political role in exchange for calling off its sit-ins and demonstrations may be desirable, but it is about as realistic as getting a mongoose and a cobra to work together for the good of the mice.
"What's realistic and desirable is for the military to succeed in its confrontation with the Brotherhood as quickly and convincingly as possible. Victory permits magnanimity. It gives ordinary Egyptians the opportunity to return to normal life. It deters potential political and military challenges. It allows the appointed civilian government to assume a prominent political role. It settles the diplomatic landscape. It lets the neighbors know what's what.
"And it beats the alternatives. Alternative No. 1: A continued slide into outright civil war resembling Algeria's in the 1990s. Alternative No. 2: Victory by a vengeful Muslim Brotherhood, which will repay its political enemies richly for the injuries that were done to it...
"It would be nice to live in a world in which we could conduct a foreign policy that aims at the realization of our dreams—peace in the Holy Land, a world without nuclear weapons, liberal democracy in the Arab world. A better foreign policy would be conducted to keep our nightmares at bay: stopping Iran's nuclear bid, preventing Syria's chemical weapons from falling into terrorist hands, and keeping the Brotherhood out of power in Egypt. But that would require an administration that knew the difference between an attitude and a policy." (emphasis added)
http://online.wsj.com/article/SB10001424127887324747104579022723029024470.html
~~~~~~~~~~
© Arlene Kushner. This material is produced by Arlene Kushner, functioning as an independent journalist. Permission is granted for it to be reproduced only with proper attribution.
If it is reproduced and emphasis is added, the fact that it has been added must be noted.
http://arlenefromisrael.squarespace.com/current-postings/2013/8/20/august-20-2013-horrific.html
Posted
on Tuesday, August 20, 2013 at 04:05PM
by
Arlene
in Muslim Brotherhood, Obama
|
Post a Comment
|
Email
|
Print
Right now we are encountering ironies in a variety of situations, both predictable and unexpected.
Among the predictable we have the behavior of the Palestinian Authority/PLO. Once negotiations, which were supposed to be conducted under cover of a media blackout, started, I guessed that we'd be hearing from the Palestinian Arabs before long. It took about 24 hours before Abbas announced at a press conference with UN Secretary-General Ban Ki Moon in Ramallah that the first session had addressed all key issues, including Jerusalem, refugees, borders, settlements, security and prisoners.
That was quick. It seems rather surprising that all these issues could have been addressed in just one session. But never mind. The Palestinian Arabs were off to a start, with regard to talking publicly about the talks. This is their style: Not quiet, steady sustentative negotiations, but negotiations via public opinion.
~~~~~~~~~~
Yesterday, there was a PLO Executive Committee meeting chaired by Abbas in Ramallah And the tone was uncompromisingly tough. Well, actually, uncompromising is their default position, this had an edge of hostile belligerency:
The peace talks, they said, were merely a "political cover for the implementation [by Israel] of the largest settlement project."
The Israeli government, went the statement, was undermining "all prospects for peace."
"The PLO Executive Committee considers the unprecedented settler decisions which were announced by the occupation government as conclusive proof that Israel's first and last option remains expansionism, Judaization and theft of Palestinian land, and not ending occupation and implementing the two-state solution on the basis of the 1967 borders."
http://www.jpost.com/Middle-East/PLO-charges-Israel-with-war-crimes-anti-human-racist-acts-323504
I'm never able to read about PA/PLO charges that Israel is guilty of "Judaization" of the land without laughing. Folks, this IS Jewish land. All of it. Historically, legally. And even if Judea and Samaria and eastern Jerusalem were not clearly Jewish -- which they are -- these areas wouldn't be "Palestinian." There has never been a "Palestinian" entity. Any claim would be by Jordan, which was on the other side of the "1967 border," actually the 1949 armistice line.
But what does factual reality have to do with this? The Palestinian Arabs never let it get in their way.
~~~~~~~~~~
And here we get to the interesting part in the statement by PLO leaders (emphasis added):
"We hold the US administration responsible for stopping these Israeli war crimes and attempts to foil the peace process. The last settlement steps contradict assurances that the Palestinian Authority received during preparatory talks for launching the negotiations...
"Israel's practices will prompt the Palestinian leadership to demand the intervention of international courts and institutions against these war crimes, racist acts and violations of all international laws and conventions."
~~~~~~~~~~
Well now. It seems that, as long as they are demonstrating total lack of regard for fact anyway, they figure they might as well shoot for the greatest hyperbole, the most vile of accusations against Israel. "war crimes"? "violations of all international laws and conventions"? Because we announced that we are putting out tenders to build some apartments?
I do not believe there is a single leader in the international community who can take these clowns seriously. What this tells us, it seems to me, is that those who continue to support PA "rights" are, in the main, more concerned with damaging Israel than with responding to a legitimate Palestinian Arab position.
And Kerry? Kerry is interested in the "victory" of having advanced the "peace process" and the way in which this will advance his career and accrue international esteem. Or so he imagines.
~~~~~~~~~~
When the Israeli tenders for building were announced, Kerry had made it imminently clear that there had been no commitment by Israel to halt construction, and that there should be no surprise about the building. And, he also made clear, Abbas knew this going into negotiations. What was obvious at that point was that Netanyahu had advised Kerry that he would arrange for the release of prisoners, as this was Abbas' bottom line, but that he could pull this off only if he made his people happy by announcing building.
But now, the PLO leaders are saying that the announcements of these building tenders "contradict assurances that the Palestinian Authority received during preparatory talks for launching the negotiations."
Are the PLO leaders so blatant in their defiance that they are going head-to-head with Kerry in a total lie? Or is something else happening?
I can imagine -- it's much in his MO as I've come to understand it -- that Kerry might have said something to Abbas like, "Look, I cannot get the Israelis to freeze building. But you know that the US is opposed to the settlements, and I give you my word that we'll do all that we can to keep the building to an absolute minimum."
~~~~~~~~~~
It's likely that we'll likely never know if Kerry whispered such words to Abbas. But it probably doesn't matter. What we're seeing is a PLO that is totally disgruntled and feels what? humiliated, angry at the prospect of continuing talks while Israel is building. Remember, Abbas as putative head of the PA, went ahead without the go-ahead from the PLO in the first place. Never mind that the PA and PLO are so incestuously intertwined that he also sits as head of the PLO.
And so they're now announcing the possibility of going to international agencies.
According to an Israeli official cited by the JPost:
"The understanding reached before the commencement of the current talks did not include a settlement freeze, and the Palestinians know that full well. But they did include a Palestinian commitment to abstain from going to international institutions, and if they follow through on this threat, that would be a violation of understandings reached."
Let us not forget that this was a major goal of Kerry's in getting the two sides to the table before September -- to keep the PA from going to the UN in a unilateral move.
~~~~~~~~~~
Whether the PA (Abbas) will really go to the UN on this remains to be seen. This might just as easily be a threat -- part of the classic PA MO -- in the hopes of getting Kerry to pressure Israel to stop building.
But what we know with total certainty -- and all those analysts who have their heads screwed on properly warned of this -- is that the PA is not ready for compromise and will not proceed in good faith with talks. At some point, PA leaders will look for the excuse that will allow them to bow out.
If Abbas decides to play it by going to the UN or international courts, Israel would be incredibly foolish and self-defeating to continue to sit at the table. And so, either way...
It is a reasonable prediction that in the end, Kerry -- who pushed parties, who are impossibly far apart on the issues, to come to the table -- will have shown himself to be too smart by half.
~~~~~~~~~~
On the issue of Palestinian Authority participation in peace talks, see what Khaled Abu Toameh says (emphasis added):
"At the request of the Palestinian Authority leadership, the first round of peace talks with Israel, which was launched in Jerusalem on August 14, was held away from the media spotlight.
"The Palestinian Authority leadership requested that no journalist or photographer be permitted to cover the meeting between Israeli and Palestinian negotiators.
"Even the location of the peace talks was kept a secret, again at the request of the Palestinian Authority leadership.
"The Palestinian Authority's request for secrecy in the peace talks does not stem from its desire to secure the success of the negotiations.
"The main reason the Palestinian Authority does not want the media to cover the peace talks is related to its fear of the reactions of Palestinians and the Arab world.
"Mahmoud Abbas is already facing widespread opposition among Palestinians to his controversial decision -- which was taken under heavy pressure from US Secretary of State John Kerry -- to return to the negotiating table with Israel.
"It is not as if the Palestinian Authority is saying: We care so much about the peace talks that we prefer to avoid media coverage in order to make sure that the peace process succeeds
"A photo of Erekat and Livni standing together in Washington has since been exploited by Facebook and Twitter activists to hurl insults and profanity at the chief Palestinian negotiator.
"Palestinian sources in Ramallah said that Erekat felt so offended by the insults and obscene language directed against him that he decided that there was no need for 'photo op' with Livni or any other Israeli.
"Both Abbas and Erekat are fully aware of the growing opposition among Palestinians and Arabs to the resumption of the peace talks with Israel under the terms of the US Administration.
"That is why the two men do not want to be seen sitting in a room with any Israeli representative. They know that any photo of Erekat and Livni shaking hands or sitting together would provide their enemies with additional ammunition.
"Those who think that the opposition to the peace talks is coming only from Hamas and other radical groups are either ignorant or turning a blind eye to the reality...
"To further complicate matters for Abbas and Erekat, several Palestinian factions are now in the process of forming a 'national alliance' the main goal of which is to thwart any deal between Israel and the Palestinian Authority. This rejectionist front will consist of various PLO and other factions and organizations and could create many problems for the Palestinian Authority.
"But there is another reason why the Palestinian Authority leadership does not want media coverage of the peace talks. For many years, the Palestinian Authority has been supporting boycott campaigns against Israel, as well as organizations combating 'normalization' with Israelis.
"If Palestinian children are condemned for playing football with Israelis, why should it be acceptable for Erekat to be talking with Livni?"
http://www.gatestoneinstitute.org/3939/palestinians-peace-negotiators
Good luck, John Kerry!
~~~~~~~~~~
An unexpected irony is with regard to Egypt.
Two days ago, the NYTimes -- the anti-Israel mouthpiece for the Obama administration -- accused Israel of "undercutting" an American message to Gen. al-Sisi that was designed to "defuse" the situation in Egypt and prevent violence.
http://www.nytimes.com/2013/08/18/world/middleeast/pressure-by-us-failed-to-sway-egypts-leaders.html?pagewanted=all&_r=1&
But any notion by Obama that the US might have forged a compromise, in the spirit of cooperative democracy, that would have forestalled the current situation was a pipedream. It wasn't going to happen.
The Times charged Israel with assuring al-Sisi that he didn't have to compromise because the US wouldn't really follow through on threats to cut off financial support.
Israel denies having done this.
~~~~~~~~~~
In point of fact, cutting of funds would likely bring Egypt to a far greater disaster than we are currently seeing, leading to an indecisive civil war that might cause the implosion of Egypt as a functioning state.
This is well understood here in Israel. And what Israeli leaders have done is to lobby Western governments not to levy punitive actions against the military regime.
As the JPost today cited on Israeli official:
"The name of the game right now is not democracy. The name of the game is that there needs to be a functioning state. After you put Egypt back on track, then talk about restarting the democratic process there."
Said this official, the present reality is that the only actor that can assert authority in Egypt and keep it from descending into chaos is the military. "Like it or not, no one else can run the country right now...You can scold Sisi all you wish, but at the end of the day, you want a functional government to rule the country."
http://www.nytimes.com/2013/08/18/world/middleeast/pressure-by-us-failed-to-sway-egypts-leaders.html?pagewanted=all&_r=1&
~~~~~~~~~~
As is not infrequently the case, Israeli leaders "get" the situation far better than Western leaders do. Will the Western governments paid heed? I'm not sure. But there is an exquisite irony for me in the current situation.
Israeli leaders are addressing the realities as they see them. But who would have imagined a few months ago that it would be Israel defending the Egyptian regime. Quite a turn-around. And, it is to be hoped, we will see a whole new dynamic between Jerusalem and Cairo. Hints of this already exist.
~~~~~~~~~~
Yesterday's posting was so heavy, I wanted to end today with a link to a video that shines a very positive and uplifting light on Israelis.
http://www.ted.com/talks/eli_beer_the_fastest_ambulance_a_motorcycle.html?utm_medium=on.ted.com-android-share&utm_campaign=&utm_source=direct-on.ted.com&utm_content=ted-androidapp&awesm=on.ted.com_pLwr
~~~~~~~~~~
© Arlene Kushner. This material is produced by Arlene Kushner, functioning as an independent journalist. Permission is granted for it to be reproduced only with proper attribution.
If it is reproduced and emphasis is added, the fact that it has been added must be noted.
http://arlenefromisrael.squarespace.com/current-postings/2013/8/19/august-19-2013-ironies.html
Were that this story did not need to be told -- because it is ugly. But it does -- precisely because it is ugly. We are dealing here with issues of how the State of Israel conducts herself in internal matters and how Israeli citizens are treated.
There is a man living in the community of Yitzhar in Samaria, whose name is Boaz Albert. He and his wife Irit have six young children and do grape farming.

Credit: Yitzhar spokesman
Recently Boaz was put under administrative order to leave his home for six months. And here, immediately, I must pause to explain:
There is on the books from the time of the British Mandate a law that permits a person to be detained or expelled from an area without explanation if there is a security risk. This applies today only in Judea and Samaria, and requires no court order, no due process. It is an order that proceeds from the Shin Bet (internal security). It proceeds without hearing, i.e., the Shin Bet does not have to go into a court and present a case and secure permission to levy the procedure. In this instance, IDF Central Region Commander Gen. Nitzan Alon gave the order.
I hasten to say here that where genuine security risks to the country are involved, I have no problem with this regulation. It is not my intention to speak out against it across the board. Not at all. If the Shin Bet has evidence, for example, that an Arab is planning a terrorist attack, and decides to detain him without due process and without having to reveal in court what is known, this is not necessarily a negative at all. Most often the Shin Bet will not reveal what it knows because this jeopardizes informants. We are, after all, at war, whether everyone is willing to admit this or not.
~~~~~~~~~~
But when there is considerable suspicion that this regulation is being utilized for political purposes against a citizen of Israel -- a citizen who is not disloyal to Israel -- that is an entirely different matter. And this seems to be what we are dealing with here.
The line is a very fine one, and the process, as it has been applied here, is most disturbing. Is a citizen to be silenced via this process for speaking out against current policy? Is it legitimate to treat as subversive the mere fact of giving voice to such criticism? Conveniently, "subversive."
Is such a citizen to be banished from his family and from his livelihood in an effort to control or punish him?
Can a democracy with concern for civil and human rights work this way?
~~~~~~~~~~
For the record, there is, theoretically, one recourse for a resident of Judea and Samaria -- whether Jewish or Arab -- who is under executive order: to appeal to the High Court. I have been advised that Albert decided with great cynicism not to go that route because residents of the area have found little sympathy in the Court.
Just as I knew even before the fact that the Court would not find for the families of terror victims, but would say that it was the government's right to decide to release terrorist prisoners, so too was Albert certain that the Court would declare that if the Shin Bet/IDF said so...well....
~~~~~~~~~~
What Albert wanted was to be charged with something specific and have the right to contest it in court.
It should be noted that the Alberts and the citizens of Yitzhar generally are highly nationalistic and staunchly right wing. A thorn in the side of the government, which is advancing a certain policy, I have no doubt. But this does not mean that Albert has done anything illegal. I have it from someone close to the situation that the Alberts speculate -- only speculate -- that he is being silenced for posting on the Internet criticism of the failure of the IDF to sufficiently protect residents of places such as Yitzhar from neighboring Arabs.
Yet this should be a right of a citizen in a democracy: to speak out and be accorded free speech.
In all the checking I have done, I have not found evidence that Boaz Albert has acted in a manner that was subversive or violent or that he advocated violence or disloyalty to the State.
~~~~~~~~~~
As he knew he was not going to be charged in a court, he made a decision to disobey the order. He knew he would be arrested for disobeying. That's the decision he made.
What he didn't know -- didn't begin to imagine -- is how the arrest would unfold:
As it happened, he had a cadre of supporters who were spending time with him in his home, and were filming statements in his behalf. This was fortuitous. Lieutenant-Colonel (res) Itzik Shadmi, head of the Binyamin Residents' Council, was with him at the time of the arrest, and my information is that he ended up doing filming of what transpired.
~~~~~~~~~~
What transpired, first, is that the police sent in a YASSAM unit, which is an anti-terrorist "attack" unit.
What an over-reaction: Boaz Albert is not a terrorist!
They wanted to arrest him. He had no weapons, and he didn't resist with violence. He laid down on the floor. All the police had to do was lift him at his head and his feet and carry him out.
But they brought with them -- outrageously -- a taser unit. A taser gun is an electroshock unit that causes pain and temporarily stuns its victim; it is used to subdue a dangerous or fleeing individual. It can be used by discharging electrical impulses near the body, which then enters the body. Or it can be used with prongs that actually enter the body.
Boaz's brother was outside the house when the YASSAM arrived; they made the mistake of mis-identifying him as Boaz and attacked him with the taser with prongs. This man required hospitalization.
Then they entered the house and used the taser on Boaz, who was lying on the floor. They did this in front of his totally distraught children, who undoubtedly have been traumatized.
~~~~~~~~~~
Boaz Albert was then carried out, and on Friday morning he was brought into court because he had resisted arrest. He was released from court but is still under the expulsion order. I do not know where he is right now.
~~~~~~~~~~
Here is a fairly unbearable Youtube of Boaz Albert being hit with the taser, yelling in pain, with his child crying "Ima, Ima" in the background. I believe it is his wife who is yelling, in Hebrew, "He's not doing anything!!" While Boaz himself asks "Why? Why? I'm not resisting."
http://www.youtube.com/watch?v=IRSgSZEBCQk
The only good to come from this is that the police commissioner has now cancelled all use of the taser gun, at least until there is an investigation.
~~~~~~~~~~
But it is not sufficient that the inappropriate use of the taser gun should be exposed.
There remain serious questions, raised above, about civil liberties in Israel and how an Israeli citizen who lives in Judea and Samaria has been treated, without due process. There remain issues such as freedom of speech and the right to be charged with a crime.
~~~~~~~~~~
I am not writing this to bring Israel low. I, in fact, despise having to write this.
I write because I am a dedicated Zionist and Israeli citizen, deeply devoted to my country, who wants Israel to be all that she can be and must be.
Now please, if you agree with my perspective, help me once again.
The authorities here in Israel know that they are being watched, and have to be held accountable. It's important to ask the hard questions regarding treatment of a citizen in a democracy, where issues of human rights and civil rights are supposed to matter.
Write to:
Prime Minister Binyamin Netanyahu
Fax: 02-670-5369 (From the US: 011-972-2-670-5369)
E-mail: Memshala@pmo.gov.il and also pm_eng2@it.pmo.gov.il (underscore after pm) use both addresses
Minister of Defense Moshe Ya'alon
Email: myaalon@knesset.gov.il
Minister of Internal Security Yitzhak Aharonovitch
Fax: 02-6496188
Email: iaharon@knesset.gov.il
~~~~~~~~~~
Tell them that the world is watching and that there must be answers with regard to how Boaz Albert has been treated.
Ask if there has been due process for this citizen in a manner that befits a democracy: Has he been charged with something specific and been given a chance to defend himself?
Say that this transcends the technicalities of a law that goes back to British Mandate times and was designed for coping with terrorism. That there are civil rights issues such as freedom of speech involved.
Ask them if there has been appropriate attention to human rights -- if there is adequate reason to deprive this man of contact with his family and his right to earn his livelihood.
Explain that you have concerns about Israeli democracy and how Israel appears internationally. It is essential that Israeli leaders ensure that all processes are sensitive to issues of democracy. They must help Israel be all that she is meant to be, and a beacon to the Western world.
~~~~~~~~~~
My friends, this is important, as so much I ask of you is. Please take the time to write. You can write one message to the three ministers listed above.
Do not lecture or provide lengthy messages. Keep it courteous and on target.
And please, share this with others and encourage them to write as well. It makes a difference.
~~~~~~~~~~
I will note here that the only minister to come forward solidly on this issue has been Minister Naftali Bennett. You might feel inclined to drop him a note praising him for this stance:
Email: nbenet@knesset.gov.il
At the end of this posting, I will provide names of a few others you might want to write to in order to encourage them to be involved on this and speak out.
~~~~~~~~~~
What I ask first is something very different. This is the height of the season for harvesting grapes.
If there is any one reading this who can and is willing to come to Yitzhar to help with the harvesting of the grapevines of Boaz Albert, please, write to me immediately.
There will be experts in the fields directing the harvesting. The hope is to prevent Boaz from loosing a full year's income. Helping here is a mitzvah.
As I understand it, if you are here in Israel, there is also an opportunity to purchase wine from the Albert vineyards: 052-311-5941.
~~~~~~~~~~
And I wish to note as well, that an over-riding issue here is the application of civil law to Judea and Samaria. Israeli civil law would not permit what is permitted by the administration under the umbrella of the Ministry of Defense.
I will be re-visiting this in a variety of contexts, including my push for acceptance of the Levy Report.
~~~~~~~~~~
Others in the Knesset who should be encouraged to speak out:
MK Ze'ev Elkin -Zelkin@knesset.gov.il
MK Danny Danon- ddanon@knesset.gov.il
MK Yair Levin - ylevin@knesset.gov.il
MK Moshe Feiglin - mfeiglin@knesset.gov.il
MK Uzi Landau - ulandau@knesset.gov.il
MK Uri Ariel - uria@knesset.gov.il
MK Orit Struk - ostruk@knesset.gov.il
MK Tzipi Hotovely - zhotoveley@knesset.gov.il
~~~~~~~~~~
© Arlene Kushner. This material is produced by Arlene Kushner, functioning as an independent journalist. Permission is granted for it to be reproduced only with proper attribution.
If it is reproduced and emphasis is added, the fact that it has been added must be noted.
http://arlenefromisrael.squarespace.com/current-postings/2013/8/18/august-18-2013-ugly-and-horribly-wrong.html
Posted
on Sunday, August 18, 2013 at 03:09PM
by
Arlene
in Boaz Albert, Yitzhar, civil rights Israel, taser
|
Post a Comment
|
Email
|
Print