Credit: dellatore
Which means a rapidly changing political/diplomatic terrain.
In this immediate context, news that reverberates positively in two respects (emphasis added):
The Technion – Israel Institute of Technology laid a cornerstone on Wednesday in Shantou, in the Guangdong province of south-eastern China, for the first Israeli university in China: The Guangdong Technion Israel Institute.
"The combination of the innovative and entrepreneurial spirit of Israel and the unbelievable scale and resources of China will result in a great partnership. Together we will create a major research institute that will help not only China and Israel, but mankind in general," said Technion President Peretz Lavie at the groundbreaking.
http://www.jpost.com/Israel-News/Technion-breaks-ground-on-first-Israeli-university-in-China-437553
And so we see not only a venture that is good for Israel in immediate terms, we see signs, once again, of Israel's growing closeness to the far East. I am absolutely convinced that our hi-tech expertise and spirit of innovation will make us a nation to which people turn more and more.
~~~~~~~~~~
By way of example: Also on Wednesday, Liberia's senate president, Armah Zolu Jallah, was here – marking the first time that the head of Liberia's parliament visited Israel. He came with thanks to Israel for assistance in wiping out Liberia's Ebola epidemic. That assistance encompassed setting up of mobile clinics, training of medical teams and visits by Israeli medical experts.
Jallah expressed great admiration for Israel, saying – to his counterpart, Knesset Speaker Yuli Edelstein (to the left of Jallah in the picture below) - Liberia "can learn much from you in the fields of innovation, technology, agriculture and medical research."
http://www.jpost.com/Business-and-Innovation/Health-and-Science/Liberia-thanks-Israel-for-helping-to-wipe-out-its-Ebola-outbreak-437502
Credit: Knesset

~~~~~~~~~~
And there are significant signs of a new emerging alliance between Israel, Cyprus and Greece. Two days ago, representatives of all three countries met here in Jerusalem, in part to plan a summit - in Nicosia, Cyprus - in which Israeli Prime Minister Binyamin Netanyahu, Greek Prime Minister Alexis Tzipras, and Cyprus President Nicos Anastasiades are scheduled to participate in January.
http://www.jpost.com/Israel-News/Politics-And-Diplomacy/Israeli-Greek-Cypriot-officials-pave-way-for-trilateral-meeting-of-leaders-in-Nicosia-437516
~~~~~~~~~~
The three nations have many shared concerns - including gas in the Mediterranean, migration issues, fighting terrorism, and water management - certainly enough to motivate a sense of needing to work together. But this growing alliance has a complex background that also reflects upon that changing diplomatic terrain.
Credit: cns
As Col. (res.) Dr. Eran Lerman wrote recently:
"The flourishing new relationship between Israel and her two Hellenic neighbors in the eastern Mediterranean – Greece and Cyprus – is important on its own merits. But equally important, the Israel-Greece-Cyprus alliance seeks to block Turkey's ambitions of regional hegemony, while at the same time offering Ankara a key place in the new Mediterranean political order, if and when she comes to her senses. (Emphasis here in the original and added following.)
"Two events, apparently unrelated, yet interwoven in unpredictable ways, demonstrated last month that regional dynamics in the eastern Mediterranean are at a new and possibly formative stage.
"Turkey downed a Russian fighter operating in Syria, which raised fears of a broadening conflict, and placed two of the world's most headstrong leaders on what seemed like a collision course. Meanwhile, despite his roots in the country's traditionally anti-Zionist left, Greek Prime Minister Alexis Tsipras paid a short and warm visit to Israel. So did Cypriot President Nikos Anastasiades.
"When visiting Israel, Tsipras went so far as to recognize that Jerusalem is, and will continue to be, 'the eternal capital of the Jewish People' (while offering similar recognition to the putative Palestinian 'state').
"Both these visits, as well as the Russian conflict with Turkey, reflect – directly or by inference – aspects of the growing cost of Turkey's vaulting ambitions under President Erdogan and Prime Minister Davutoglu."
http://besacenter.org/perspectives-papers/9508/
~~~~~~~~~~
Feeling shut out as a result of the shifting dynamics, Erdogan – whose relationship with Israel has been cold to non-existent since the Mavi Mamara incident more than five years ago - has in recent days began making overtures to Israel, speaking about how a good Turkish-Israeli relationship would benefit the entire region. This signals the possibility of a real shift on Erdogan's part (and indeed there are reports that normalization of relations is on the horizon). Whatever is going on behind the scenes, however, Israel's public response has been appropriately cool (especially as Erdogan is still making demands regarding Israel's naval blockade of Gaza and more).
Erdogan was undoubtedly motivated in part by statements made by a furious Putin regarding the fact that trade relations with Turkey could be severed, and replaced by commercial understandings with Israel.
Just yesterday, at a major press conference, Putin accusing Erdogan of overseeing a "creeping islamization," and said he didn't "see any prospects of improving relations with the Turkish leadership,"
http://www.israelnationalnews.com/News/News.aspx/205080#.VnLm9JtunIU
Credit: realclear
It is believed that the announcement by Israel regarding the upcoming summit with Greece and Cyprus was timed to reassure these two countries that any normalization of ties with Turkey would not come at their expense. This announcement also made it clear to Turkey that Israel has other options in the region.
Shifting sands...and Israel as a major regional player.
~~~~~~~~~~
Earlier this week, Egyptian planes entered Israeli airspace in the course of its attack on ISIS in the Sinai. This was reportedly with Israeli permission, and the fact that this is so marks a shift in our relationship with Egypt, as well. We are on the same side, fighting common enemies.
http://www.israelnationalnews.com/News/News.aspx/204991#.VnLp85tunIU

Credit: Reuters
~~~~~~~~~~
I thought the perspective of this posting was important, after all the bad (and vile) news I've been writing about. I will – I know I must – return to less palatable issues such as the UN, the EU, the PA, terrorism and more in my next post.
Today a terrorist came at members of the IDF with a knife outside of Shechem (Nablus) and was shot dead before he reached them. We can call this a "quiet" day.
And so I circle around to two stories of victims of terror who have happy endings.
The first involves Naor Shalev Ben Ezra, a boy who was almost thirteen when he was attacked and almost died from his wounds. You will remember this incident: this was the case of the young attacker whom Abbas claimed Israel had "executed," when in fact he was being well cared for in the hospital. Noar had been knifed in the neck and for a period of time he could not talk.
"I have prepared for this moment for a long time," Naor told reporters on Thursday, "I didn't think I was going to have a bar mitzvah after I was stabbed, but, baruch hashem, I feel like I am 90-95 percent better than I was before." His bar mitzvah was celebrated at the Kotel in the presence of hundreds.

http://www.algemeiner.com/2015/12/17/family-of-jerusalem-terror-victim-celebrate-sons-bar-mitzvah-after-recuperation-from-stab-wounds/

Credit: Times of Israel
~~~~~~~~~~
Roi Kapach sustained very serious injuries as a result of a car ramming at Tapuah junction in Samaria last month and is currently undergoing strenuous rehabiliation. He is shown here in his hospital bed with the soldier who saved him:

Credit: humansofjudaism
On Tuesday, he asked his girlfriend to marry him, and expressed hope that they will be able to dance at their wedding.
http://www.algemeiner.com/2015/12/17/israeli-vehicular-terror-victim-gets-engaged-while-in-rehab-says-he-plans-to-dance-at-his-wedding/#
Gratitude, then, for life, and resilience.
~~~~~~~~~~
We are going into Shabbat now, and so I offer the Maccabeats singing Lecha Dodi, which has mystical overtones and is traditionally the centerpiece of Kabbalat Shabbat – the service welcoming in the Shabbat.
https://www.youtube.com/watch?v=RWmcQpzUMHY
~~~~~~~~~~~
© Arlene Kushner. This material is produced by Arlene Kushner, functioning as an independent journalist. Permission is granted for it to be reproduced only with proper attribution.

If it is reproduced and emphasis is added, the fact that it has been added must be noted.
http://arlenefromisrael.squarespace.com/current-postings/2015/12/18/december-18-2015-shifting-sands.html
Posted
on Friday, December 18, 2015 at 07:16AM
by
Arlene
|
Post a Comment
|
Email
|
Print
There IS good news, in spite of all that's vile. And that's where we are going to start:
The very articulate, California-based Denice Gary-Pandol, radio show host, lecturer and teacher, "gets it." She understands what the world confronts today, and stands solidly with Israel.
Via her Strategic Solutions for a New Middle East, she has just released a Hannukah/Christmas video Greeting for 2015. Watch it. You will be uplifted:
http://www.strategicsolutionsforanewmiddleeast.com/hanukkah-christmas-greeting-2015/
~~~~~~~~~~
As for what's vile...
I wrote in my last posting about Susan Talve of Central Reform Congregation in St. Louis. As you may recall, she spoke over the candles at the White House. Talve, I explained, is a member of T'ruah, a group that is now promoting "soft BDS" programs. And I was flippant – sometimes that works well. Is "soft BDS" like being a little pregnant? I asked.
Daniel Greenfield, however, writing in FrontPage Magazine, identified "soft BDS" with seriousness: "'Soft BDS' targets Jewish organizations conducting humanitarian projects in parts of Israel that BDS bigots want made Judenrein. T'ruah's Soft BDS is even worse than basic BDS because instead of targeting companies...it goes after humanitarian projects. There is a special place in hell for those BDS bigots who hate the Jewish State so much that they go after the charities that help make life better for Israel's vulnerable populations." (Emphasis added)
http://www.frontpagemag.com/fpm/261115/obamas-favorite-new-anti-israel-bds-group-joins-daniel-greenfield
Credit: freedomoutpost
~~~~~~~~~~
I also wrote about the Haaretz Conference in NYC, peopled with anti-Israel speakers. By no stretch of the imagination would Haaretz ever be described as Israeli nationalist. But there are limits – or should be.
One of the speakers at the conference on Sunday was Saeb Erekat, who for years was chief negotiator for the PA and is now PLO Secretary-General.
Draped on the stage, behind the speakers' podium, was an Israeli flag. Erekat let it be known that he would not speak in the presence of the Israeli flag.
He should have been shown the door. But he wasn't. Haaretz removed the flag for him. Those responsible should hang their heads in shame. They won't.
http://www.israelnationalnews.com/News/News.aspx/204846#.Vm8RwZtunIV
~~~~~~~~~~
But most vile is this:
Not far from the Chords Bridge in the center of Jerusalem on Monday there was a terror attack:
Credit: Jerusalemshots
An Arab plowed his car up onto the sidewalk, where citizens were waiting for a bus. He rammed 14 people. One of those severely injured was Yotam Sitbon, an 18 month old toddler. My best information (the parents refuse to give information to the media) is that his leg, which had been seriously damaged, had to be partially amputated after two surgeries in which attempts were made to save it.
Credit: Israel Police
After ramming people, the terrorist jumped out of his car, brandishing an ax.
Credit: Israel Police
He was shot dead.
~~~~~~~~~~
I cried when I learned about the baby who lost part of his leg. And then (I trust my readers will understand), on reflection, I was glad that I had cried. There is a lingering concern that these attacks, occurring day in and day out, might begin to seem "routine" and inure us to suffering. But if I – and many, many others – still feel that innocent child's pain and sense the horrid waste of it all, we have not been rendered insensitive. And in the end, I think, we will not be because of who we are.
~~~~~~~~~~
Within hours of the attack on Monday, Netanyahu announced that barriers would be installed at key bus stops in Jerusalem.
http://www.timesofisrael.com/pm-orders-barriers-at-bus-stops-across-jerusalem-after-car-ramming/
On Sunday, even before this latest attack, Transportation Minister Yisrael Katz had announced the formation of a 300-person civilian security unit that will be stationed along public transportation routes.
The unit is comprised of security guards and former combat soldiers who are equipped with uniforms, handguns, and walkie-talkies. They have been issued certificates from the police that authorize them to conduct searches and detain suspicious parties. (My granddaughter actually witnessed such an action yesterday.) And they have at their disposal dozens of special security vehicles, which will operate along traffic arteries during all hours that buses operate said.

http://www.jpost.com/Israel-News/Civilian-security-guards-deployed-at-Jerusalem-bus-stations-437193
~~~~~~~~~~
Additionally, according to an army statement, IDF troops and Border Police officers arrested 15 suspects during operations in Judea and Samaria overnight Monday. This is the sort of operation that goes on routinely.
~~~~~~~~~~

This is all to the good, and very necessary. But it does not bring the terrorism to a halt.
Yesterday, Hamas announced that the terrorist – who lived in Hevron but possessed an Israeli residency card because he previously lived in the Beit Hanina neighborhood of eastern Jerusalem – was a member of Hamas. They actually put out a flier promoting this fact.
http://www.timesofisrael.com/hamas-says-jerusalem-car-ramming-terrorist-was-a-member/
~~~~~~~~~~
What is more, Hamas leader Khaled Mashaal said the other day, while in Malaysia, that (emphasis added):
"The Palestinians have reached the realization that negotiations with the (Israelis) are useless. The so-called peace process is futile. There is no peace. Only the path of Jihad, sacrifice, and blood (will bear fruit)...

"Weapons like Kalashnikovs [rifles] or missiles are not at hand, but there are knives and cars with which to run over the enemies...after the knives used by the people of the West Bank and Jerusalem, can anyone possibly have an excuse to abandon the path of jihad? Nobody can have such an excuse...
"They [stabbers] are the most exalted and the noblest of people."

http://www.timesofisrael.com/hamas-political-leader-urges-more-stabbing-attacks/

And so, Hamas – which has NEVER endorsed negotiations – is cashing in on the current activity and joining the incitement parade.
And we can talk about vile.
~~~~~~~~~~
But despicable terrorists though they are, the leaders of Hamas have been fairly straightforward in stating their intentions. For this reason, I think an argument can be made that Mahmoud Abbas of the PA surpasses them. Unabashed in his hypocrisy, he is prepared to play both sides at the same time.
Abbas spoke at an event to mark the UN's International Anti-Corruption Day at the Red Cross and Red Crescent headquarters in El-Bireh on Monday.

Yes, yes, I know: a UN International Anti-Corruption Day is ludicrous in and of itself. Perhaps we might say it provided appropriate context for Abbas's speech:
There has been violence, he explained, because of "the despair of young Palestinians over the lack of a political horizon for the two-state solution, the invasion of the Al-Aqsa Mosque and the continuation of settlement building and military checkpoint deployment."

Young Palestinians suffer from the "lack of an alternative."
http://www.timesofisrael.com/abbas-wave-of-violence-due-to-despair-of-palestinian-youths/
~~~~~~~~~~
What we see, first of all, is that he is endorsing violence. Of course young people have an alternative.
Then he out-and-out lies, with regard to "invasion of the Al-Aqsa Mosque." This has been the theme of his incitement during this period, and it has no factual basis. I just wrote about how Netanyahu is – maddeningly - bending over backwards to keep the Wakf happy.
Add to this the fact that he makes Israel responsible for "lack of a political horizon," when in truth he is the one responsible. Remember, he has now admitted that he walked away from a deal for a Palestinian state. A state is not his intention – and we need to regularly remind people of this fact – even as he pretends to be frustrated by the political situation.
As to despair among young Palestinian Arabs, it is fomented by the PA, with its gross corruption and lack of human rights. Young people are not pining for a state, but for better quality of life.
Vile on so many counts.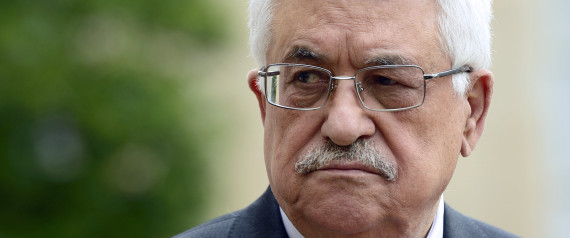 Credit: AFP/Getty
~~~~~~~~~~
A bit of lighthearted news to counter the above:
Israel's Ben Gurion Airport has been ranked as the world's fourth best international airport. Among other pluses, it is recognized as "one of the world's most secure airports."
No surprise here, but pride, yes.

http://www.jewishpress.com/news/breaking-news/israels-ben-gurion-airport-ranked-fourth-best-airport-in-the-world/2015/12/07/
~~~~~~~~~~

"The number of tourists from India to Israel in October increased by 44% over the same month last year...Israel and India have enjoyed a closer relationship since the election of Indian Prime Minister Narendra Modi. Indian President Pranab Mukherjee became the first Indian head of state to visit Israel, also in October, and condemned all acts of terrorism..."

This is emblematic of our growing relationship with peoples and nations of the East – about which I will continue to write - and so a source of hope.

http://www.algemeiner.com/2015/11/24/report-despite-spike-in-terrorism-sharp-increase-in-indian-tourism-to-israel/#

~~~~~~~~~~

Here a lovely story about Kila, a retired IDF dog, who ran dangerous missions with the Oketz unit and now cheers up seniors in an assisted living facility.

"Kila is a giving dog. Whenever someone calls her name, she immediately comes, and when a hand is reached towards her, she understands and puts her head in the reacher's lap."
Kila, in her own way, compensates a bit for the world's ugliness.

http://www.ynetnews.com/articles/0,7340,L-4739132,00.html
~~~~~~~~~~
A nigun is a song without lyrics – sometimes soulful sometimes joyous - that is drawn primarily from Chassidic roots. It can transmit a great deal.
I've decided to close today with two nigunim. First one delivered (with hints of Carlebach) by Yehuda Green. Relax, close your eyes, and take it in.
https://www.youtube.com/watch?v=2Sm9vyLnnpc
~~~~~~~~~~
And then Shlomo Katz doing a Shlomo Carlebach nigun that is an expression of joyous celebration. This is quintessential Carlebach. Enjoy and be uplifted.
https://www.youtube.com/watch?v=ZF2DFsgqNSs
~~~~~~~~~~
© Arlene Kushner. This material is produced by Arlene Kushner, functioning as an independent journalist. Permission is granted for it to be reproduced only with proper attribution.

If it is reproduced and emphasis is added, the fact that it has been added must be noted.
http://arlenefromisrael.squarespace.com/current-postings/2015/12/16/december-16-2015-how-vile-does-it-get.html
Posted
on Wednesday, December 16, 2015 at 07:58AM
by
Arlene
|
Post a Comment
|
Email
|
Print
The eighth and last candle of Chanukah was lit last night, and we are now in the final day of the holiday.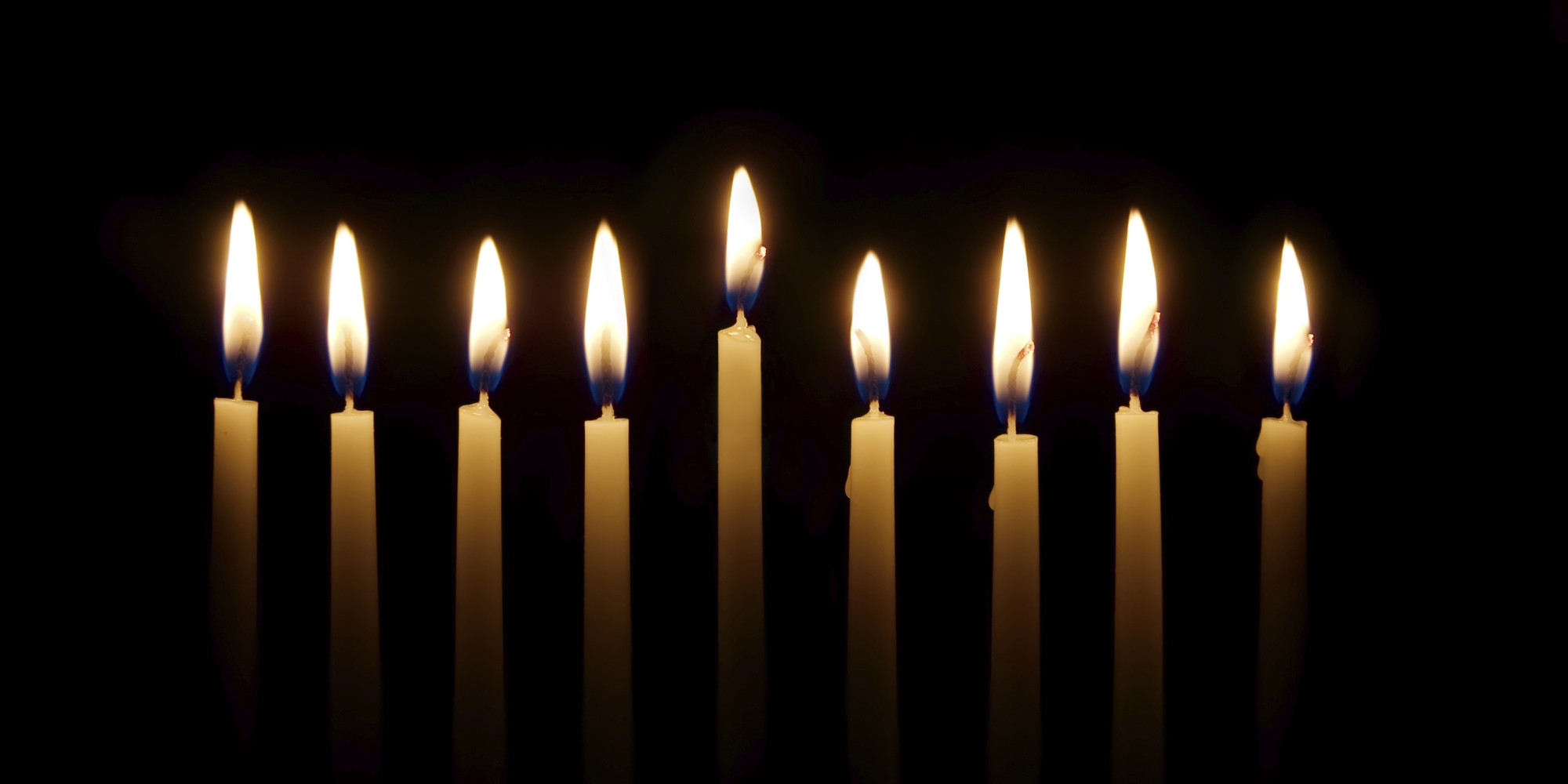 Credit: Huffington Post
~~~~~~~~~~
I begin here with what I consider good news. Yossi Cohen, who has been serving as National Security Advisor, has been tapped by Prime Minister Netanyahu and is about to become head of the Mossad.
Credit: Flash 90
This past Shabbat, Cohen spoke at his synagogue and, as far as I am concerned, what he said has real import.
"Without siyata de'shamaya ['Heavenly aid,' in Aramaic] the state of Israel would not have been established", he declared. "And today too, we need siyata de'shamaya."
All right! We need leaders humble enough to know that they cannot proceed on Israel's behalf without help from Above – leaders who acknowledge the role of the Almighty.
http://www.israelnationalnews.com/News/News.aspx/204790#.Vm2JoZtunIU
~~~~~~~~~~
For more on Cohen and what he's facing in his new job, see here:
http://www.timesofisrael.com/islamic-state-and-an-empowered-iran-await-the-new-mossad-chief/

He served as deputy director of the Mossad from 2011 to 2013; his forte is human intelligence. Gathering first class intelligence in foreign countries is a key aspect of what he will be doing.
~~~~~~~~~~
Well...Israeli President Ruby Rivlin has been at the White House, both for a meeting with Obama and Chanukah celebrations. There was a fair amount of gushing in the media, in some quarters, about how lovely the interaction between Rivlin and Obama has been, and how this signals a warming of the US-Israeli relationship.
However, I am not about to go mushy and politically correct at this point in my life. Quite the contrary: As I see it, the entire spectacle was stomach-turning. Rivlin – apparently very grateful to be in the media spotlight and welcomed at the White House – was doing a major suck-up. I think the look on his face tells the story:
Credit: Times of Israel
http://www.timesofisrael.com/rivlin-obama-not-optimistic-about-abbas-future-restarting-talks/
~~~~~~~~~~
For a full sense of how revolting it all was, we have this description of the Chanukah candle lighting at the White House from Gil Ronen in Israel National News:
One of the speakers was Susan Talve of Central Reform Congregation in St. Louis, Missouri. "Talve is a member of T'ruah, a group which is now promoting 'soft BDS' programs."

Is "soft BDS" like being a little bit pregnant?
Intoned Talve: "I stand here with my fierce family of clergy and Black Lives Matter activists who took to the streets of Ferguson. I stand here to light these lights to say no to the darkness of Islamophobia and homophobia and transphobia [fear of refugees?]… Inshallah, inshallah."
"Inshallah"???! Spoken by a Jew who has truly lost her way. One who is proudly for everyone and everything but traditional Judaism and Jewish rights in Israel.

Undoubtedly Obama's kind of Jew. Sad that Rivlin should have been present. He didn't say "inshallah." But he did, Heaven help us, speak about Obama's "strong and clear moral leadership."
http://www.israelnationalnews.com/News/News.aspx/204838#.Vm362ZtunIU
~~~~~~~~~~
It would have been better had our president lit his Chanukah candles in the President's House here in Jerusalem, and stayed home thereafter. Far better.
Credit: JPost
Saturday night, actually, there was a demonstration outside the President's House. A protest: because Rivlin was scheduled to participate in a conference in New York on Sunday run under the auspices of the extreme left-wing Israeli newspaper Ha'aretz and the New Israel Fund, which supports BDS. The line-up of speakers was hair-raising for its anti-Israel bent: Saeb Erekat, representatives of J Street, journalists Peter Beinart and Amira Haas, etc., etc.
Perhaps most disturbing of all was the projected participation of Breaking the Silence, represented by Avner Gvaryahu.
~~~~~~~~~~
Maj. (res.) Amit Deri, who manages the Tavor Pre-military Academy, spoke at the protest (emphasis added):
"We, officers and soldiers in the reserves, are protesting and calling on our president not to lend legitimacy to the lies and blood libels spread by Breaking the Silence and others. We, officers and soldiers who readily report for duty to serve the country, refuse to be the subject of lies and libel spread in Israel and abroad."
Maj. (res.) Amichai Chikli, who heads the Tavor academy, voiced similar thoughts:
Gvaryahu, he said, "gathers false descriptions for delegations from Europe to Hebron.
"You [Rivlin] cannot, on the one hand, give medals of excellence to soldiers at the President's Residence and, on the other hand embrace what drives the BDS movement and the like."
http://www.israelhayom.com/site/newsletter_article.php?id=30385
~~~~~~~~~~
Rivlin put out a fairly pro-forma "explanation" via his Residence office: The president would be extending greetings, but when the panel took place on which the most controversial speakers would participate, the president would not be present.
That was no answer at all. For to extend "greetings" is to lend credibility to a conference that is hosting those who lie about and defame Israel.
~~~~~~~~~~
But in the end he did get the message of the protest at some level. Truly unfortunate that he acknowledged the event, but his words included this (emphasis added):
"Our soldiers defend our country and we will do everything to defend them and to stand shoulder to shoulder along with them...
"The IDF is doing everything in its power to keep the highest moral standard possible, even under impossible conditions.
"No other army in the world is as moral as Tzahal [the IDF]...We are very proud of them and really owe them all our support and appreciation."

http://www.jpost.com/Israel-News/Politics-And-Diplomacy/Rivlin-to-Haaretz-parley-in-NY-We-must-stand-with-IDF-soldiers-437244

The unembellished truth.

~~~~~~~~~~
The terror attacks continue. With all of my heart I wish I could report they have stopped. Worst hit from day to day is the Hevron area, but it is not only in Hevron. Here a stabbing, there an attempted vehicular attack, etc. etc.
We Israelis are strong and resolute, but there is no question that everyone's morale has been affected. How could it be otherwise?
~~~~~~~~~~
It's not difficult to understand why matters have not improved: Fatah and the PA have no desire for quiet, and less then none for peaceful relations with Israel.
Writing for the Jerusalem Center for Public Affairs, Lt. Col. (ret) Yoni Halevy has released a briefing, "Fatah, with Mahmoud Abbas at the Helm, Confirms the Confrontation Strategy toward Israel":

"The Fatah Central Committee gave its backing to a strategy that combines the terror intifada with diplomatic and legal moves in the international arena aimed at achieving recognition of the state of Palestine as well as an Israeli withdrawal to the 1967 borders with no political quid pro quo from the Palestinians. (Emphasis here is in the original – all other emphasis below is added.)
"The Central Committee did not condemn the acts of violence and terror being perpetrated by Palestinians...On the contrary, it characterized the foiling of terror attacks as 'executions,' chose to call the perpetrators 'heroes,' and promised to assist their families. The Palestinian leadership thereby gave full backing to the continuation of the terror wave against Israel...

"...the Central Committee fully endorsed Abbas' threat voiced during his address to the United Nations that the Palestinians will stop honoring the agreements with Israel.
"The Palestinian leadership hewed to the line of all-out confrontation with Israel. An important aspect of this approach is the legal arena." Halevy referred to legal means for "ending the occupation" and facilitating "right of return."
And then, one last item has been added:
"...the Palestinian leadership, with Abbas at the helm, denies the Jewish right to the area of the Western Wall and regards it as a sacred Islamic site that is an inseparable part of the Al-Aqsa Mosque."
This is a key element of their current attack and it is serious business.
http://jcpa.org/fatah-with-mahmoud-abbas-at-the-helm-confirms-the-confrontation-strategy-toward-israel/
~~~~~~~~~~
This, as I've been saying and will continue to say, is a time for resolute strength. And there have been some encouraging signs of that strength that we have been able to see lately.
Sadly, disturbingly, this has not been the case where Har Habayit is concerned, however.
Some weeks ago, it was announced that the number of Jews allowed up on the Mount would be limited. And more recently, two Jews were arrested for praying on the Mount.
http://www.israelnationalnews.com/News/News.aspx/204518#.VmVnupuhfIU
Netanyahu seems to bend over backward to avoid ruffling the feathers of the Jordanian-backed Wakf on the Mount. Behind the scenes there is considerable cooperation between Jordan and Israel, but it is always behind the scenes.

~~~~~~~~~~
Please, take the time to see this. Last month, Mahmoud Abbas "publicly confirmed for the first time that he turned down a peace offer in 2008 that would have provided for an independent Palestinian state containing all of the Gaza Strip, much of the West Bank (with land swaps), and a tunnel connecting the two areas."

http://www.thetower.org/2580-breaking-abbas-admits-for-the-first-time-that-he-turned-down-peace-offer-in-2008/
This is proof of what many of us have known all along: The Palestinian Arabs do not want a "two state solution," and pushing Israel to do "more" to provide incentive is foolish and counterproductive, unfair, and just plain wrong.
Save this link, share it broadly, and refer to it in letters to the editor and Internet talkbacks. People need to know.
~~~~~~~~~~
Less than two weeks ago, Prof. Norbert Lammert, president of the German Bundestag, declared the EU decision on labeling of Jewish products from Judea and Samaria "unnecessary and unwise...Germany not only didn't agree to the decision, rejected it." In fact, he said he could "understand Israel's anger."
All of this took place in the German parliament when Israeli Knesset Speaker Yuli Edelstein was in town to address the Bundestag's Foreign Affairs and Defense Committee.
http://www.jpost.com/Diaspora/German-parliament-rejects-settlement-labeling-says-understands-Israels-anger-436069
Nice words, and ultimately worthless. Mere days later, German Chancellor Angela Merkel announced support for the labeling policy.
http://www.jpost.com/Israel-News/Politics-And-Diplomacy/Merkels-government-announces-support-for-EU-labeling-of-settlement-products-436579
This is in the face of what had just been celebrated as a "special relationship" between Israel and Germany. It is particularly reprehensible coming from Germany because of the history of Nazi labeling of Jewish goods.
~~~~~~~~~~
Danny Danon, Israel's Ambassador to the UN, has just given an interview to the JPost, in which he sounds an optimistic note, in spite of what I've just written above. There is, he says, "a public UN," and a "quiet UN."
At a public level, "There are many countries whose sole mission at the UN is to bash Israel."
However, "During the day, I have many meetings with ambassadors and officials and quietly you see that there is a lot of appreciation, I would even say admiration for Israel."
http://www.jpost.com/Israel-News/Politics-And-Diplomacy/Danon-to-Post-UN-quietly-admires-Israel-but-publicly-bashes-it-437125
Credit: UN/Kim Haughton
We must hope for – and vigorously work towards - the day when that quiet admiration can be expressed in public policy. This echoes what I just wrote about cooperation between Israel and Jordan behind the scenes, does it not?
~~~~~~~~~~
This allows me to segue into a musical piece – designed to "promote tolerance and unity through music" - that has just been released as a video by the Permanent Mission of Israel to the UN:
Entitled "United Pianos," it features 11 pianists seen playing the same tune in different countries around the world - Israel, Turkey, the United States, Vietnam, the Bahamas, Germany, India, Australia, Russia, South Africa and Poland. Said Danon, "This project was created with hope to reach the day when music will replace the sound of wars and disagreements."

http://www.jpost.com/Not-Just-News/WATCH-Israeli-at-the-UN-releases-piano-music-video-to-replace-the-sound-of-wars-437137
Cute. Perhaps this will catch peoples' attention, in an "out of the box" and positive fashion. (It has a really interesting line-up, although I confess I would hope to learn more about the pianist from Israel.)
~~~~~~~~~~
© Arlene Kushner. This material is produced by Arlene Kushner, functioning as an independent journalist. Permission is granted for it to be reproduced only with proper attribution.

If it is reproduced and emphasis is added, the fact that it has been added must be noted.
http://arlenefromisrael.squarespace.com/current-postings/2015/12/14/december-14-2015-the-eighth-candle.html
Posted
on Monday, December 14, 2015 at 10:35AM
by
Arlene
|
Post a Comment
|
Email
|
Print
I would be out-and-out misrepresenting, if I said everything was great. And if I said that you wouldn't believe me anyway.
But what I do know is that we are celebrating Chanukah, which brings messages of joy, and resilience and hope. These are messages we must internalize, especially in bad times.
Credit: inspirationalstorytellers
~~~~~~~~~~
That said, I put out a request for prayers. We have been enduring terror attacks – or attempted attacks - on a daily basis. But of late, either the terrorist has been taken down before damage could be done, or the damage done has been minimal. Until yesterday, in Hevron, near the Machpelah (the Tomb of the Patriarchs), when Ginadi Kaufman was attacked by a terrorist who stabbed him in the heart, lungs, and stomach. He is in critical condition and fighting for his life.

Credit: Emil Salmon

Please, pray for him: Ginadi Chaim Notah Ben Reiah Rachel.

Ginadi is a gardener, much loved in the Hevron community, who has been responsible for beautifying the area around the Machpelah.
The terrorist, a resident of Hevron, was taken out.
~~~~~~~~~~
Before moving on, I must make a correction in my reporting – called to my attention by two readers, whom I thank:
I wrote in my last posting about immigrants in Germany who, insulted by the red cross label on supplies they were given, set fire to their tents. I had checked and located this story on other sites before running it, but I didn't do my job well enough: my guess is that these other sites simply drew from the same story I was looking at and didn't actually provide independent confirmation. At any rate, I have learned that the site is not a reliable one. There was, shall we say, a bit of embellishment in their story. And so, with apologies, I set the record straight.
However – and this is a big "however" – I am not implying that the immigrants are all peaceful and cooperative. Not at all. They tend to make demands, and to be violent. They even do set tents on fire sometimes. We see this in the following stories that are from reliable sources:
http://www.dailymail.co.uk/news/article-3302211/Chaos-Cyprus-migrants-threaten-suicide-burn-tents-clash-police-complain-treatment-arriving-British-military-base.html
http://www.bbc.com/news/world-europe-34592797
The sort of thing that angers them is not being processed and moved out as quickly as they want to be, to the places where they want to go. But most likely seeing a red cross on supplies does not, in the end, provoke tent burning.
And, I reiterate what I had indicated last time: this violent and demanding behavior is not typically the behavior of genuine refugees who are fleeing for their lives.
~~~~~~~~~~
Several of the news items I want to report on here have both good and bad aspects, enfolded. In the main, the "bad" has to do with how officials of other nations are addressing us. But the "good" – and this is a very big thing – is the way our own officials are standing strong against insults and misrepresentations and more. No rushing to appease and make these hostile officials happy.
I have a theory: It had to get really bad before our officials stopped caring what others think. To a very great extent, I measure how we are doing by how strong we are standing and not by what the world thinks of us. And by that measure, we are doing OK!
A few examples:
Austria's Vice Chancellor Reinhold Mitterlehner, who is also the Austrian Minister of Science, Research and Economy, was scheduled to arrive here two days ago for meetings with Ofir Akunis, Israeli Minister of Science, Technology and Space (pictured below), to discuss some joint projects. But then, Mitterlehner discovered that Akunis's office was in eastern Jerusalem. As it is Austrian policy never to attend Israeli events over the Green Line, Mitterlehner requested that the venue of the meeting be changed. Akunis refused. Mitterlehner cancelled.
Responded Akunis (emphasis added):
"Austria will not divide Jerusalem. With all due respect to the Austrian Minister of Science, united Jerusalem, Israel's capital for the past 3,000 years, stands above any consideration."
Noting that eastern Jerusalem is an inseparable part of Jerusalem according to Israeli law, he added that, "We will not divide Jerusalem, just as the Austrians will not divide Vienna."

http://unitedwithisrael.org/austrian-minister-cancels-trip-refuses-to-meet-israeli-counterpart-in-occupied-eastern-jerusalem/
Credit: Marc Israel Sellem

~~~~~~~~~~
Then there is Swedish Foreign Minister Margot Wallström, who said in the Swedish parliament last week that Israel was guilty of "extrajudicial executions" and applying "disproportionate" force in response to the current wave of terrorism.
Sigh...
Prime Minister Netanyahu minced no words in his response to her. Israel, he declared, gives full support to security forces and civilians, "who have the right to defend themselves."

Noting that Wallström had not called the the killing of the terrorists in San Bernardino "extrajudicial executions," he said that he had called Swedish Prime Minister Stefan Lofven on Sunday to "strongly protest [Wallström's] hypocrisy...

"There aren't two sets of morals, one for Israel and one for the rest of the world. We will continue fighting terrorism and hypocrisy." (emphasis added)
http://www.jpost.com/Israel-News/Politics-And-Diplomacy/Netanyahu-slams-Swedish-double-standard-towards-Israel-on-terrorism-436548
Wallström subsequently said she had been "misunderstood," but it is pretty much a sure thing that this backing off would not have taken place were it not for Netanyahu's strong stance.
~~~~~~~~~~
The Swedes have been consistently bad news. Prime Minister Stefan Lofven – in his attempt to defend Wallström – actually made the situation worse. He has now declared that the attacks by Palestinian Arabs here in Israel are "not terrorism," since it is not clear that they have been sanctioned by an international organization classified as terrorist.
http://www.ynetnews.com/articles/0,7340,L-4736430,00.html
~~~~~~~~~~
Then there is Secretary of State Kerry, our perpetual headache. Kerry may be one of the last persons alive who continues to pump for a "two-state solution."

Credit: AP/Gary Cameron

Speaking at the Saban Forum of the Brookings Institution in Washington DC, Kerry declared that, "Current trends are leading [toward] a one-state reality…The one-state solution is no solution at all for a secure, Jewish, democratic Israel living in peace. It is simply not a viable option."
The clear implication here is that Israel should be doing more to prevent this situation from unfolding.
Replied Netanyahu in a forthright manner (emphasis added):
"I want to make it clear—Israel will not become a bi-national state.
"For there to be peace, the other side will have to decide it wants peace. Unfortunately, that is not what we are seeing. First of all, the Palestinian Authority's incitement continues. This must stop. And I saw that the chief Palestinian negotiator (Saeb Erekat) paid a condolence visit to the family of a terrorist who tried to kill Jews. So not only did [Erekat] not condemn the attack, he expressed his condolences to [the terrorist's family], thereby giving encouragement and support for terrorist actions."
http://www.algemeiner.com/2015/12/06/netanyahu-rejects-kerry-warning-says-israel-wont-be-binational-state/#
Credit: PMO
~~~~~~~~~~
Kerry, in the course of his remarks, also referred to the possibility the PA might collapse, which he implied would be the worst thing that could happen to Israel. Apparently we are supposed to do more to bolster the PA to avoid a disastrous result:
"Without the PA security forces, [the Israel Defense Forces] could be forced to deploy tens of thousands of soldiers to the West Bank indefinitely to fill the void. Are Israelis prepared for the consequences this would have for their children and grandchildren who serve in the [IDF]?"
This is a threat, and I do not appreciate it. He should mind his own business with regard to what Israeli citizens are prepared to accept. And he should open his mind, such as it is, to a host of different scenarios that would have potential to be realized if the – ever inciting, ever corrupt - PA were to collapse.
~~~~~~~~~~
Let's take a quick look here at the PA, which we are supposed to dedicate ourselves to preserving:
Recently, the IDF demolished the homes of three members of the Hamas cell who opened fire on Eitam and Naama Henkin, killing them in front of their four children. Now, activists in Nablus (Shechem), which is PA administered, have launched a campaign called "The Campaign to Rebuild the Homes of the Free Men." A large transparent money collection box was placed in the central square of Nablus to raise money for rebuilding those homes. In one day, 115,000 shekels was raised (roughly $30,000).
http://www.timesofisrael.com/palestinians-donate-to-rebuild-homes-of-henkin-killers/
The collection was shown on Palestinian Authority TV:
screen capture: PA TV
~~~~~~~~~~
The Haifa Customs Authority has seized containers that had been sent from the United Arab Emirates and were on their way to the Palestinian Authority. According to the importer's declaration, the containers contained clothing, plastic products, and carpets. What they really contained, however, were 4,000 terrorist dolls.
Written on each doll were the words 'Jerusalem is ours' and 'Jerusalem, we are coming!' The dolls wore PA colors, and a keffiyeh. Each doll held a rock in its hand.
Credit: Haifa Customs Authority
Credit: Haifa Customs Authority
http://www.israelnationalnews.com/News/News.aspx/204575#.Vmbwp5uhfIV
Deputy Foreign Minister Tzipi Hotovely said it exactly right:
"These dolls were en route to the PA with one clear purpose: to poison the minds of small and innocent children... (emphasis added)
"The nations of the world must understand that until there is a dramatic change in the Palestinian educational system, in the very core of the Palestinian leadership, which only plants fear hate, we cannot conduct any dialogue with our neighbors."
Once again, my friends, I implore you to share this information far and wide. You can help educate people and open their eyes to the truth.
~~~~~~~~~~
For a smile and a sense of quiet pride:
Elieth of Tanzania had arrived at the Wolfson Medical Center in Holon for free life-saving treatment for her 15 month old daughter via the Save A Child's Heart foundation. While the child, Dorice, was undergoing surgery, Elieth, who was pregnant, went into early labor. In one day, she delivered a new baby daughter and received news that the surgery for the older child had been a success.
http://www.israel21c.org/surprise-baby-arrives-during-sisters-heart-surgery/
The new baby was named Laura after the housemother for the SACH families staying in Holon. Dr. Sion Houri, head of pediatric intensive care, is holding the baby in this picture.
Credit: Barak Nuna
~~~~~~~~~~
And this piece of good news that I certainly do not know how to comprehend: In spite of the terrorism and the grief and the struggle, our national deficit has dropped 46% in less than a year. We are doing something very right, and, I would suggest, are blessed from above.
http://www.algemeiner.com/2015/12/07/israels-national-deficit-drops-46-in-less-than-1-year/#

Always, always, there is good news if we seek it.

~~~~~~~~~~

I close here with this very appropriate song, "The Almighty will bless me from Jerusalem - Shalom al Yisrael":
https://www.youtube.com/watch?v=BHKwZJlUSqw
~~~~~~~~~~~
© Arlene Kushner. This material is produced by Arlene Kushner, functioning as an independent journalist. Permission is granted for it to be reproduced only with proper attribution.

If it is reproduced and emphasis is added, the fact that it has been added must be noted.
http://arlenefromisrael.squarespace.com/current-postings/2015/12/8/december-8-2015-keeping-our-eyes-on-the-flame.html
Posted
on Tuesday, December 8, 2015 at 03:06PM
by
Arlene
|
Post a Comment
|
Email
|
Print
Credit: Chabad

Tonight begins the eight-day festival of Chanukah, which has two aspects to it: The story of the miracle, when - at the time of the rededication of the Temple - enough oil for one day lasted for eight. And the historical story of the defeat by the Maccabees of Antiochus, ruler of the Syrians, who sought to Hellenize the Jews. Without their hard-won victory, we would not be here as Jews today. Their perseverance against huge odds should serve as a model for us all, and so it has been said that this victory was the greater miracle.
We have a great need for both aspects of this holiday. And a need for as much light as possible to shine upon us.
~~~~~~~~~~
Today a significant good news piece:
It has been announced that Deputy Foreign Minister Tzipi Hotovely is in the final stages of overseeing the drafting of a document that will spell out why settlement construction in the West Bank is completely legitimate and does not violate international law. This document will be translated into several languages and will be distributed to all of Israel's embassies around the world.
According to a Channel 2 report, Hotovely, who is guiding the Foreign Ministry's legal team, will be convening international legal experts to examine the document. Part of the good news here is that this is being done with the knowledge of Prime Minister Netanyahu.
http://www.algemeiner.com/2015/12/03/breaking-israel-draws-up-document-justifying-legality-of-settlements-property-claims-to-west-bank/

Credit: Marc Israel Sellem/JPost

~~~~~~~~~~
The Legal Grounds Campaign, which I co-chair with Jeff Daube, has been advocating for such a change of policy for quite some time: a return to a rights-based advocacy. We are delighted to see this change now unfolding, and to know that our efforts have been productive.
Now we need your help. To encourage Hotovely to continue to promote this significant change in political discourse, we want to let her know that she has our full support. Therefore, I ask you to take a small, but very important action:
[] Go to Tzipi Hotovely's Facebook page: https://www.facebook.com/TzipiHotovely/
[] Send her a message expressing your support for this latest initiative and encouraging her to keep taking steps to stand up for our rights.
By doing this you help ensure that Hotovely will continue to promote this stance and related policies.
~~~~~~~~~~
You can see information regarding our rights in the land on the Legal Grounds Campaign website: http://israelrights.com . See under the drop down menu of "legal rights" for a host of information.
I also urge you, if you have not yet done so, to join our Campaign. There is a pop-up form for doing so when you log on. There is no fee involved. But once we have your name and email address we can send you information on Action Alerts – such as our current Alert to write to Hotovely - and keep you informed on our very important progress.
Note as well other ways in which you can support our work: http://israelrights.com/en/action-items/
~~~~~~~~~~
The document Hotovely is working on refers to the fact that "Jewish affinity to Judea and Samaria is thousands of years old." The following good news ties directly to this position, bolstering it:

"Archaeologists in Jerusalem for the first time ever unearthed a seal impression of an Israelite or Judean king.
"The royal seal of King Hezekiah from the First Temple period was discovered at the foot of the southern wall of the Temple Mount at the Ophel excavation site, the Hebrew University of Jerusalem announced Wednesday.
"Although seal impressions bearing King Hezekiah's name have already been known from the antiquities market since the middle of the 1990s, this marks 'the first time that a seal impression of an Israelite or Judean king has ever come to light in a scientific archaeological excavation,' said Dr. Eilat Mazar, who directed the Hebrew University of Jerusalem Institute of Archaeology team on this project.
"The oval-shaped seal measures 9.7 by 8.6 mm and was imprinted on a 3-mm-thick soft bulla (inscribed clay) dating back to 727-698 BCE."
Courtesy: Eilat Mazar
http://www.algemeiner.com/2015/12/02/israeli-archaeologists-uncover-seal-bearing-name-of-judean-king-in-jerusalem-excavations/
One of the points made in connection with this discovery is that more and more archeology confirms the information provided in the Tanach, the Hebrew Bible.
~~~~~~~~~~
I had said I would return to look at the issue of refugees/immigrants that Europe is currently contending with, and so do so here briefly. Brief information is all we need to paint the picture.
See, from Steve Emerson's Investigative Project on Terrorism, a report on an Islamic State manifesto that claims highly trained sleeper agents have been sent into Europe via Turkey.
According to the manifesto: "...some of these [Syrian] refugees were undercover fighters of...the Islamic State. They were quick to take the opportunity of entering into the different countries of Europe [most probably as early as 2012]. All this was happening under the nose of the European intelligence services whose job during this time [2012] was only to prevent European Muslims from entering Syria."
The manifesto, which speaks of the rigorous training given the undercover fighters, details the Islamic State's desire to spark a Europe-wide Islamic insurgency using 'Muslim No Go Zones' as bases of operations.
"Their locations were unknown...There were small armies of the Islamic State within every country of Europe by late 2014, and the intelligence agencies didn't even know about it!...

"Once the media attention dies down, the Islamic State will tell another 'sleeper Cell' [secret Cell which has not yet activated] to do another attack..."

http://www.investigativeproject.org/5052/islamic-state-manifesto-sleeper-cells-sent-to
~~~~~~~~~~
Repeatedly, I've seen reports about how difficult the so-called refugees are. What is more, the large bulk of the "refugee" population seems to be young males, not women or children. I've been holding on to the report below, waiting for the appropriate time to run it. Now is the time.
Again and again I am reading about what difficult "refugees" these people are showing themselves to be, unlike any that refugee workers have had experience with before. They don't express gratitude, they make demands. Perhaps the most outrageous situation I've encountered is this one, which I located on several sources:
"A riot ensued [October 28] when residents of a migrant 'tent city' with a population of 7,500 [in Germany] burned down their only shelters. The migrants, who are mostly young and able-bodied men...claimed they were insulted by the labels on water bottles with the logo of Red Cross, the organization that has distributed water to their camp. Having confused the symbol of the international humanitarian group with a religious symbol of Christianity, the protesting migrants ignited the tents that the nation of Germany has given them on the verge of winter.
"The arriving firefighters braved stones, glass bottles, and other hard objects thrown at them by the angered migrants as they they attempted to put out the fires that threatened to make the attackers homeless.
"Later that evening, as the German police searched the smoldering remains of the camp for possible casualties, they discovered dead bodies of 58 female refugees, as well as 900 other unidentified females, some as young as 9, all of whom were severely beaten and raped during the riot by the protesting young males who make up the majority of the migrant camp population there." (Emphasis added)
http://thepeoplescube.com/peoples-blog/migrants-in-germany-torch-down-their-own-tent-city-t17131.html#!
~~~~~~~~~~
I had written in my last post about Hungarian Foreign Minister Péter Szijjártó, who addressed issues of the refugees when he was here last week. Hungary is opposed to open borders and is the only EU country that controls the flow of immigrants.

Identifying mass migration as a security issue because many young men among the migrants have been involved in armed conflict, he says, "The ability to protect our borders is our number one priority. If you cannot protect your borders, you cannot protect your territory and you cannot protect your citizens....

"What happened in Paris...is a strong wake-up call for European politicians. We must make serious decisions to protect our people because we are currently defenseless. We must get back the ability to control our borders. We should not be speaking about how to manage migration, but how to help these people to stay at home." (Emphasis added)
http://www.jpost.com/Israel-News/Politics-And-Diplomacy/Hungary-says-no-to-settlement-labeling-434233
This is one of the few European diplomats around with his head screwed on properly. Of course, if you factor in the likelihood of sleeper cells already in European countries, then controlling borders does not entirely solve the problem, but it's an enormous step in the right direction.
Szijjártó further made the point that, "This is not a refugee crisis. This is mass immigration." (Emphasis added)
People going from safe countries like Hungary, Croatia and Macedonia to other safe countries are not fleeing for their lives.
"This is mass migration with an unlimited supply." By his count, there are 30 million to 35 million people "who could suddenly hit the road."
~~~~~~~~~~
The terror attacks continue here in Israel, my friends. Here I want to mention one in particular:
Early on Thursday, "a 47-year-old Israeli man was moderately wounded and a soldier was lightly wounded when a Palestinian opened fire on them from a moving car near the Hizma checkpoint outside of Jerusalem...
"The terrorist, Mazen Aribah of Abu Dis, was shot dead on the scene. He was later revealed to be an officer in the Palestinian security forces."
http://www.ynetnews.com/articles/0,7340,L-4734484,00.html
Remember this when there is talk about further arming PA security forces.
~~~~~~~~~~
To additionally complicate the picture:
"Saeb Erekat, the head of the PLO's Executive Committee...paid a visit on Saturday to the family of terrorist Mazen Aribah, a Palestinian security officer who wounded two Israelis in a terror attack outside of Jerusalem...

"Aribah came from a family with a problematic history of terror attacks. His father carried out a stabbing attack in Jerusalem in 1992 and was jailed in Israel for five years. His nephew was responsible for a stabbing attack on Jaffa Street in 2002 and killed in the process.

"Erekat arrived at the family home in Abu Dis with the PA governor of Jericho and local Fatah officials from the Jericho district.
"This isn't the first time in which Fatah officials come to pay their respects to families of terrorists who committed attacks in the current wave of violence, including senior officials, but Erekat is undoubtedly the most senior official to visit the family of a terrorist, particularly one who committed a shooting attack which is considered a serious attack even among the Palestinians."
http://www.ynetnews.com/articles/0,7340,L-4735110,00.html
Charming state of affairs, is it not? Our "peace partners." Please circulate this information widely. People need to know.
~~~~~~~~~~
Let's circle around, then, back to Chanukah. Here are some interesting (mostly little-known) facts from Aish:
http://www.aish.com/h/c/mm/8-Fascinating-facts-about-Hanukkah.html
~~~~~~~~~~
And we close with an old-fashioned version of Al Hanissim
https://www.youtube.com/watch?v=CW3uU0QQwjQ
And [we thank You] for the miracles,​ for the redemption, for the mighty deeds and saving acts, wrought by You, and for the wars which You waged for our fathers in days of old, at this season.
CHANUKAH SAMEACH!

~~~~~~~~~~

© Arlene Kushner. This material is produced by Arlene Kushner, functioning as an independent journalist. Permission is granted for it to be reproduced only with proper attribution.

If it is reproduced and emphasis is added, the fact that it has been added must be noted.
http://arlenefromisrael.squarespace.com/current-postings/2015/12/6/december-6-2015-festival-of-lights.html
Posted
on Sunday, December 6, 2015 at 01:03PM
by
Arlene
|
Post a Comment
|
Email
|
Print
Good news items from Israel:

The Israeli company Ayala Water and Ecology utilizes plants to purify waste water. Its phytoremediation systems are built into landscaping at hundreds of industrial, residential, agricultural and recreational sites in Israel, India, Chile, Mexico, France, Germany, Greece, Singapore, the United States and Canada.

Explains Ayala CEO Eli Cohen: "We call it 'active landscaping.' You can treat your own sewage in the park or garden and use the purified water to irrigate. You can produce high-quality water from nature if you create the right environment of plants, gravel and soil, and special natural additives for specific problems such as heavy metals and radioactive elements. If you do it in a natural way, it can last forever."

Courtesy

http://www.israel21c.org/how-to-purify-wastewater-using-just-plants/

Cohen says interest in these systems is growing because of water shortages, and this ties in with what I wrote about last regarding Israel as a water super-power.

~~~~~~~~~~

And speaking of water:

"Jerusalem-based startup Lishtot won a place on CNBC's list of the 20 hottest startups of 2015 for its inexpensive, reusable green light/red light device that takes about two seconds to tell you if water is pure or contaminated.
"'Lishtot products identify changes in water electromagnetic properties resulting from the presence of problematic materials in drinking water. Its TeStraw is a personal water-testing device that will allow anybody, from Manhattan to Kathmandu, to check their water for drinkability,' reads the entry."
http://www.israel21c.org/cnbc-israels-lishtot-is-one-of-worlds-hottest-startups/

~~~~~~~~~~

These good news items will continue. What is more, it gave me great delight to be able to share hopeful news on a broader scale in my last posting. I truly believe that the dynamic is shifting for Israel in some very positive ways.

However, we cannot allow ourselves to adopt a "Pollyanna" mindset, and so I believe it is critically important to shift gears here and look at some of the immense problems that continue to surround us.

~~~~~~~~~~

Focus on Europe:

On November 11, the European Commission announced guidelines to its member states regarding the labeling of products that come from "settlements" in Judea and Samaria, eastern Jerusalem, and the Golan Heights - to be identified as "settlement products."

The EU claimed that this outrageous decision was purely bureaucratic and did not constitute a boycott, since potential purchasers of such products could still buy them.

This, of course, was not the case, as the very act of labeling serves to discourage purchasing; what is more, there are BDS activists who promote this move as the first step towards a full boycott. See the picture following of a demonstration in Paris two months ago.
Credit: AFP Photo/Matthieu Alexandre

~~~~~~~~~~

There is a great deal more wrong with this action, as well:

[] It selects out Israel – which it charges is an "occupier" in eastern Jerusalem, Judea and Samaria, and the Golan (a highly politicized and dubious charge) – while it takes no similar action in other instances in which occupation is clearly the prevailing condition. This is the typical double standard that is so often applied to Israel. The EU is requiring no labeling for products from Northern Cyprus (occupied by Turkey), Western Sahara (occupied by Morocco) or Catalonia (occupied by Spain).

[] While the EU claims to support negotiations per Oslo, what this set of guidelines does is make inappropriate presumptions about outcome. Even many who support a "two state solution" accept that there are blocs of Jewish communities in Judea and Samaria that would unquestionably remain under Israeli control after a "Palestinian state" were established. Key among these blocs is Gush Etzion, which has a Jewish history that extends back to before modern Israel was established. And yet the products of Jewish communities in Gush Etzion and other blocs of communities are to be labeled according to the EU guidelines, i.e., identified as "occupied" and belonging to the Palestinian Arabs.

[] Many Palestinian Arabs secure employment in Jewish industries in Judea and Samaria, and they will be hurt if business diminishes in these industries as the result of the labeling – some will lose their jobs.

http://www.ngo-monitor.org/article/ngos_the_eu_and_product_labeling_a_first_step_in_bds_against_israel

When all is said and done, this is an anti-Semitic/anti-Israel action that is reminiscent of the labeling of Jewish goods by the Nazis.

~~~~~~~~~~

A furious Netanyahu, on November 29, ordered the "suspension of diplomatic contacts with the institutions of the European Union" on the issue of the peace process, pending a "reassessment" of the situation.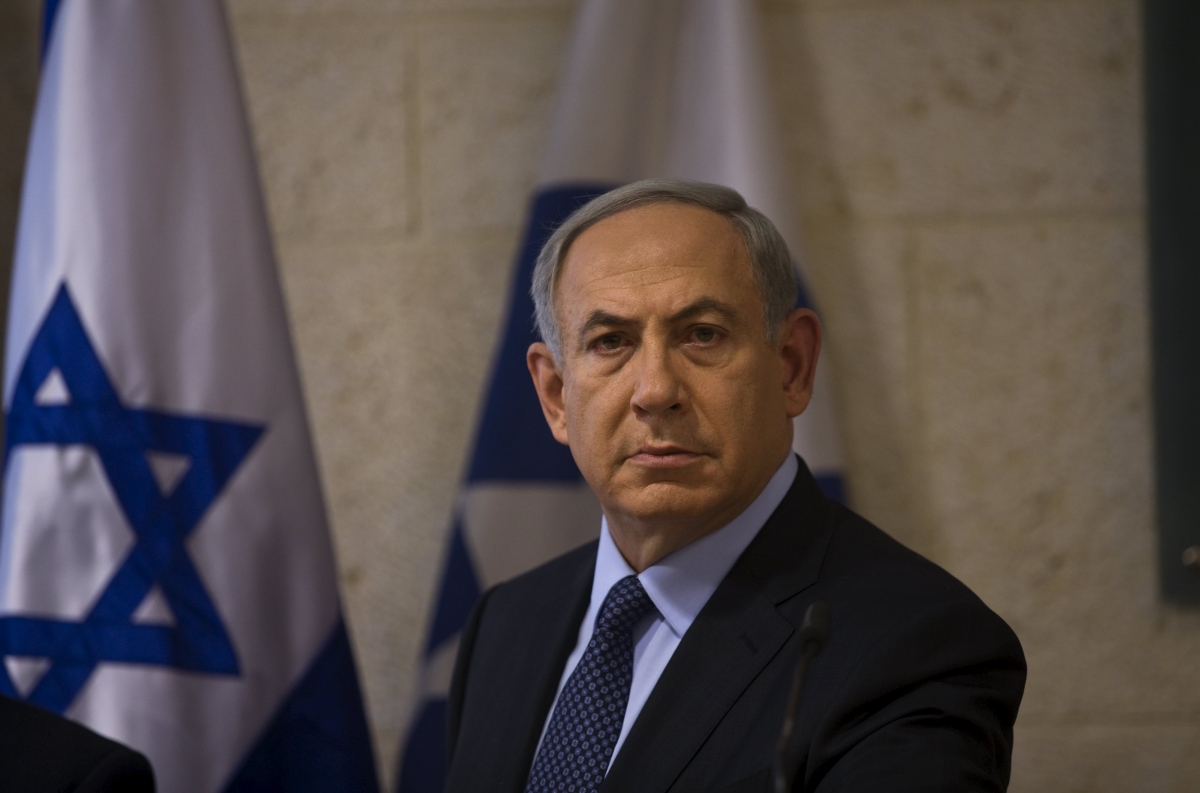 Credit: Reuters

It was made clear that this did not affect Israel's relationship with individual EU states. Said Netanyahu:

"It is unthinkable that Israel will hold discussions with EU institutions on how to move the diplomatic process forward, at the same time as it initiates steps against Israel." (Emphasis added)

Sounds pretty clear to me. However, a spokeswoman for the EU chose to spin it otherwise:

The EU, she said, would continue its work on the matter in the Quartet, with its Arab partners (what does this mean?) and with both parties.

http://www.jpost.com/Israel-News/Politics-And-Diplomacy/EU-says-continues-Mideast-peace-role-despite-Israel-move-435819

This is a defiantly illogical statement: Israel, you say you won't have any discussions with us, but we intend to continue to work with you anyway. So there!

The spokeswoman also pointed out that the EU foreign policy chief, Federica Mogherini had spoken with Netanyahu on the sidelines of the climate conference in Paris.

However, a spokesman for Netanyahu clarified that the meeting consisted of Mogherini approaching Netanyahu in the hall and shaking his hand.

What self-important fools these people are. Netanyahu, for his part, is cultivating relationships with nations outside the sphere of the EU.

~~~~~~~~~~

I must note that Hungary stands out in opposition to the EU stance on this issue as well as others. Visiting here two weeks ago, Hungarian Foreign Minister Péter Szijjártó told the Israel Council on Foreign Relations that Hungary – a member of the EU - would not be affixing labels to goods from Judea and Samaria, eastern Jerusalem and the Golan. He characterized the European Union's decision to do so as "irrational."
Credit: theapricity

http://www.jpost.com/Israel-News/Politics-And-Diplomacy/Hungary-says-no-to-settlement-labeling-434233

Bravo! I'll have more to say about Hungary in due course.

~~~~~~~~~~

And Father Gabriel Naddaf, a Greek Orthodox priest and activist for Christian Arab integration into Israeli society, spoke yesterday at a symposium of the European Parliament.

He strongly condemned the labeling:

"Labeling Israeli produce [from the settlements] is another betrayal of Christian values in Europe, and another weakening of the Christian spirit in Europe,"

Calling the decision to label "a racist, anti-Semitic decision, stupid," he clarified that:

"In the Middle East today there is only one state where Christians live in security, prosperity, where they have freedom of expression, freedom of religion and worship, where they can vote and be elected to parliament, where they have democratic rights and where their population is increasing.
"This is the Jewish state, the State of Israel, this is what we must protect, we have to protect our freedom, protect our state, our democracy which has proven itself, and protect the Holy Land, the cradle of Christianity."

http://www.jpost.com/Israel-News/Father-Gabriel-Naddaf-EU-labeling-betrayal-of-Christian-values-in-Europe-436077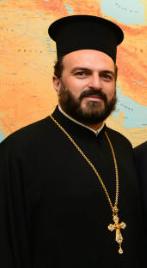 Twitter

This is a courageous and special man.

~~~~~~~~~~

With regard to Europe, the issues of over-riding importance are terrorism, and the refugees/immigrants already within its borders and those yet on their way. The two, of course, are intrinsically connected.

There had been a fair amount of enthusiasm (if that is the correct term) about France's apparent toughness with ISIS following the attack in Paris on November 13. Toughness in terms of statements made ("We are at war!"), and the massive bombing done in Syria.
Credit: elkratos

~~~~~~~~~~

But I am overwhelmingly pessimistic about France's (and more generally) Europe's chances for "defeating terrorism." Please, follow me as I track analyses step-by-step and a larger picture comes clear.

What was immediately obvious after the attack was that the French were severely ill-prepared. Yoav Limor wrote (emphasis added):
"What happened in Paris...can only be described as a resounding security failure, on intelligence, operational, and perceptual levels.
"From an intelligence standpoint, this was a multi-pronged attack involving several terrorists. They would have had to scout the venues, gather intelligence, coordinate their actions, and obtain weapons -- all steps that can be detected and thwarted.
"...A group of terrorists uses communication devices that can be tracked and therefore their plan can be foiled. If that does not happen it signals an intelligence failure, especially since the perpetrators were quite obviously radical Islamists, and it is likely some of them were familiar to law enforcement agencies in their respective countries."
http://www.israelhayom.com/site/newsletter_opinion.php?id=14339

This did not inspire confidence. Especially as there had been a two-pronged attack less than a year prior, and security/intelligence forces should have been vigilant in the extreme.

What further undermined confidence was the news, which broke after the attack, that a day before it took place Iraq intelligence had warned France of the imminence of an ISIS attack.

http://www.haaretz.com/world-news/1.686257

Were the French totally asleep at the wheel?

~~~~~~~~~~

Apparently (reasons why this was so below), and there is really no reason to believe French intelligence/security officials can get their act together sufficiently to do the momentous job that has to be done – there is too much working against them.

Dr. Manfred Gerstenfeld, long time analyst on European security issues, wrote about the major obstacles to France's success on this front in "How serious is France in the war against Muslim terror?" (emphasis added):

"...France...has to assess the battlefield. In a post-modern society this is radically different from classic warfare, as it is not limited to a geographically defined area. The battlefield includes a disparate collection of many individuals with seditious intentions. Radical Muslim ideology is widespread in France and elsewhere in Western Europe. The Islamic State variant is just one among several others.

"...instituting permanent border controls is a prerequisite in any effective fight against radicalized Muslims. Such a measure will inevitably undermine the Schengen open borders agreement, one of the major achievements of the EU.

"...It is probable that only a small percentage of the anti-democrats among the Muslims in France currently harbor terrorist intentions. However, many more are susceptible to radicalization, and therefore must be seen as potential terrorists...The real postmodern war against violent and other antidemocratic Muslims requires a master plan that goes far beyond interim measures such as the closure of radical mosques.

"This means reclaiming the lost territories in French cities and society, a move tantamount to the elimination of defined urban areas currently ruled, to all intents and purposes, by Sharia law, where French law has been marginalized. It would mean the end of 'no go zones' where the police can only enter in large numbers on an 'ad hoc' basis.

"To state explicitly that government control would have to be restored in self-contained Muslim enclaves would verge on the sacrilegious for a socialist politician in France. This is not the result of a conspiracy of silence on the part of the government and politically correct media. Such avoidance has its origins in something more insidious: a sanitation of public expression encouraged by the establishment's main actors, both social and political."

http://www.israelnationalnews.com/Articles/Article.aspx/17901#.Vl8MhZuhfIV

Credit: edjbron

~~~~~~~~~~

Gerstenfeld wrote the above article over two weeks ago. But before we close on the subject we need to read what Guy Millière wrote in a piece that just came out yesterday, "The New French Résistence":

"Several weeks have passed since Islamist attackers bloodied Paris. France's President François Hollande is describing the killers as just 'a horde of murderers' acting in the name of a 'mad cause.' He adds that 'France has no enemy.' He never uses the word 'terrorism.' He no longer says the word 'war.'
"...From the beginning, pacifism and appeasement filled the air. A German pianist came to play John Lennon's Imagine in front of the Bataclan Theater; since then, other pianists have come. On the Place de la République, people assemble every evening to sing more songs by the Beatles: All You Need Is Love; Love Me Do. Candles are lit, and banners deployed, calling for 'universal brotherhood.'
"Those invited to speak on TV about what happened allude to 'senseless acts.' They do not blame anyone...
"...In a widely circulated video, a man tries to reassure his child. 'They have guns,' he mutters, 'but we have flowers.'
"Heart-shaped stickers are posted on mosques. Words such as 'We love you' and 'We share your pain' are written on the hearts.
"A man who lost his wife in the Bataclan massacre said on a talk show that he would live in the future as he did before; that he had no hatred at all against the murderers, just compassion...
"If some French think otherwise, they are silent.
"...Almost no one mentions radical Islam. Those who do, prefer the word 'jihadism,' and rush to emphasize that 'jihadism' is 'not related to Islam.'
"Hollande, when he still spoke of war, said that France had 'an enemy.' He avoided the word 'Islamic,' instead referring to the Islamic State by its Arabic acronym, 'Daesh'...
"He knew that 'Daesh' could not be defeated without an American intervention that would not take place...
"He also seems to know that the main enemy of France is not in Syria or Iraq, but inside the country: France already finds herself defeated...
"Over 750 no-go zones -- autonomous areas ruled by radical imams and Muslim gangs -- exist in France.
"Radical imams and Muslim gangs also control most of France's prisons...
"More than 1000 French Muslims have left France to fight for the Islamic State. At least 400 have returned without being stopped or vetted at a border...
"More than 10,000 French Muslims are classified as extremely dangerous by the police and are linked to 'jihadist activities.' They are registered in what the French government calls 'S files,' but there is no way to monitor their whereabouts. Placing them all in detention centers would involve a complete break with what is left of the rule of law in France.
"All of the French Muslims who participated in the November 13 attacks were registered in 'S files,' but that did not change anything. They were free to act, and they did..."
http://www.gatestoneinstitute.org/6994/new-french-resistance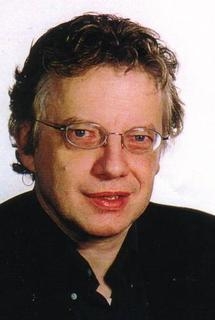 Credit: Gatestone
~~~~~~~~~~
So here we have it.
The breadth and depth of this suicidal, politically correct, left wing perversity makes the head spin.
We will look at the issue of refugees/immigrants another day.
~~~~~~~~~~
But here's an upbeat complexity for ending this post. I have been writing about Putin's positive predisposition to Israel these days. This is a 2011 video of a performance of Hebrew music on a Russian stage – apparently not a rarity in Russia. The performers' Hebrew is Russian accented, but Hebrew they sing. Are they Jewish? Have no idea – but they are entertainers and there is no reason to think so. (Although it certainly seems that members of the audience who sing along must be.) Do the entertainers know what they are saying when they refer to Jewish themes? No clue. But I thought it lively fun. Hope you agree.
https://www.youtube.com/watch?v=Mk1BKJSqxOo
~~~~~~~~~~
© Arlene Kushner. This material is produced by Arlene Kushner, functioning as an independent journalist. Permission is granted for it to be reproduced only with proper attribution.

If it is reproduced and emphasis is added, the fact that it has been added must be noted.
http://arlenefromisrael.squarespace.com/current-postings/2015/12/3/december-3-2015-confronting-complexities.html
Posted
on Thursday, December 3, 2015 at 09:48AM
by
Arlene
|
Post a Comment
|
Email
|
Print
Last night, here in Jerusalem, I attended a performance of Dames of the Dance of the Gush Katif Bride Project.

Reproduced with permission

Twelve amateur women's dance groups from different studios performed before an all-woman audience. To a one, these dancers projected a sense of joy.

The theme of the evening was unity (achdut), and that message was clearly delivered in introductory remarks: We may be different in a host of ways – young and not so young, native Israelis and newcomers, those of Ashkenazi, Sephardi and Mizrachi traditions. Be we are one. We are there for each other, and care for each other.

~~~~~~~~~~

A word of explanation: In August 2005, the expulsion (euphemistically referred to as a "disengagement") from Gush Katif in Gaza took place. Not one of Israel's proudest moments, it caused serious trauma to the people who had lived in the communities of Gush Katif and found themselves dislocated and in many cases jobless. Perhaps hardest hit were the idealistic young people.

Within six months, a committee had formed to lend assistance – both material and emotional - to young couples who had come out of Gush Katif and were planning to marry. In the ten years since, 1,250 young couples have received this assistance. They are given linens, small appliances and other goods to help them on their way. And in addition are provided with encouragement. As it was explained last night: "We want them to know they are cared about and not alone."

If there is a guiding spirit to this activity, it is Sharon Katz, who last night seemed to be everywhere, forever smiling. Sharon founded Dames of the Dance in Efrat, Gush Etzion.
Credit: JPost

~~~~~~~~~~

And so, I walked out of the Jerusalem Theater last night rejoicing in the specialness of who we are, as modeled by these wonderful women. The sense of unity, of coming together when things are difficult is all important. It happens here in Israel again and again. What is more the group's response to pain has been positive. They have sought a way to make things better: To do it by contributing to the building of new Jewish homes, a quintessentially Jewish value. And to utilize song, and dance and a spirit of hope in the process.

What made it all the more amazing is the fact that this took place while the nation is in the throes of terrorism, which does not stop.

~~~~~~~~~~

Carrying through with a theme of hope, I want to pick up on signs that times indeed are changing, and sometimes for the better.

MEMRI has just released a translation of an article that appeared in the Kuwaiti government daily, Al Anba. Wrote journalist Saleh Al-Shayeji, "Israel is not our enemy." MEMRI's summary:

"Al-Shayeji called on the Arab countries to abandon 'the delusion of the single [Arab] nation' and pursue their own individual interests. As part of this, he said, they must stop seeing Israel as an enemy just because of its conflict with the Palestinians. He wondered why Kuwait sees Israel as an enemy even though Israel never invaded or fought it, while it sees Iraq – which did invade and occupy it – as an ally and a sister-state."

http://www.memri.org/report/en/0/0/0/0/0/0/8877.htm

Credit: twitter
~~~~~~~~~~
"Israel's Leviathan offshore natural gas field is expected to supply the Egyptian company Dolphinus Holdings with up to 4 billion cubic meters (141 million cubic feet) of gas per year for 10 to 15 years, according to a preliminary deal announced last week.
"'We've worked with Dolphinus before and we expect to reach a final agreement quickly," Yossi Abu, chief executive of the Israeli company Delek Drilling, told Reuters.'"
http://www.algemeiner.com/2015/11/30/israel-to-supply-egypt-with-natural-gas-for-next-decade-and-beyond/

~~~~~~~~~~

This sort of economic cooperation is positive, as, I believe, is this:

"Israel and Jordan are moving ahead with a plan to build a water-carrying canal from the Red Sea to the Dead Sea, which will rehabilitate the shrinking Dead Sea and supply drinking water to Israelis, Jordanians and Palestinians.

Interior Minister Silvan Shalom and Jordanian Water Minister Hazim Nasser on Monday announced the release of the $800 million tender, which will be formally published Tuesday. The two nations, which made peace in 1994, are seeking a company to construct the canal and operate it for 25 years.
"'Today we took an additional historic step to save the Dead Sea," said Shalom...'"
http://www.timesofisrael.com/israel-jordan-unveil-800m-joint-plan-for-red-dead-canal/
In this instance, we are looking not only at cooperation with an Arab neighbor, but, as Shalom pointed out, moving to save the irreplaceable Dead Sea. To see how its waters are receding is painful indeed.
Credit: Oren Nahshon/Flash 90
~~~~~~~~~~
I'm not sure that the growing cooperation between Russian and Israel is any less surprising or less indicative of a changing time than our cooperation with Arab neighbors. It might, in fact, be a good deal more so. I have written about this before, and will continue to do so. I always have a "who would have thunk it?" response to what is going on.
Right now there is a UN conference on climate change going on outside of Paris. Yesterday, Prime Minister Netanyahu and Russian President Putin, both present at the conference, met on its sidelines.
screen capture Youtube
Following that meeting, Netanyahu said:
"I just had an important talk with Russian President Vladimir Putin. We agreed to deepen the coordination between us in order to prevent mishaps and to do so on a broad basis.
"I think that every citizen of Israel understands today, in light of recent events on the Turkish border, the great importance of my trip to Moscow and these ongoing contacts with the Russian president."
http://www.timesofisrael.com/israeli-russian-officials-to-meet-for-talks-on-continued-syria-coordination/
Yesterday, Putin expressed satisfaction with the meetings with Netanyahu, and even acknowledged that the mechanism for avoiding unintended clashes had been proposed by Netanyahu. He extended good wishes ahead of the "very bright" Jewish holiday of Chanukah, which "symbolizes the triumph of light over dark." And he expressed hope that the spirit of the holiday would extend to "international affairs."
Today Israeli and Russian military officials were scheduled to meet to deepen the cooperation.
~~~~~~~~~~
Signs that that matters are going well with the Israeli-Russian coordination are clear: Ya'alon has let it be known that, in the process of operations in Syria, Russian pilots had breached Israeli airspace but without incident because of the close security coordination.
~~~~~~~~~~
On the other side...
Lebanon's Al Mustaqbal television station reported Sunday that the night before the Israel Air Force had struck a weapons convoy and munitions storage facilities in the Qalamoun region near Syria's border. Reportedly, the storage facilities held long range surface-to-surface missiles that had been transferred by Syria.
Apparently this was the third time the IAF had hit in the region in a week, without a peep from Russia.
~~~~~~~~~~
Putin is hardly the only one that Netanyahu has met with at the sidelines of the climate conference, although that meeting attracted the most attention. There was, for example, Indian Prime Minister Narendra Modi.
Netanyahu, speaking to Israeli journalists, explained (emphasis added):
"Israel's standing in the word is very firm.
"People are looking to get close to us. They understand that Israel is a big regional power, and also a world power in cyber technology and there is hardly anyone who didn't talk to me about that. They also understand that we can help in the war against terrorism and radical Islam."

http://www.jpost.com/Israel-News/Politics-And-Diplomacy/Netanyahu-calls-for-friendly-countries-to-change-their-voting-pattern-on-Israel-435891
Our prime minister is not inventing this. We ARE a world leader in cyber technology and a world expert in terrorism. If the nations of the world are sufficiently unsettled (read: terrified) by the current situation that they will now come to us for guidance and intelligence, this is very much to the good indeed. The dynamics may shift of necessity. Netanyahu said that leaders from around the world – including Arab states – approached him to talk about counter-terrorism and technological issues.
What Netanyahu says he now expects is that nations (which went unnamed) who are seeking cooperation with Israel will change their voting patterns in the UN and other international forums. It doesn't work, that they should expect help from us, and vote against us at every turn.
"You will hear this [demand] more and more – this is our natural expectation."

~~~~~~~~~~

I read in the news today that the municipal police of Paris are using an Israel-made surveillance balloon to help guard the climate change summit.

http://www.jpost.com/Breaking-News/Israeli-surveillance-balloon-guarding-Paris-climate-summit-435905

Case in point.

~~~~~~~~~~

You might also want to see this article about Seth M. Siegel, author of "Let There Be Water: Israel's Solution for a Water-Starved World."

Siegel has been on a book tour and has been "dumbstruck" by what he is finding:

"'People are excited by the message of the book — that there is a solution for the coming global water crisis — and they come up to me afterward, I don't mean one or two, but significant numbers of people. They tell me they want to come visit Israel and learn from Israel.' (emphasis added)
"What they want to learn, explains Siegel, is how a country that is 60 percent desert and whose population increased tenfold since 1948 not only has enough water for itself, but in fact has a surplus..."
He hopes that Israel's "world class water practices" will have a ripple effect on peace.
http://www.timesofisrael.com/how-israel-became-a-water-superpower/
~~~~~~~~~~
Lest I give the false impression that everything is wonderful:

[] Defense Minister Ya'alon yesterday told the Knesset Foreign Affairs and Defense Committee: "We don't see any changes in the wave of terrorism; it is mostly attacks by individuals. The wave of terrorism is not dwindling or being curbed."

The IDF is doing what is can, he says, but is also prepared for an escalation.

http://www.jpost.com/Arab-Israeli-Conflict/Israel-sees-no-sign-that-terror-wave-subsiding-IDF-prepared-for-escalation-435807

Seems to me, someone had better come up with some more creative ideas. (Please, do not send me any more suggestions. Neither Netanyahu nor Ya'alon is consulting me at present.)

~~~~~~~~~~

[] Three Arabs from eastern Jerusalem have been sentenced for conspiring to carry out shooting and kidnapping attacks against Jews on the Temple Mount.

http://www.jpost.com/Arab-Israeli-Conflict/Court-sentences-3-terrorists-to-13-years-in-jail-for-planning-to-kill-Jews-praying-on-Temple-Mount-435835

~~~~~~~~~~
Early this morning, once again, there was a stabbing at the Gush Etzion junction in which one person was injured. Another Israeli was lightly wounded in a knife attack in a north Jerusalem neighborhood.
And on it goes...
On Sunday, Hisorai Taplaya, a caretaker from Nepal who has resided as a foreign worker in Israel for the past seven years was wounded in a terror attack in Jerusalem.
Screenshot
Some three hours before this attack, a Border Police officer was stabbed.
~~~~~~~~~~
I will return to a number of other issues less than pleasant (including with regard to the EU) in coming posts.
~~~~~~~~~~
© Arlene Kushner. This material is produced by Arlene Kushner, functioning as an independent journalist. Permission is granted for it to be reproduced only with proper attribution.

If it is reproduced and emphasis is added, the fact that it has been added must be noted.
http://arlenefromisrael.squarespace.com/current-postings/2015/12/1/december-1-2015-rising-up-in-strength.html
Posted
on Tuesday, December 1, 2015 at 11:42AM
by
Arlene
|
Post a Comment
|
Email
|
Print
We begin today with an opinion piece from the Friday JPost magazine section, written – in 2010 - by Rabbi Nathan Lopes Cardozo, "Israel: The blessing of insecurity" (emphasis added):

"Throughout the centuries, historians, philosophers and anthropologists have struggled with the concept called 'Israel'...

"It was clear that Israel did not conform to any framework. It resisted historical concepts and generalities. Its uniqueness thwarted definition, since that implies arrangement in categories. Anything that flies in the face of categorization is alarming and disturbing. [After the Bar Kochba rebellion was crushed by the Romans and the general Julius Severus...forced the Jews out of their country]...the Jew was hurled into the abyss of the world's nations and confronted with a new condition – ongoing insecurity – which continues to this day. While mankind has always faced moments of uncertainty, the Jews have been denied even the smallest share of the dubious security that others possess. Aware of it or not, Jews have always lived on ground that could, at any moment, give way beneath their feet.

"In 1948 Israel once again became a country. But not only a country. All of its other dimensions...continued to exist...

"Throughout its short history, the State of Israel has experienced the most puzzling events modern man has ever seen. After an exile of nearly 2,000 years, during which the old Israel survived against all historical odds, Jews returned to their homeland. There they found themselves surrounded by a massive Arab population incapable of making peace with the idea that this small, mysterious nation lives among them. After having survived a Holocaust, in which six million of its members perished, the Jewish nation was not permitted to live a life of tranquility on its tiny piece of land.

"...From the onset, Israel was forced to battle its enemies on all fronts. It was attacked and then condemned for defending its population and fighting for its very existence. Over the years, it has has had to endure the international community's policy of double standards. When it calls for peace it is condemned for provoking war. When it tries, as no other nation does, to avoid hurting citizens of countries that declare war on it, it is accused of being more brutal than nations that commit atrocities against millions of people.

~~~~~~~~~~

"Simultaneously, against all logic, this nation builds it country as no other has done, while fighting war after war...While bombs and katyushas attack its cities, and calls for its total destruction are heard in many parts of the world, Israel continues to increase its population, generate unprecedented technology and create a stronger and more stable economy. But the more it succeeds, the more its enemies become frustrated and annoyed and the more dubious Israel's security becomes. The more some nations aspire to destroy it, the more the world is forced to deal with this tiny state and its survival capacity...

~~~~~~~~~~

"We have only one way to comprehend the positive meaning of this otherwise apparently negative anomaly: faith. From any other viewpoint, the failure of Jews to fit into a category would be intolerable, a meaningless absurdity. We must understand that our inability to conform to any framework is our living avowal of Israel's uniqueness. Israel's very existence is the manifestation of divine intervention in history to which it must attest. In Israel, history and revelation are one; only there do they coincide. While other nations exist as nations, the people of Israel exist as a reminder of God's involvement in world history, even if it pays a heavy price. Only through Israel is humanity touched by the divine....

"All of this proves that Jews have a destiny and mission different from other nations. We are an eternal people with a timeless message; our history is one of radical otherness.

"The realization of this has become modern Israel's great challenge...

"It leaders must realize that any attempt to 'normalize' the State of Israel will threaten its very existence...

"Our biblical prophets warned against such false notions of security. They predicted that Israel would perish if it insisted on existing only as a political structure. Yet it can survive – and this is the paradox of Israel's reality – as long as it insists on its vocation of uniqueness.

"Israel is summoned to remind the world of God's existence, not only concerning religion but as a historical reality. There is no security for Israel unless it is secure in its own destiny. We must shoulder the burden of our own singularity, which means nothing less than fulfilling our role as God's witness. We must draw strength from this phenomenon...Once Israel recognizes its uniqueness, it will, paradoxically, enjoy security and be victorious."

http://www.jpost.com/Opinion/Israel-The-blessing-of-insecurity-435464
Credit: JPost

~~~~~~~~~~

I offer no comment here on this profound perspective, because I do not believe any is needed. But I do wish it to serve as backdrop for the next part of this posting, which, indeed, addresses issues of insecurity, specifically with regard to how the Israeli government is responding to the terrorism.

A good number of readers have written to ask questions concerning this response: Why is more not being done, etc. Briefly here I would say that a great deal is being done. While it likely even more might be, it is also the case that there is not one magic bullet for handling this. More on this below, but it would not, for example, be a good idea to do a targeted assassination of Abbas, his horrendous incitement notwithstanding.

Among actions being taken or seriously contemplated during this past week:

[] Operations involving thousands of soldiers are underway in the Hevron area – this includes administrative detention for those activists with Hamas affiliation.

[] Increased checking of Palestinian Arab cars on shared routes.

[] Work permits of close family members will be revoked and there is seriously thought being given to expulsion of family members.

http://www.ynetnews.com/articles/0,7340,L-4730227,00.html

~~~~~~~~~~

There are many soldiers stationed at the Gush Etzion junction.
Credit: Times of Israel

And I have been advised that some special crack shot troops have been brought in.

~~~~~~~~~~

A bill is under way – but has not yet passed - in the Knesset that would permit the imprisonment of terrorists who are minors. That so many are has generated a serious problem.

Juvenile offenders of 12 or more would be sentenced to a youth facility until age of 14, when they would be transferred to prison. Prison sentences could also be imposed on children under 14 if they are convicted of murder, attempted murder or manslaughter,

http://www.timesofisrael.com/knesset-advances-bill-enabling-imprisonment-of-terrorist-minors/

Additional checkpoints have been set up surrounding Hebron, Hawara and Nablus, as well as around villages adjacent to the Etzion bloc.
Credit: Times of Israel

http://www.timesofisrael.com/more-checkpoints-troops-arrests-west-bank-crackdown-gathers-steam/

Arab workers have been banned from Gush Etzion – or will be shortly. There are other municipalities which have done this.

http://www.jpost.com/Arab-Israeli-Conflict/Israeli-women-killed-after-day-of-three-separate-West-Bank-terror-attacks-435013

~~~~~~~~~~

Late last week, a report broke of a recommendation coming from the IDF of certain "positive gestures" that should be taken with regard to the PA, in order to ease matters.

One was increase in the number of work permits, so that Arabs in PA areas felt their situation was better. Not only NOT a good idea because right now the move is to limit movement of Arabs in to Israel, but also because it would constitute a reward for terrorism. Also reportedly proposed was release of some prisoners.

But worst of all: It was suggested weapons, ammunition and armored vehicles be provided to the PA so that it could help combat the terrorists.

This, my friends, is the stuff of nightmares. It should be noted that the PA security forces have in the past, more than once, turned their guns (provided by the US so they could fight terrorism) on us.

~~~~~~~~~~

At any rate, I am here to tell you that none of this is going to happen.

First, it was one IDF officer who spoke out – severely out of turn, actually: GOC Central Command Maj. Gen. Roni Numa.
Credit: JPost

While, of course, there is no guarantee that there are no other officers with similar opinions, he was not speaking for the security forces more broadly – which is the impression that had been lent when Haaretz originally ran with the story.

It was MK Bezalel Smotrich (Bayit Yehudi – pictured below) who revealed the identity of the "anonymous source." Numa was apparently reprimanded both by Defense Minister Ya'alon and by the Prime Minister.

http://www.jewishpress.com/news/meet-the-anonymous-idf-source-for-left-leaning-news-maj-gen-roni-numa/2015/11/26/
Credit: bholword

~~~~~~~~~~

Netanyahu has made it clear that there will not be any weapons or other gestures to the PA. The political echelon in the country, which has the final word, is not at all in favor of any such suggestions. In fact, reports are that top government officials responded with anger.

http://www.israelhayom.com/site/newsletter_article.php?id=29973

~~~~~~~~~~

It is with a sense of déjà vu, then, that I report that late last week reports surfaced of intent by the Civil Administration to turn over land in area C to the PA, as a goodwill gesture. The area spoken of was 10,000 dunams (2,500 acres).

Today, speaking to his Likud faction, Netanyahu said (in a statement relayed to the press by an official at the PMO):

"not 40,000 square meters, not 10,000 meters and not a single meter."

http://www.timesofisrael.com/netanyahu-denies-plan-to-transfer-2500-acres-to-palestinians/

~~~~~~~~~~

What is important in a situation such as this, is that Netanyahu has right-wing MKs in his coalition – in his own party and in Bayit Hayehudi – who work to keep him "on track." With all of the grief we endure, it is my observation that over time the government of Israel is moving to the right.

And I would say the same about the top echelon of the IDF. While we have those such as General Numa, I am delighted that increasingly up and coming officers come out of the Dati Leumi (religious nationalist) world.

~~~~~~~~~~

A couple of other notes here:

Just today, Defense Minister Ya'alon responded to criticism from MK Lieberman and others that there should be an increased IDF operation in Judea and Samaria. Part of his response is absolutely on the mark, and merits attention:

As part of Oslo agreements, major cities – area A - had been turned over to PA control. But in 2002, with the second intifada, the IDF went back into those cities in Operation Defensive Shield to clean out terrorist cells. And "we haven't stopped doing so...Such operations take place dozens of times a day."

http://www.timesofisrael.com/no-need-for-west-bank-invasion-assassinations-says-yaalon/

Important to understand that this is going on and on what a significant scale. It is part of what makes the notion of giving the PA any sort of sovereignty a ludicrous idea from a purely security perspective.

Explained Ya'alon, "If there's information about a terrorist in some place, we just go in and arrest him, even in the heart of Area A, in the refugee camp of Jenin or the Qasbah in Nablus. This time we don't need another Operation Defensive Shield...There's no need for divisions. An undercover unit goes in, carries out the arrest and leaves."

~~~~~~~~~~

Sadly, my friends, I report that the terrorism has not come to an end. Today alone there were two stabbing attacks in Jerusalem within three hours.

http://www.ynetnews.com/articles/0,7340,L-4732243,00.html

~~~~~~~~~~

But I end on a joyous note. I had written already about the invitation extended to the people of Israel by Sarah Litman and Ariel Biegel, following the terrorist murder of her father and brother. On the day they were supposed to be wed, Sarah was sitting shiva. But, she announced, the wedding would delayed only days, and would be held at the Binyanei Hauma – Jerusalem Convention Center – to accommodate everyone.

'Do not rejoice over me, my enemy, for I have fallen but I have gotten up,' read the announcement. Oh! how they did get up.

The wedding was last Thursday evening. Some thousand guests were invited, and the chupah (the wedding ceremony) was enormously emotional. Later in the evening, the doors were opened to the thousands – who knows, very likely tens of thousands – waiting outside to celebrate with the couple. There were so many people that finally the doors were closed and some remained dancing outside. (The couple did come out to see them.)

~~~~~~~~~~

Here you see Sarah and Ariel:


Here, a beautiful Sarah being celebrated:

https://www.youtube.com/watch?v=xqT_gD3jq4A&index=17&list=PL1lDqeen2dMh_46afJon4SFVX8gzJx8T3

And here just some of those rejoicing outside:

http://www.israelnationalnews.com/News/News.aspx/204023#.Vls7l5uhfIV

~~~~~~~~~~

What a special people are we!

~~~~~~~~~~

© Arlene Kushner. This material is produced by Arlene Kushner, functioning as an independent journalist. Permission is granted for it to be reproduced only with proper attribution.

If it is reproduced and emphasis is added, the fact that it has been added must be noted.
Posted
on Monday, November 30, 2015 at 02:16AM
by
Arlene
|
Post a Comment
|
Email
|
Print
I'm so grateful to have some good things to write about, in the face of daily anguish. Several good things, as a matter of fact – ways in which innovative Israel helps and reaches out.

Credit: Shutterstock

That strange red creature on the leaf is a Phytoseiulus persimilis, the most effective predator of the red spider mite, which attacks peppers, tomatoes, potatoes, beans, corn, cucumber, melon, strawberries, eggplant and ornamental flowers such as roses.

This particular P. persimilis comes from BioBee Biological Systems at Kibbutz Sde Eliyahu in northern Israel, which has become a leader in developing natural solutions to agricultural problems. Its biological based products are used in over 50 nations around the world. Over the next year, for example, BioBee will be shipping over 600 million specially bred P. Persimilis to farmers in Colombia, allowing them to reduce use of chemical pesticides by a whopping 80%. It causes no harm to the plants.

http://www.israel21c.org/colombian-farmers-welcome-israeli-bugs-for-pest-control/

~~~~~~~~~~
"HARBO Technologies is an Israeli company with an innovative cleanup product that could save companies billions of dollars and save our environment, too.
"The company has created a lightweight, easily deployed floating barrier – known as a containment boom — that can prevent disastrous consequences of marine oil spills within minutes of leak detection."
http://www.israel21c.org/a-slick-solution-to-spilled-oil-on-our-seas/
Credit: HARBO Technologies
~~~~~~~~~~

"When a broken pelvis put Israeli farmer and inventor Gilad Woolf into a wheelchair for a few weeks, the bumpy ride wreaked havoc on his back, and he determined to improve wheelchair design with a suspension system to absorb shock.
"After his initial idea – a hydraulic air cushion in the seat, like those in tractors – proved unsuccessful, he made the audacious decision to reinvent the wheel.
"The result of his efforts, with encouragement and financing from Israel's RAD BioMed Accelerator and a team of experts, is called SoftWheel."
http://www.israel21c.org/leave-it-to-israelis-to-reinvent-the-wheel/

And now:

"Wheelchair-bound US army veterans will be among the first users of the revolutionary Acrobat Wheel created by Israeli company SoftWheel to increase their mobility significantly."

http://www.israel21c.org/us-vets-wheelchairs-will-roll-on-israeli-tech/

Credit: Israeli 21C

~~~~~~~~~~

All the above, which are only examples, are the result of Israeli ingenuity, and all benefit the larger world.

It's so important for us to be mindful of these achievements. But today it takes effort and focus. For what is on everyone's mind is the specter of who might be killed next, or injured, in a knifing, or a shooting, or a car-ramming. That, of course, is what the terrorists want – that we should be consumed with their evil.

Since last I wrote, there have been additional attacks. On Sunday afternoon, Hadar Buchris, 21, was stabbed to death at the Gush Etzion junction. Her assailant was shot dead at the scene by security.

Credit: Facebook

Hadar, recently returned from a trip to India, was studying at a seminary. Rabbis couldn't praise her enough at her funeral.

http://www.jpost.com/Arab-Israeli-Conflict/Israeli-seriously-wounded-in-West-Bank-terror-stabbing-434942

~~~~~~~~~~

Earlier that same day, a Palestinian Arab cab driver rammed into the car of an Israeli on route 1, outside of Ma'aleh Adumim, east of Jerusalem.

At first it appeared to be a traffic accident. But then, when the Israeli driver got out of his car, the Arab came at him with an eight-inch knife. A passenger in the Israeli car shot him dead.

Oh, and before that on Sunday, there was an attempted stabbing at the bus stop near the Hawara checkpoint in Samaria. A bystander ran the assailant over and police then shot him.

~~~~~~~~~~

Yesterday, a soldier, Ziv Mizrahi, was killed in an attack at a gas station on route 434. You know how old he was? Eighteen. A member of Nitzan Battalion of the Combat Intelligence Corps.

His funeral at the military cemetery on Har Herzl was attended by thousands.

Cried his mother, "How beautiful you were on the day you were born...I don't want to be here."

His father related how he saved his superior officer: "He shot the terrorists with a knife in his heart. That's Ziv, a hero of Israel."

Credit: Hadash Paruch/Flash 90

http://www.timesofisrael.com/thousands-attend-funeral-of-soldier-killed-in-west-bank-stabbing/

Ziv's uncle, Alon Mizrahi, died in a terror attack in 203: he was a security guard at the Café Hillel in Jerusalem, and lost his life trying to prevent the bomber from entering the premises.

http://www.timesofisrael.com/stabbing-victim-ziv-mizrahi-was-nephew-of-heroic-cafe-hillel-security-guard/

~~~~~~~~~~

And this morning, an Arab rammed his car into a crowd of Israelis at the Tapuah Junction, in Samaria. There were four injured, none seriously, including two IDF officers and a policeman.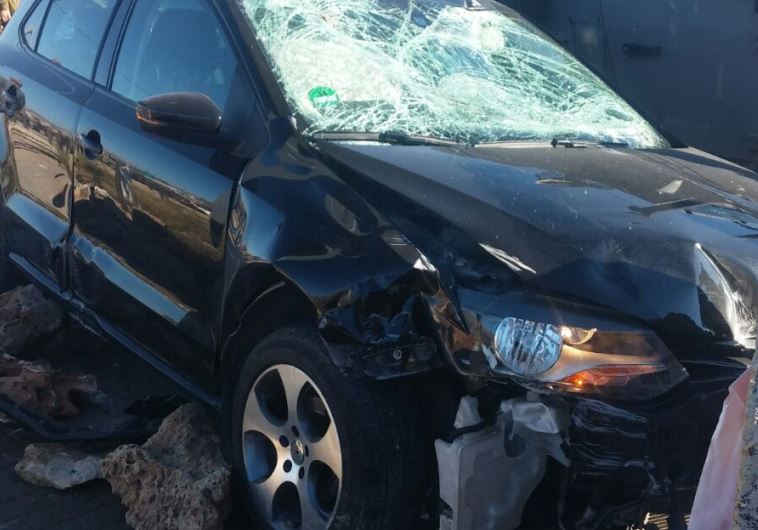 Credit: Jpost

http://www.jpost.com/Arab-Israeli-Conflict/Initial-report-Suspected-ramming-attack-at-Tapuach-Junction-in-West-Bank-435154

~~~~~~~~~~

So we are living a nightmare, my friends. A nightmare that must come to an end. But, oh, how strong we are. Never mind, that the terrorists have succeed in having us think of them. We go about our business, strong in the faith that this will come to an end.

"They won't break us," declared Ziv Mizrahi's father today.

~~~~~~~~~~~

But listen, my friends, Kerry was here today.
Credit: Telegraph

In remarks before meeting with Netanyahu, he expressed his "complete condemnation for any act of terror that takes innocent lives and disrupts the day-to-day life of a nation."

OK...

And then he declared that Israel had both a right and an obligation to defend itself against terrorism.

http://www.jpost.com/Israel-News/Politics-And-Diplomacy/Kerry-calls-Palestinian-attacks-terrorism-that-must-be-condemned-435167

Wow. What a relief. We have permission. Can you imagine his going to any other nation in the world to provide assurances that it's OK for that nation to defend itself against terror?

And think about how awful it had to get before he modified his standard, "both sides need to take steps to calm down" line.

~~~~~~~~~~

I will be very brief in my comments about Kerry's meeting with Netanyahu today, because to the best of my knowledge nothing happened. The secretary of state ostensibly came to convince our prime minister to take some steps in Judea and Samaria that would ease the situation and reduce the threat of terrorism.

His approach was predicated on faulty thinking to begin with. We aren't being knifed because the Palestinian Arabs have no hope and endure such deplorable conditions. It is because of the most incredibly ugly incitement – which I hope I will address again, very soon. And which Netanyahu did address today.

But he also came having misread the public mood in Israel by a great deal. The notion of giving the Palestinian Arabs anything right now – which would constitute a reward for terror – would go over like a lead balloon.

Reports were that Netanyahu told Kerry that the only way he might sell concessions to the Security Cabinet was if Kerry first made a statement about our right to build in the settlement blocs. Uh huh... Any moment now, Kerry might make such a statement. But today sure wasn't the day, and Netanyahu knew this as he made his demand, which we might see as rhetorical. In the end, Netanyahu told Kerry there would be no official construction freeze in Judea and Samaria under his watch ("official" – unofficially construction is already almost at a halt, please note).

Boy, is Kerry clueless. Consider the irony: Netanyahu telling Kerry that he needs to acknowledge our right to build in the major settlement blocs in Judea and Samaria, while Kerry hoped to get Netanyahu to stop all building.

In point of fact, however, Netanyahu's reference to our right to build carries significance in a variety of other contexts. Meanwhile, Netanyahu said even economic programs would be on hold until the terror stopped.

http://www.israelnationalnews.com/News/News.aspx/203880#.VlSXuZuhfIU

~~~~~~~~~~

Because this posting is long, I want to return to discuss what steps Israel is taking in an attempt to quell the terror - where they involve increased stringency, and where this is not the case.

~~~~~~~~~~

Here I want to address an issue that makes the heart heavy: When last I wrote, I celebrated Pollard's release from prison on parole, as imperfect as it was. Of course it is still far far better that he should be out, and with his wife, than in prison. But the more I learn about the irrational, grossly restrictive terms of that parole, the more I realize how purely evil they are, how vindictive, how breathtakingly unjust. For the justice department has admitted he presents no risk. The bastards (forgive the lapse in my professionalism) simply do not want him to live. And that goes to the very top in the US.

Pollard has some very devoted lawyers dealing with this situation. Hopefully they can effect changes of significance.


Credit: Reuters

~~~~~~~~~~

Ending with Nomi Shemer's classic "al kol eleh," over all of these: Dear Heaven, please, watch over the bitter and the sweet for me, don't uproot what has been planted.

https://www.youtube.com/watch?v=Gbw2FTYHCTg

~~~~~~~~~~

© Arlene Kushner. This material is produced by Arlene Kushner, functioning as an independent journalist. Permission is granted for it to be reproduced only with proper attribution.

If it is reproduced and emphasis is added, the fact that it has been added must be noted.
http://arlenefromisrael.squarespace.com/current-postings/2015/11/30/november-24-2015-holding-tight.html
Posted
on Monday, November 30, 2015 at 02:05AM
by
Arlene
|
Post a Comment
|
Email
|
Print
Posted
on Monday, November 23, 2015 at 06:41AM
by
Arlene
|
Post a Comment
|
Email
|
Print