The bottom line here is that the ridiculously timed and seriously hostile Paris Peace Conference held on Sunday, and attended by over 70 nations, fizzled into not much. The Arab states all sent ministers and most EU nations did as well.

The final resolution, which is still far from anything Israel accepts, was a considerably watered down version of what had been anticipated. There was no mention of Israel as illegal everywhere past the Green Line, and eastern Jerusalem was not identified as "occupied." Nor was there declaration of intent to bring the conclusions of the conference to a vote in the Security Council later this week – a possibility that had generated much concern.

Basically, the resolution stood for a "two-state solution," and called on both parties not to take unilateral actions that would prejudge the outcome of negotiations. It also called for a halt to violence and "ongoing settlement activity."

http://www.jpost.com/Arab-Israeli-Conflict/Major-powers-warn-Israel-PA-against-unilateral-measures-harmful-to-peace-478514

Credit: vosizneias

~~~~~~~~~~

The watering down of the resolution was attributed to two factors.

There was, first, Prime Minister Netanyahu, who had responded with rage to the Security Council Resolution 2334. It was understood that promoting another such resolution would in the end not be productive. What is more, Netanyahu lobbied intensively against the conference.

At yesterday's Cabinet meeting, Netanyahu referred to the conference as the "final palpitations of yesterday's world. Tomorrow will look a lot different, and tomorrow is very close."

~~~~~~~~~~

The allusion to "tomorrow" leads us to the second factor: according to Haaretz, "Trump's team was said to have objected strenuously to the very holding of the conference, especially at this time, five days before Trump's inauguration, during a meeting with French officials last week."

~~~~~~~~~~

The stance of the UK was a pleasant surprise. First, Britain questioned the wisdom of applying international pressure, which might "harden positions" on both sides.

And then the Brits, presumably in a trust-building gesture to the in-coming Trump administration, sent a low level delegation and not the senior diplomats sent by many other nations.

~~~~~~~~~~

If we are looking for a demonstration of hypocrisy (I would call it chutzpa on steroids) I would say it was provided by Secretary of State Kerry. He called Netanyahu from the conference to reassure him that the US was there to protect Israel from an "unfair" resolution.

This is the man who lambasted Israel in outrageous terms in his last talk, and is a high official of the nation that abstained from the vote on Resolution 2334, thereby permitting it to go through.

http://www.israelnationalnews.com/News/News.aspx/223324

I would say that Obama and Kerry both took a look at the exceedingly negative response generated by the recent US stance on Israel and said "Oops, this is not making us look good."

Nothing they could do would make them look at this point.

~~~~~~~~~~

But when we speak of hypocrisy and audacity, nothing beats the French (who, we should be reminded, voted for Resolution 2334).

On Sunday, at the venue of the conference, French Foreign Minister Jean-Marc Ayraul told French TV that he thought president-elect Trump, once elected, would find it "impossible" to move the US embassy to Jerusalem, as he has pledged to do.
"When you are president of the United States, you cannot take such a stubborn and such a unilateral view on this issue. You have to try to create the conditions for peace,"
http://www.timesofisrael.com/france-warns-of-serious-consequences-if-us-embassy-moved/
Hmm... placing an embassy in western Jerusalem, which would belong to Israel even if there were a "two-state solution," is considered by Ayraul to be "a unilateral view," but voting for a resolution that identified Israel as an "occupier" everywhere over the Green Line is balanced and creates the conditions for peace.
~~~~~~~~~~
And then, most egregiously, "over the top" offensive of all, we have this:
Professor Gerald Steinberg, head of NGO Monitor, has pointed out that the French support "some of the most immoral and viciously anti-Israel and anti-peace organizations."
Credit: Wikipedia

A report released by NGO Monitor indicates that (emphasis added):

"The French government funds numerous French, Israeli, and Palestinian organizations that support and promote BDS (boycott, divestment, and sanctions) campaigns against Israel, despite the fact that such boycotts are illegal under French law.
"The Platform of French NGOs for Palestine (The Platform) is one such grantee. One of the Platform's government-funded projects is explicitly geared towards influencing elected officials, media, and public opinion regarding the conflict – an obvious abuse of taxpayer money. The Platform supports boycott campaigns targeting Israel and partners with organizations instrumental in BDS efforts.
"France directly and indirectly funds several other NGOs with alleged ties to the Popular Front for the Liberation of Palestine (PFLP) terror group."
https://www.algemeiner.com/2017/01/15/watchdog-french-governments-funding-of-groups-with-alleged-links-to-palestinian-terrorists-highlights-hypocrisy-of-mideast-peace-summit-it-hosted/
France is a lost cause that would best focus on the horrendous internal situation it confronts. For me perhaps the real issue is the fact that so many nations are ready to turn a blind eye to how France behaves, attending the conference and thereby giving it a semblance of credibility.
~~~~~~~~~~
With this all, there was a bright side, as pro-Israel demonstrators from Lev HaOlam and other groups gathered to protest the conference.
http://www.israelnationalnews.com/News/News.aspx/223305
Lev HaOlam/Arutz Sheva
~~~~~~~~~~
© Arlene Kushner. This material is produced by Arlene Kushner, functioning as an independent journalist. Permission is granted for it to be reproduced only with proper attribution.
If it is reproduced and emphasis is added, the fact that it has been added must be noted
http://arlenefromisrael.squarespace.com/current-postings/2017/1/16/january-16-2017-audacity-and-hypocrisy.html
Posted
on Monday, January 16, 2017 at 02:19PM
by
Arlene
|
Post a Comment
|
Email
|
Print
It's the countdown to the swearing in of Trump as the new president of the United States – and this can not come soon enough.

For those who have not yet seen it, I want to call your attention to the following:

In response to the horrendous UN Security Council resolution 2334, which outrageously claims that Israel's presence in Judea and Samaria and Jerusalem is illegal, the Legal Grounds Campaign has produced a powerful video. An initiative of my Legal Grounds co-chair Jeff Daube, it was filmed at the 3,000 year old cemetery on the Mount of Olives in Jerusalem, which embodies the historical connection of the Jewish People to the Land.

The video is here: https://youtu.be/uUBENcZ11Zk

Please! send this to your lists and put it on your FB pages without delay.

Ask that people share it further. Request that they speak out strongly against the resolution. Encourage them to send it to their elected representatives in Congress or Parliament, urging them to block any further action in the UN that is destructive to Israel.

Time is of the essence here. If there will be further UN action, it will occur right after the Paris conference on the 15th and before the inauguration on the 20th.

~~~~~~~~~~

See what Israel's ambassador to the UN has to say about the Paris conference and the threat of an additional Security Council resolution immediately following:
"This conference constitutes a reward to the Palestinians for continuing to avoid negotiations while promoting terrorism....
"The hypocrisy and the obsessive focus on Israel has reached new heights. These one-sided initiatives not only fail in bringing us closer to peace, but they actually encourage terrorism like we saw in last week's horrific attack in Jerusalem.
"[W]e are witnessing an attempt to promote a last minute initiative before the new US administration takes office. Supporters of the Palestinians are looking for further anti-Israel measures at the Security Council."

http://www.israelnationalnews.com/News/News.aspx/223228

~~~~~~~~~~

Kerry will be attending the conference. PA representatives will be in Paris but it is unclear as to whether they will be in attendance.

~~~~~~~~~~

I believe we will be in very good shape after the inauguration. I have just learned that leaders of Judea and Samaria – the mayor of Efrat, Oded Ravivi, who is also head of the Yesha Council's foreign affairs department, and the mayor of Ma'aleh Adumim, Benny Kasriel – have been invited to the inauguration. There is more than one way – moving the embassy to Jerusalem – for Trump to make a statement about the legitimacy of Israel in Jerusalem, and Judea and Samaria.

"This is a harbinger of things to come," declared Yesha Council spokesperson Yigal Dilmoni.

http://www.israelnationalnews.com/News/News.aspx/223239

~~~~~~~~~~

© Arlene Kushner. This material is produced by Arlene Kushner, functioning as an independent journalist. Permission is granted for it to be reproduced only with proper attribution.
If it is reproduced and emphasis is added, the fact that it has been added must be noted.
http://arlenefromisrael.squarespace.com/current-postings/2017/1/15/january-13-2017-the-days-are-short.html
Posted
on Sunday, January 15, 2017 at 05:08AM
by
Arlene
|
Post a Comment
|
Email
|
Print
The four soldiers who were killed in the terrorist truck ramming on Sunday have been named:

Lieutenant Yael Yekutiel (20) of Givatayim
Courtesy

Cadet Shir Hajaj (22) of Maaleh Adumim

Cadet Shira Tzur (20) from Haifa
Courtesy

Cadet Erez Orbach (20) from Alon Shvut
Credit: Onlysimchas

Erez Orbach and Shira Tzur had joint Israeli-American citizenship.

All four were buried on Monday, in separate funerals. May their memories be for a blessing.

~~~~~~~~~~

Every one of these terrorist murders, every innocent life that is taken in an act of hatred, is a tragedy. What I have observed, time after time, is that those who are destroyed in these terrorist acts are often special people.

Erez Orbach, for example, studied in Neve Shmuel Yeshiva in Efrat, then continued his studies in a Hesder yeshiva (combining study and army service). Because of medical problems, he was exempt from army service, but didn't accept that. He fought for the right to serve, and made his way into officers' training school.

~~~~~~~~~~

A volunteer from ZAKA – an organization of selfless individuals who deal with bodies of the deceased, particularly those murdered in terror attacks – wrote a piece, anonymously, for the JPost on Tuesday. He was at the scene at Armon Hanatziv on Sunday - gathering the belongings of those who had been attacked, helping to determine which items belonged to which victims. And he said this:

"I was working alongside a close friend. Together we had attended countless grim scenes, but nothing prepared us for what happened next. As we assisted the forensic officer and army representative in identifying the body of a young officer, we heard the victim's phone ring. On the screen are the words: Dad is calling...Dad is calling...Dad is calling...

"We held the phone as if frozen. We four have a lot of experience in handling disasters, but we fail to function.

"Dear pure and holy one, heaven bound, your father is looking for you, calling you endlessly. He still does not know that your Father in heaven has accepted you with a loving embrace.

"May your memory be for a blessing."

http://www.pressreader.com/israel/jerusalem-post/20170110/281938837600564

~~~~~~~~~~

This act of terror has been termed a "lone wolf" act, as it was thought to not have been done under the tutelage of a group such as Hamas. But an unknown Palestinian Arab group known as "the martyr of Baha Alyan collective" is claiming responsibility and saying the terrorist was part of their group; they are threatening more attacks. Baha Alyan was himself a terrorist (naturally).

http://www.timesofisrael.com/unknown-palestinian-group-claims-jerusalem-terror-attack-vows-more-to-come/

Whether the terrorist belonged to that collective or not, it seems clear his act was not spontaneous – he didn't just jump into his truck and decide to run over people. For members of his family are suspected of having known in advance what he planned. Several family members were taken into custody because it is thought they knew and yet failed to report his intentions. I believe his father has been released but his brothers are still being held.

This is frequently the case: the sentiments of the terrorist are shared by family members. His sister called what he did a "most beautiful martyrdom," for which she thanked Allah.

http://www.breitbart.com/jerusalem/2017/01/09/jerusalem-terrorists-sister-were-thankful-to-god-for-his-saintly-death/

The terrorist's body will be buried, and not returned to his family for a funeral. Their home will be quickly destroyed. What I'd like to see – and will not – is that all of his family, all who knew of and condoned his act, would be sent far far away.

~~~~~~~~~~

The behavior of the terrorist can be traced to multiple malign influences. Prime Minister Netanyahu suggested at the scene of the attack that the terrorist appeared to be an admirer of ISIS, and suggested the attack was similar to some of the recent attacks seen in Europe.

And we should not, ever, ignore the pervasive influence of the Palestinian Authority via its constant incitement. Very properly, Deputy Defense Minister Tzipi Hotovely fingered the PA education system. But let us not ignore statements by Mahmoud Abbas (our "partner for peace.") Most recently, he has made threats with regard to president-elect Trump's promise to move the US embassy to Jerusalem, saying it would cause a "new violent uprising."

Yet it is not just Abbas – from whom I expect such statements - who has been saying this: It is also Secretary of State John Kerry, who said in a CBS interview:

"You'd have an explosion, an absolute explosion in the region, not just in the West Bank and perhaps even in Israel itself, but throughout the region. The Arab world has enormous interest in the Haram al-Sharif, as it is called, the Temple Mount, the Dome, and it is a holy site for the Arab world."

http://www.jpost.com/Diaspora/Kerry-warns-of-an-explosion-of-violence-with-Trump-embassy-move-477736

~~~~~~~~~~

I will come back to the matter of moving the US embassy to western Jerusalem below. What I ask here is why Kerry posits this as a concern for the Arab world, with its presumed devotion to the Temple Mount. For the Mount is in eastern Jerusalem, while, according to the "two state solution," western Jerusalem, which is where the embassy would be, is supposed to remain in Israeli hands.

With this statement, he sets up a problem where none should exist even from his distorted two state perspective. Put more directly: Kerry is an inciter. He's condoning violence by Arabs, justifying it. Hoping, of course, to discourage Trump from his promise. Were he truly a diplomat seeking peace, he would have warned the Arab world that under no circumstances would violence be sanctioned. But we know that this is not what he is. He is a vile man, and we'll be as happy to say goodbye to him as to Obama on the 20th.

~~~~~~~~~~

I want to return to the issue of soldiers who may be reluctant to shoot for fear of repercussions. That question was raised with regard to the terror attack on Sunday. When I last reported, guide Ethan Rond, who was the first to shoot at the terrorist, claimed that the soldiers had hesitation about firing, and the IDF was about to do an investigation.

The IDF has since reported that some of the soldiers did fire, and Rond says he was apparently mistaken. I stand corrected then, as this new information has come available.

~~~~~~~~~~

And yet, I am not satisfied that this resolves the issue on a broader scale: that there is never hesitation on the part of soldiers to shoot – hesitation that might put them at risk.

I do not want to link this possible hesitation only to the Azariya case – although I pointed out the ironic juxtaposition of the two situations in my last post.

During testimony given by Maj.-Gen. (res.) Uzi Dayan at the Azariya trial, he "expressed heavy concern that this case is harming the IDF every day it continues and harming future soldiers' ability to defend themselves and to know how to act." (emphasis added)

http://www.jpost.com/Israel-News/Hebron-shooter-trial-IDF-generals-testify-on-behalf-of-soldier-who-shot-subdued-terrorist-468111
Credit: 1.bp

His words, spoken before the court ruling, should not be taken lightly. What I have learned now, after that ruling, is that many soldiers feel enraged, and that there are soldiers who, in response to what happened to Azariya, are hesitant to shoot.

~~~~~~~~~~

A platoon commander, a first sergeant in the field, with whom I spoke this week, referred to "ivory tower thinking" on the part of higher ups who make the rules.

There are two factors that are not sufficiently considered, as he sees it: 1) that sometimes the soldier is an 18 year old, and immature, and 2) that there is insufficient time to make a considered decision. There might be three seconds in which to either shoot or die. Yet those who judge these situations do not take these matters into consideration adequately.

There are rules as to when a soldier can shoot, and when he can shoot to kill. In the latter case, only when the situation is life threatening. But making that determination can be complex: An Arab holding a Molotov cocktail in his hand isn't life threatening? He only becomes life threatening when he raises his arm to throw it? Or how about rock throwing, which can be lethal, especially when aimed at cars? It is not necessarily seen as such, and defining the risk can be tricky.

As soon as a soldier shoots someone, a process is begun, and the perception is that the higher-ups are very stringent in how they assess a situation. Some soldiers prefer not to shoot rather than be embroiled in an investigative process.

~~~~~~~~~~

I would never suggest that there should be no rules on when shooting is permitted, or that there should never be an investigation. What I do see is that the soldier in the field who operates in good faith under difficult circumstances needs to know that the system has his back. That he - and not world opinion as manipulated by leftist media - is the first priority. That "purity of arms" is a flawed policy, one that is manipulated by Palestinian Arabs who are up to no good and are well aware of the constraints on the soldiers.

See this Arutz Sheva article on the subject from two years ago:

http://www.israelnationalnews.com/News/News.aspx/177009

~~~~~~~~~~

Returning to the issue of moving the US Embassy to western Jerusalem, two contradictory reports have surfaced:

One says (emphasis added):

"The incoming Trump administration plans to move ahead with its plans to move the US embassy in Israel from Tel Aviv to Jerusalem regardless of criticism from Arab nations, CNN reported Monday.
"According to the report, US President-elect Donald Trump's team has informed regional allies of the plans."

http://www.jpost.com/Israel-News/Politics-And-Diplomacy/Trump-to-move-ahead-with-Jerusalem-embassy-move-despite-opposition-478009

And the second (emphasis added):

David Friedman, President-elect Donald Trump's pick for the post of Ambassador to Israel, may work out of Jerusalem while the US embassy remains in Tel Aviv, according to a report by Channel 2...
According to the report by Channel 2, the Trump Administration has decided, after extensive talks with all parties, to implement a compromise solution.
Under the proposed compromise, incoming Ambassador David Friedman would take up residence near the American Consulate in Jerusalem and work there, while the US embassy remained in Tel Aviv. This would be an unusual step, as Ambassadors normally live in proximity to their embassies.
http://www.israelnationalnews.com/News/News.aspx/223079

~~~~~~~~~~

We will have to sit tight and see how this plays out. It would truly be a pity if threats of violence affected Trump's decision – it would set a very negative tone. This is how the Arabs consistently play it (on the Temple Mount, for example), and it is beyond infuriating - infuriating, actually, that authorities are cowed by the threats. David Friedman has a home here in Jerusalem already but might require one closer to the Consulate. He has indicated a desire to work in Jerusalem as ambassador.

The American Consulate that is referred to above is in Talpiot.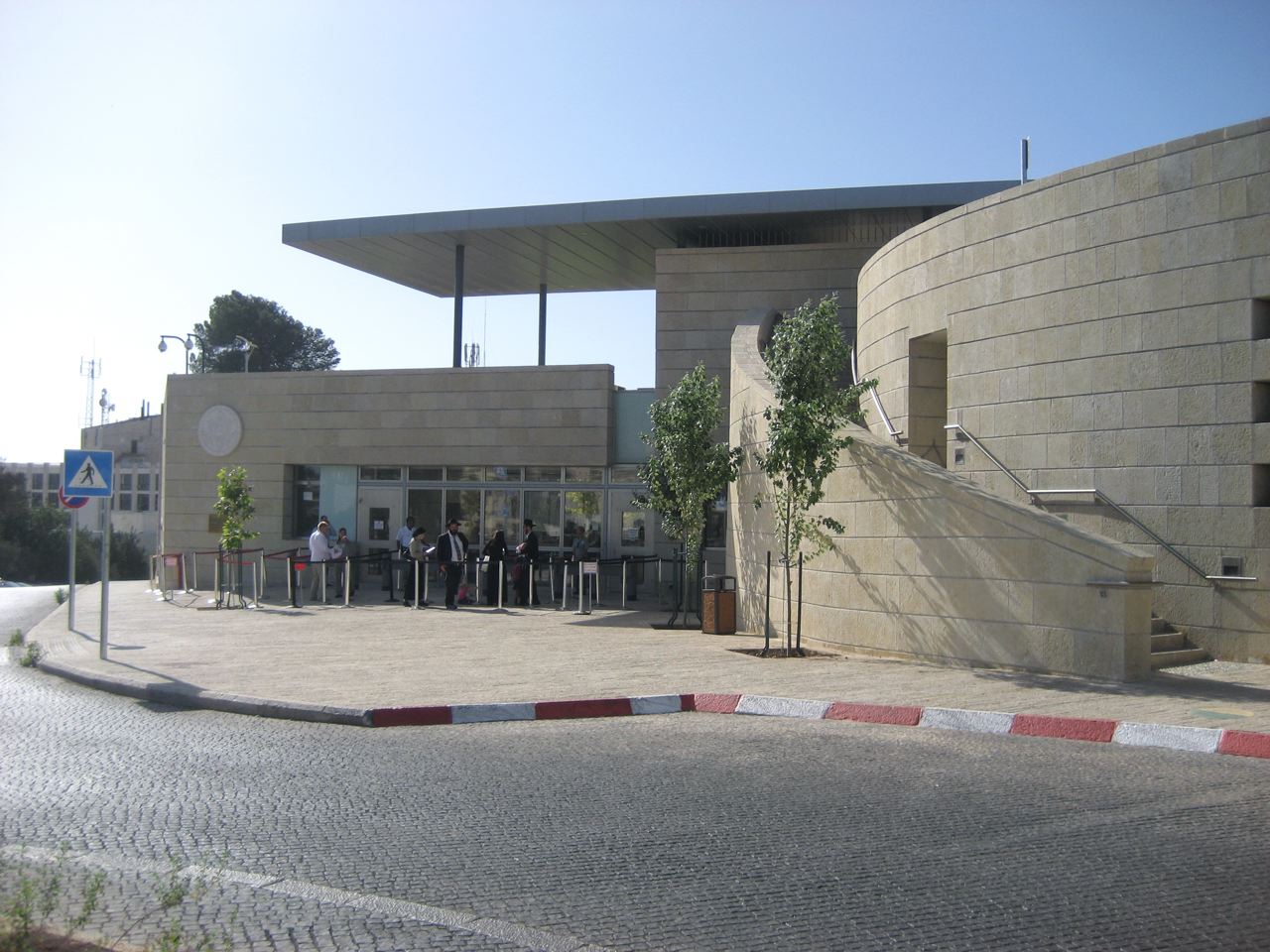 credit: Wikimapia

It is on a property that is quite big and could readily accommodate a second building to be utilized as embassy; rumor has it that this is where it would be placed. If this turns out to be the case, Friedman would require residence near the embassy anyway. It is possible, we do not know, that the transition would be done in stages. For the ambassador to operate out of Jerusalem already confers upon Jerusalem a recognition that is a departure from previous US policy.

~~~~~~~~~~

There are other things that might be done quickly by the Trump administration that would positively alter a very troubling American status quo.

At present, the State Department refuses to acknowledge Jerusalem as part of Israel in official documents. Thus, for example, all babies born of American parents in hospitals in Jerusalem receive American birth certificates that indicate place of birth is "Jerusalem," with no country mentioned. Similarly, I've had to renew my American passport since living here, and it indicates that it was renewed in "Jerusalem." A simple order would change this.

~~~~~~~~~~

And then there is the disturbing fact that there are actually two American consulates in Jerusalem. The one described above does normal consular work; this is where I went to renew my passport. The "other" consulate is on Agron Street, near the center of town.
Credit: wikipedia

This consulate is a diplomatic mission that actually functions as an embassy to the PA. This is because the US, thankfully, does not recognize the PA as a nation in which it can locate a full embassy. Consulates normally are satellites of an embassy and work under the jurisdiction of that embassy – report to the embassy. This consulate does not. It does not report to the US Embassy in Tel Aviv, but operates independently and reports directly to the State Department.

It is actually quite startling. Here is an office of the US located in Jerusalem, and it does not utilize Hebrew – only English and Arabic. (I've met with people in this consulate, and have seen their business cards.)

An order should go out from the president, or the State Department, that forthwith this consulate must report to the US Embassy to Israel.

(With thanks to my Legal Grounds co-chair, Jeff Daube, on these suggestions for quick action.)

~~~~~~~~~~

Please see and broadly share "Kill the Two State Solution," by the brilliant Daniel Greenfield, writing as Sultan Knish (emphasis added).

"The two-state solution, a perverse euphemism for carving an Islamic terror state out of the land of Israel and the living flesh of her people, is in trouble...

"The two-state solution is a zombie. It can't be dead because it never lived. It was a rotting shambling corpse of a diplomatic process. If you stood downwind of the proceedings, it looked alive.
"Up close there was only blood and death...

"The problem that the two-state solution was solving was the Jewish Problem; the existence of Israel...

"The two-state solution didn't end the violence. It turned it up to eleven. It didn't even create a Palestinian state. But it did a moderately decent job of solving the Jewish Problem by killing Jews.
"It killed thousands of them. It filled cemeteries, ethnically cleansed towns and villages, and brought war to Jerusalem and Tel Aviv for the first time in a generation. It turned terror from an aberration into a routine. It made death into a way of life for the Muslim population controlled by the terrorists and the Jewish population targeted by them. It endangered the existence of Israel for the first time since 1973.
"The two-state solution isn't dead. It is death.
"The 'solution' has turned children into orphans and left parents weeping at the graves of their daughters. It has sown hilltops with dragon's teeth of rockets and sent cities fleeing to bomb shelters. It has ushered in an endless age of wars against terrorists who can't be utterly defeated because that would destroy the two-state solution."

http://sultanknish.blogspot.co.il/2017/01/kill-two-state-solution.html

~~~~~~~~~~

How painfully, horrifically true this is. Israelis who were here before Oslo (I was not) talk about how much kinder and better relations with the Arabs were – before the terrorists were brought from Tunisia to forge "peace." Time and again I have observed, with a sense close to despair, the ways in which our government has stepped back from the really tough action required because it was thought we had to show the world (because the world "demanded") conciliation and concessions for "peace."

This must stop. Now.

We may be headed towards better times at last, if the good people refuse to cave to threats. Which is why I pray that Trump will set the tone and refuse to cave on the embassy relocation.

Credit: thelonelytraveler

~~~~~~~~~~

© Arlene Kushner. This material is produced by Arlene Kushner, functioning as an independent journalist. Permission is granted for it to be reproduced only with proper attribution.
If it is reproduced and emphasis is added, the fact that it has been added must be noted.
http://arlenefromisrael.squarespace.com/current-postings/2017/1/15/january-11-2017-standing-tall-with-tears.html
Posted
on Sunday, January 15, 2017 at 04:47AM
by
Arlene
|
Post a Comment
|
Email
|
Print
Were that I had only good news to report. But painfully this is not the case. And in a situation such as we are facing now, the good news, which does exist, must wait.
There seems no end to this:
In the Armon Hanatziv neighborhood of Jerusalem today (Sunday) a flatbed truck rammed into members of the IDF who had alighted from a bus. Four young soldiers, all in their 20s, three women and a man, were killed. Sixteen others were wounded to varying degrees, some seriously.
\
Credit: Indianexpress
After the first ramming, the terrorist went into reverse in order to return and ram the soldiers again; some ended up under the truck and had to be rescued.
The soldiers, members of the IDF's officer's training course, were participating in the army's "Culture Sundays" program, in which troops are taken to important historical and national sites. They were at the Promenade, the Tayelet, a walkway with magnificent views of the Old City and the City of David below.
The terrorist, a resident of eastern Jerusalem's Jabel Mukaber neighborhood, was shot dead at the scene. The truck had an Israeli license plate and he had an Israeli driver's license.
http://www.timesofisrael.com/3-dead-as-truck-plows-into-troops-in-jerusalem/

~~~~~~~~~~
We do not become inured to such incidents, nor – Heaven forbid – should we. That would mean a loss of our humanity.
But what I see as clear as anything is that we cannot back off in fear. It falls to us (and I speak as a resident of Jerusalem) to indeed head forward with full determination to speak out for who we are and what our rights are, especially during this time of political transition and historical anniversaries (about which more below). Those who wish us dead would not be content in any event unless we all leaped into the sea.
~~~~~~~~~~
There is a bitter irony inherent in this situation that must not escape us. For this incident has happened as our nation is embroiled in tensions over the military court finding that Sgt. Elor Azariya is guilty of manslaughter for shooting dead a wounded terrorist. I had wanted to write about Azariya today, but will defer in some part to Caroline Glick, who wrote a very powerful article on the subject:
http://carolineglick.com/the-idfs-new-social-contract/
Credit: carolineglick
~~~~~~~~~~
Here we are, discussing whether it is "legal" according to IDF rules and "moral" to shoot dead a terrorist who had been taken down. And worrying about what the world will think of us if our soldiers are too prone to shooting terrorists - thereby putting our soldiers at a disadvantage.
~~~~~~~~~~
The first person to shoot at the terrorist today was a civilian, tour guide Ethan Rond, because the soldiers hesitated. "Purity of arms" it is called: great moral care as to when to shoot. This had been inculcated into the soldiers, especially at present.
I call it insanity. And I grieve for our nation.
"The IDF announced that it is investigating why so many soldiers fled the scene of the terror attack in Jerusalem Sunday afternoon and did not try to eliminate or apprehend the terrorist."
http://www.israelnationalnews.com/News/News.aspx/222944
~~~~~~~~~~
Moshe Feiglin wrote an opinion piece declaring that Azariya was the only moral one on the scene that day, because terrorists should be killed.
http://www.jewishpress.com/indepth/opinions/killing-a-terrorist-is-moral/2017/01/05/
There is a valid case to be made for this – no, a strong case. What is certain is that – even beyond the issue of whether terrorists deserve to live - they must be afraid of us, and now they are not.
~~~~~~~~~~
They celebrated today's terrorist atrocity in Gaza, which is to be expected. But there are reports that Arabs on the scene also applauded. Make note of this, please, when you read about efforts to negotiate "peace."
~~~~~~~~~~
In pain, and in celebration, we must head forward. And so here I pick up on what I had intended to write before the attack:
Less than two weeks to go and counting...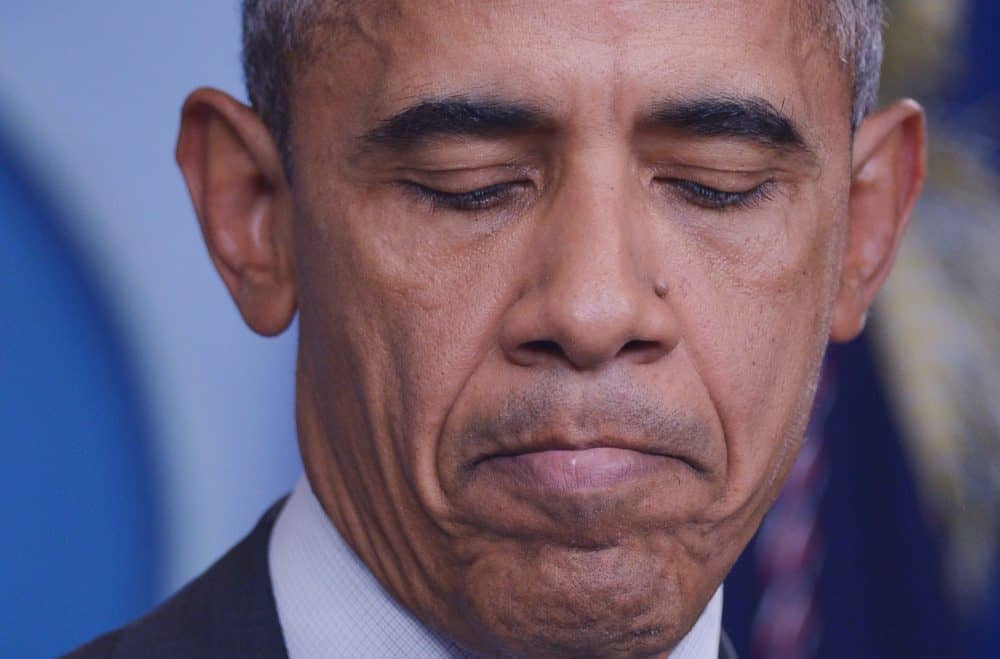 Credit: ticotimes
Until Donald Trump is sworn in on January 20th, there will be unease about what else Obama might yet pull. But my best guess is that he's done. Not because he's suddenly developed a soft spot for Israel, but because his last gambit at the UN was not well received. Obama cares about his legacy, such as he imagines it to be. And indication that he plans nothing more is coming from such White House advisors as Ben Rhodes.
Of course, we do have that insane "peace conference"' in Paris on the 15th, a mere five days before Obama leaves office.
But let's hold tight.
~~~~~~~~~~
Last Tuesday, former Governor Mike Huckabee spoke at a Knesset session arranged by MK Miki Zohar (Likud – pictured immediately below).
Credit: s1.kikar
Governor Huckabee was brought to Israel by the Orthodox Jewish Chamber of Commerce.
I was there in the conference room where he spoke and was delighted. A number of right-wing/nationalist MKs gathered to welcome him: Bezalel Smotrich (Habayit Hayehudi); Shuli Moalem-Refaeli (Habayit Heyudi); Yehuda Glick (Likud); etc. etc. Each spoke about our rights to the land, and it was lovely to hear.
Governor Huckabee's talk provided both inspiration and solid, tough advice.
Credit: Hamodia
He tore apart both Kerry's speech, and the UN resolution. And he spoke with great conviction about our rights to our land. "There is a saying: Do it big or go home," he told the MKs gathered about him. "You need to do it big, and you are already home."
See here for both a link to his full statement and pictures of the gathering:
http://www.israelnationalnews.com/News/News.aspx/222698
~~~~~~~~~~
And there is other encouraging news, as well:
As most of my readers are undoubtedly aware, we are approaching the 50th anniversary of the Six Day War, when we liberated Judea, Samaria, and eastern Jerusalem. A good part of the world, ignoring or distorting international law, and embracing the Palestinian Arab narrative, has consistently referred to Israel as an "occupier" of these areas.
Now, Deputy Foreign Minister Tzipi Hotovely has declared her intention of marking this year as a time of celebration: a time for highlighting the legal and moral rights to the Land of Israel and combatting the notion that Israeli is in these areas "illegally."
"I want the State of Israel to be proud of the fact that 50 years after the Six Day War, we achieved such amazing milestones in so many areas," she told The Times of Israel. "This should be a year not only of showcasing the beauty of our history and our past, but also a year of looking toward the future."
http://www.timesofisrael.com/fete-or-fight-in-upcoming-jubilee-deputy-fm-aims-to-redefine-six-day-war/
Credit: Texasscribbler
Hotovely envisions a huge permanent exhibition, utilizing virtual reality technologies, that would be entitled something like "Coming Home." It would celebrate the Jews as the indigenous people of the Land:
"We're often seen as a country without roots, a new country that represents an ancient people but whose roots in this land are very short. The idea is to bring us back to the bigger picture. There is a terribly beautiful story of a nation that all these years remained connected to this land and we want to tell it with innovative visual means and open it for the greater public....
"What is occupation? Who did we occupy [Judea and Samaria] from? It was not under Palestinian sovereignty. It is in no way possible to say it is a occupation in the regular sense of one country occupying another country." (Emphasis added)
Unfortunately, at present the funds for this exhibit are not yet available, but hopefully will be in due course.
~~~~~~~~~~
Coincidentally, November 2017 also marks the 100th anniversary of the Balfour Declaration – which recognized all of Palestine from the river to the sea as a Jewish homeland and served as the basis for the Mandate, which followed.
Mahmoud Abbas has already declared this year of the Balfour Declaration as a year for publicizing the "wrong" it did to the "Palestinian people." And so Israel officially, and all of us who care about Israel's rights unofficially, have our work cut out for us in publicizing the truth.
Become pro-active: Put information on your Facebook pages, write letters to the editor.
Journalist Yisrael Medad has proposed substituting "land redemption activity" for "settlement activity" wherever possible. He's on the right track: we must use terminology that reflects the reality, while rejecting those expressions – such as "occupation" – that give credence to the Palestinian Arab narrative. They have been very clever in inserting these pejorative terms into the dialogue, and it's past due for us to undo this. Not "settlements" – which has taken on a negative connotation – but "Jewish communities" or "Jewish towns and cities." "Residents of the Jewish communities of Judea and Samaria," not "settlers."
~~~~~~~~~~
It irritates me more than a little that much is also being made of the fact this this year marks the 70th anniversary of UN Resolution 181, which called for the partition of Palestine into a Jewish state and an Arab state. Kerry referred to this in his horrendous speech.
And so, it also must be emphasized at every turn that:
1) This was a General Assembly resolution, which was just a recommendation and carries no weight in international law, and
2) The Arabs rejected it, thereby rendering it null and void in any event.
~~~~~~~~~~
All else that I had hoped to address today will wait until a future posting. We have some interesting times ahead.
~~~~~~~~~~
© Arlene Kushner. This material is produced by Arlene Kushner, functioning as an independent journalist. Permission is granted for it to be reproduced only with proper attribution.
If it is reproduced and emphasis is added, the fact that it has been added must be noted.
Posted
on Sunday, January 8, 2017 at 11:30AM
by
Arlene
|
Post a Comment
|
Email
|
Print
I confess. Listening to Kerry's speech on Wednesday night was very difficult for me. Because it made me ill. The claims of friendship for Israel, the protests that the Obama administration has always had Israel's best in mind - all delivered in a calm steady voice radiating faux sincerity. Stomach turning, when you understand the truth.
Credit: Powerline

There are a number of specific "facts" Kerry presented that require refutation. But here I want to focus on the macro – on the picture he painted in bold strokes. Actually there is one statement he made that, amidst all of the others, rankled me the most:

"This administration has been Israel's greatest friend and supporter...No American Administration has done more for Israel's security than Barack Obama's."

Really??

To support this contention, Kerry would likely tote out all sorts of information about funds supplied, military cooperation, etc. But this information, as he would present it, would neglect a number of salient facts – such as agreements that were actually in place before Obama came into office, and the degree to which Congress and the Pentagon have been involved, while Obama chose to take credit.

But let's move past all of this and take a hard look at Obama's deal with Iran. The primary fact is that - by conceding point after point in negotiations (so much so that he seemed to be siding with Iran and not the West) - he has actually made it possible for Iran, a sworn enemy of Israel, to build that bomb down the road.

But there is more. Repeatedly, as he was entering negotiations, Obama was urgently requested to fold restrictions on supporting terrorism into the deal. He refused to do so. And even as he refused, he lifted sanctions and then supplied Iran with billions (by some reports as much as $33 billion) in secret cash. The Iranians were perfectly free, under the agreement, to use this largesse to fund terrorists groups. Which is what they are doing – strengthening Hezbollah and Hamas.

Israel's military situation is more difficult – Israel is at more of a risk - because of the policies of Barack Hussein Obama. And yet Kerry has the unmitigated gall to say that Obama has always had Israel's back and has great concern for Israel's security!

Once you wrap your head around this mind-blowing duplicity, you can comprehend the underpinning of misrepresentations that run through Kerry's presentation.

~~~~~~~~~~

One other point about security:

Essentially, according to Kerry's "plan," Israel is supposed to withdraw to the 1949 armistice line (the Green Line). This line is what Israeli diplomat Abba Eban referred to as "the Auschwitz border." It is NOT a defensible border. In one area it reduces Israel to a width of only nine miles. UN Security Council Resolution 242 recognized that it would not provide Israel with necessary depth. Yet Kerry - who professes concern for Israel's "security" – has no compunctions about demanding this of us.

Is he so colossally dimwitted that, while he gives the risks a cursory a nod, he truly does not perceive the import of a situation in which jihadists (Iranian supported) might overthrow Jordan's king, march through the "state of Palestine" and move on to Israel? Or does he just not care about providing Israel with necessary strategic depth?

For the record, Kerry puts forth the "creative" solution of Israel depending on Arab states for security, which for Israel is no solution at all.

~~~~~~~~~~

Of course, what Kerry has done is embrace the Palestinian Arab narrative in its totality. A narrative that claims all of Judea and Samaria as "Palestinian" land, which it most clearly is not.

I covered this ground in my last posting. http://arlenefromisrael.squarespace.com/current-postings/2016/12/25/december-25-2016-anger-and-not-panic.html

Within that narrative, primary responsibility for the fact that a "two-state solution" has not materialized lies with Israel. He demurs just a bit, without convincing sincerity. But essentially his claim is that Israel is ruining the plan by building in Judea and Samaria. For him, it's about "settlements."

~~~~~~~~~~

Friends, intoned Kerry, tell friends the truth.

Are we his only "friends" in the Mid-East then, that it is to us alone that he speaks his "truths"? What about the Palestinian Arabs? Has he never felt called upon to confront them with hard truths? In the interests of friendship, of course.

Why has he not spelled out the core reality that the PA blocks the possibility of peace because it will not recognize Israel as the Jewish State (about which more below) and acknowledge its right to exist?

Or, for that matter, why has he never demanded that the PA stop paying salaries to terrorists in Israeli prisons?

Or insisted that peace is still distant is because the PA consistently utilizes maps – in their textbooks and elsewhere - that eliminate Israel?

Or expressed horror at the inciteful PA practice of naming town squares and sports events after terrorists?

Rhetorical questions, all. Kerry functions with blinders on.

~~~~~~~~~~

And then, two other matters in my critique of Kerry's talk.

The first is his failure to give honest recognition to all that Israel has done in an effort to resolve the Israeli-Palestinian Arab conflict. Listening to Kerry, one would imagine that Israeli governments have been consistently (from his perspective) hard nosed and intransigent. In point of fact, I believe over the years Israeli governments have done waaay too much, offering what should never have been offered. But the offers were made, and Kerry ignores them.

There were two deals offered to the PA by Israeli prime ministers – by Ehud Barak in 2000, and Ehud Olmert in 2008. Olmert's offer was stunning (read shocking) with regard to what Israel would have surrendered. Israel would have given up control of the Temple Mount, and given the PA 93% of Judea and Samaria, with other land inside of the Green Line to be ceded to the PA to compensate for the 7% retained.

But Kerry slides by all of this. And it's not just because of a reluctance to give due to Israel: To recognize the offers would be to expose Palestinian Arab intransigence, something he would prefer not to do. Arafat turned down the first offer, and Abbas the second.

Actually, we're looking at more than intransigence here. We're seeing evidence that the Palestinian Arabs don't want a state, whatever their claims to the contrary. They simply want to squeeze and weaken Israel, by attempting to delegitimize her and to bring the ire of the international community down on her.

Understand: the PA would have been been required to sign off on "end of conflict" and to recognize the legitimacy of the Jewish state in return for this land. These are things the PA will never do. And so there will always be a reason why a deal cannot be accepted.

~~~~~~~~~~

The response to Kerry's speech by Mustafa Barghouti, a member of the PLO Executive Council, provides a stunning example of how readily PLO officials reject proposals as "inadequate." Hey, if a proposal is "inadequate," it cannot be embraced. Right?
Credit: resumenmediooriente

Declared Barghouti, "The concluding principles [of Kerry's talk] were not something we could agree with." Consider:

Kerry spoke of dividing Jerusalem so that it would be the capital of two states. Ah, but he doesn't say that the division will be exactly on the "67 border," and nothing less can be accepted.

Kerry proposes that the plight of the "refugees" be recognized, but suggests that most would receive compensation. But Barghouti says this is insufficient, because you cannot deny refugees the right to return to their homes. These individuals, I point out, are refugees in name only (descendants of refugees, and so identified by UNRWA) who have never been in the "homes" referred to, which no longer exist in any event.

But lastly, and most significantly, "recognition of Israel as a Jewish state would deny the right of the Palestinian people who are citizens of Israel and that is totally unacceptable."

And there you have it. Of course, Barghouti is wrong. "The Palestinian people" who are Israeli citizens have full human and civil rights in the land. They simply do not have political or national rights. They are treated as individual citizens who happen to be Muslim or Christian and are ethnically Arab. This is absolutely legitimate, and we could easily find a dozen similar examples in other countries.

But what we're seeing here is an absolute intransigence. And all of Kerry's talk in the end cannot hide this reality.

~~~~~~~~~~

More recently, Netanyahu also made a concession. In November of 2009, at Obama's request, he imposed a 10-month building freeze in Judea and Samaria. It was supposed to bring Abbas to the table. But Mahmoud stayed away for nine months, and then registered a demand (which was not honored) that there should be an extension of the freeze. Clear evidence of a failure of good intentions.

Naturally, Kerry does not mention this, either.

~~~~~~~~~~

The joke is that now, after Kerry's speech, Abbas, assuming he has the upper hand, has announced:

"The minute the Israeli government agrees to cease all settlement activities... and agrees to implement the signed agreements on the basis of mutual reciprocity, the Palestinian leadership stands ready to resume permanent status negotiations on the basis of international law and relevant international legality resolutions... under a specified timeframe."

http://www.israelnationalnews.com/News/News.aspx/222455
Credit: press tv

I'm not even sure what all his doubletalk means. But if Israel responds at all, it will be with a diplomatic version of "in your dreams, buddy."

~~~~~~~~~~

And there is one last point. Kerry says terms cannot be imposed, that resolution of the conflict must be via direct negotiations. Why, then, lay out a plan that anticipates what the end result "should" be. All he has done is to make the PA feel empowered.

~~~~~~~~~~

If there is any bright spot in Kerry's talk it would be – as I am reading it – a denial of any intent by the Obama administration to withhold a veto on any other Security Council resolution concerning the conflict.

Kerry suggests as much, but we have it more definitively from US Deputy National Security Advisor Ben Rhodes. He claims that Obama will veto any Security Council resolution that recognizes a Palestinian state or dictates the terms of negotiations.

http://www.israelnationalnews.com/News/News.aspx/222467

Let us hope so. There have been some pretty serious rumors about games Obama was still planning at the UN. If he now thinks better of it, I would say it's not because he has suddenly become more circumspect about interfering this way. My own guess would be that it has to do with concerns about repercussions. Who knows what messages have even been received from Trump's team. Merely speculation.

~~~~~~~~~~~

On a perhaps relevant note, I mention here that Kerry's speech has been roundly criticized by the British government. A spokesman for Prime Minister Theresa May indicated that:

"We do not believe...that the way to negotiate peace is by focusing on only one issue, in this case the construction of settlements, when clearly the conflict between the Israelis and the Palestinians is so deeply complex.

"...negotiations will only succeed when they are conducted between the two parties."

http://www.israelnationalnews.com/News/News.aspx/222503

But Britain voted for the very one-side Security Council resolution. In fact, according to Douglas Murray, Britain actively conspired with Obama in crafting and encouraging allies to vote for Resolution 2334.

https://www.gatestoneinstitute.org/9685/britain-little-lies

What is going on here? Is this two-faced stance a way of backtracking? Methinks there is more going on than meets the eye.

~~~~~~~~~~

Then we see that the Foreign Ministry of Russia also criticized Kerry's talk, saying that it did not help the cause of peace:

"Unfortunately, we can only determine that narrow partisan interests are once again coming into play in Washington..."

http://www.israelnationalnews.com/News/News.aspx/222523

Yes, and Russia voted for the Security Council resolution as well.

~~~~~~~~~~

As my last posting was entitled "A Saga of Bitterness and Hope," one reader wrote to ask where I saw hope. I see it in two places.

The first is within our own government. Our leaders are angry, and (glory be!) tired of being circumspect in defending our rights. When one is pushed to the wall, one's spine tends to stiffen. This is the silver lining in the vile UN resolution, and Kerry's speech too.

Here I would like to share what went up on Prime Minister Netanyahu's Facebook page (emphasis added):

"The anti-Israel resolution that just passed in the UN Security Council is based on the argument that Israel is 'altering the demographic composition' of Judea and Samaria.

"The United Nations has consistently ignored the fact that Jews were ethnically cleansed from these territories in 1948, which is why there were no Jews in the area until after 1967.

"Some context: In 1929, Arabs carried out a massacre in Hebron against the Jews who were living there, including women and children, while the British police stood by.

"In 1948, during Israel's War of Independence, the Jewish residents of Gush Etzion were expelled and murdered. The Arab Legion from Jordan destroyed the Jewish villages of Kaliya (near the Dead Sea) and Atarot (north of Jerusalem). The Arab Legion also ethnically cleansed the Jews who were living in the Jewish Quarter of the Old City of Jerusalem, and then blew up all of the synagogues there.

"Not a single Jew remained in any of the territories conquered by the invading Arabs in 1948. The reaction of the United Nations to this reality? Silence.

"Another important reminder: The terms of the British Mandate awarded national rights to the Jewish people – and only the Jewish people – in the Land of Israel. The Mandate, which expanded upon the Biblical and historical connection of the Jewish people to its land, was ratified in 1922 by the League of Nations. It was later adopted by the United Nations and until today it is a binding document under international law that defines the international legal status of the Land of Israel.

The United Nations has no legal justification for its decisions, only ignorance and malice."

https://www.facebook.com/Netanyahu/posts/10154238135857076

Right on, Bibi! Please share the prime minister's words and the link to his Facebook posting very broadly.
Credit: gospelherald

~~~~~~~~~~

The second cause for hope comes with the message of two consecutive Tweets put out by president-elect Trump (emphasis added):

"We cannot continue to let Israel be treated with such total disdain and disrespect. They used to have a great friend in the U.S., but…not anymore. The beginning of the end was the horrible Iran deal, and now this (UN)! Stay strong Israel, January 20th is fast approaching!"
Credit: Intellihub

~~~~~~~~~~

It's 2017! A happy secular New Year to all.

~~~~~~~~~~

© Arlene Kushner. This material is produced by Arlene Kushner, functioning as an independent journalist. Permission is granted for it to be reproduced only with proper attribution.
If it is reproduced and emphasis is added, the fact that it has been added must be noted.
http://arlenefromisrael.squarespace.com/current-postings/2017/1/1/january-1-2017-saga-part-two.html
Posted
on Sunday, January 1, 2017 at 02:31PM
by
Arlene
|
Post a Comment
|
Email
|
Print
Regrettably, I encountered a transmission problem of significant proportions when I sent out my last email posting, "Anger, and Not Panic," written in response to the Security Council Resolution 2334 which passed because of Obama's decision to abstain. It was a brief piece, providing reassurance as to the limits of the damage from this perfidy. But somewhere between one-third and one-half of my readers never received it.

The problem is not solved, although I hope it will be by some time next week. Know that I am doing my best and mighty frustrated.

~~~~~~~~~~

I will not resend that email because I want to move on. It can be found on this site.
But I do highly recommend an analysis that has just come out from Alan Baker, Director of the Institute for Contemporary Affairs at the Jerusalem Center and the head of the Global Law Forum. I think you will find this article highly informative and considerably reassuring.
http://jcpa.org/dangers-un-security-council-resolution-2334-2016/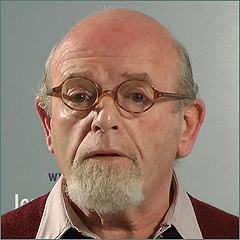 Credit: JCPA
~~~~~~~~~~
The bitterness? It's palpable. There's a sense of betrayal, of being knifed from multiple directions.
That is because of Obama's stance, which is a reversal of US policy and former commitments. In his 2011 address to the UN he said repeatedly that a genuine peace can be achieved only via direct negotiations between Israel and the PA. "Peace will not come through statements and resolutions at the United Nations," he declared. This rather confirms that his motivation for his current stance is not "peace" at all, but sticking it to Israel. Not that this comes as a surprise.
And because no other nation on the Council stood with Israel (I'll come back to this).
And because the resolution itself is so shockingly one-sided – lacking perspective and anything resembling justice, relying instead on a gross distortion of historical reality:
[] It refers to all Israeli presence beyond the Green Line as "a flagrant violation of international law." This means the Kotel and Har HaBayit and much, much more, including the Mount of Olives, where Jews have been buried for 3,000 years.
[] It refers to all territory beyond the Green Line as "occupied Palestinian territory" and demands that Israel cease "all settlement activity" – which is Israel's "legal obligation."
~~~~~~~~~~
These are facts that refute the position of this resolution:
[] The British Mandate for Palestine of 1922, passed unanimously by the League of Nations, was an article of international law. It recognized the Jewish historical connection to the land, and conferred upon Britain responsibility for establishing a Jewish homeland in Palestine. Britain was to "encourage...close settlement by Jews on the land." (This was in ALL of Palestine.)
[] The partition plan of 1947, which proposed dividing Palestine into two states carried no weight legally because it was merely a recommendation by the UN General Assembly. In any event, the Arabs rejected it. The Mandate stood.
[] Israel declared independence on a portion of Palestine in 1948. The remainder remained unclaimed Mandate land. There is a principle in customary international law that when a new state is founded, its borders follow the borders of the administrative entity that existed prior.
[] As soon as (actually, even before) independence was declared, the Arab states declared war.
When the War of Independence was over in 1949, armistice lines were drawn. THIS was the Green Line. To Israel's east, the armistice line was between Israel and Jordan. There was no mention of "Palestinians." The armistice agreement signed between Israel and Jordan stated specifically that the armistice line (i.e. the Green Line) was only a temporary line that would not prejudice a permanent border, to be determined via negotiations. At that point, Jordan occupied Judea and Samaria and eastern Jerusalem illegally – it acquired the area in an offensive war and its occupation of the area was recognized by only two states in the world.
[] During the Six Day War of 1967, Jordan broke its armistice with Israel by joining in attack. By the end of the war, Israel had liberated Judea and Samaria, and east Jerusalem. This was Mandate land. What is more, Israel's right to it was strengthened by the fact that it was secured in an defensive war.
[] Within months, the Security Council had passed Resolution 242. It did NOT call for Israel to return to the Green Line. It recognized that this line did not constitute a secure border for Israel, something to which all nations are entitled. It said that the final border would be determined via negotiations. Again: the negotiations were to be with Jordan; there was no mention of "Palestinians."
[] In 1994, Jordan and Israel signed a peace treaty. The border determined by this treaty followed the border of the Mandate. In the area of Judea and Samaria, this is the Jordan River.
[] In 1995, the Interim Accord of Oslo was signed (and was witnessed by US President Bill Clinton). It divided Judea and Samaria into three administrative areas. Area C is under full Israeli civil and military control. There is NOTHING in Oslo that prohibits Israel from building in C.
Under Oslo – which actually does not speak specifically of a Palestinian "state" – a final status resolution was to be determined by negotiations between Israel and the PA.
As Dore Gold, President of the Jerusalem Center for Public Affairs notes, The Palestinians themselves agreed in the 1995 Interim Agreement that the issue of Israeli settlements in the West Bank should be addressed as an item for negotiation between the parties.
http://jcpa.org/israeli-settlements-become-legally-contentious-issue-un/
~~~~~~~~~~
Please note that in none of the above is there a legal prohibition on Israeli building in Judea and Samaria, or now, at a minimum, in Area C.
There is absolutely no indication in "international law" that Israel belongs only behind the 1947 armistice line. Be aware that the Palestinian Arabs and their supporters invoke "international law" as it suits them.
There is no international law that prohibits an Israeli presence in any part of Judea and Samaria, that is, that determines that it is all "occupied Palestinian land."
The Palestinian Arabs have done a superb job of promoting falsehoods that are now adopted by a bulk of the world's nations, without regard for justice or historical reality.
~~~~~~~~~~
A quick word about Israel's alleged "occupation" of Judea and Samaria. First, a nation cannot "occupy" its own land, and this is Israeli land according to the international law of the Mandate.
Occupation occurs only when the army of one sovereign state moves into the territory of another sovereign state. But Judea and Samaria was not the territory of any other sovereign state: Jordan was there illegally.
The Geneva Convention does not apply to this situation, although is sometimes claimed.
~~~~~~~~~~
I spoke above about Obama's reversal of US policy, and his decision to abstain. But, as has now been revealed, he actually helped to craft the resolution and pushed it vigorously behind the scenes.
Israeli Ambassador to the US Ron Dermer has told CNN that there is solid evidence of Obama's orchestration of the resolution.
"We will present this evidence to the new administration through the appropriate channels. If they want to share it with the American people they are welcome to do it." As Dermer put it, Obama was behind the "ganging up" on Israel at the Security Council.
http://www.israelnationalnews.com/News/News.aspx/222310
According to Netanyahu spokesman David Keyes, the solid information comes from Arab countries and others in the international community.
~~~~~~~~~~
On Sunday night, Netanyahu went to the Kotel to light the second Chanukah candle. Standing there, he declared:
"I ask those same countries that wish us a Happy Chanukah how they could vote for a U.N. resolution which says that this place, in which we are now celebrating Chanukah, is occupied territory.
"The Western Wall is not occupied. The Jewish Quarter is not occupied." (Emphasis added)
http://www.cnsnews.com/news/article/patrick-goodenough/western-wall-not-occupied-netanyahu-says-un-resolution-we-were-here
Credit: prime minister's office
Our prime minister is very very angry, and with excellent reason. Yesterday, he declared that Israel will not "turn the other cheek."
~~~~~~~~~~
US Ambassador to Israel Dan Shapiro was called in for a 45 minute dressing down by Prime Minister Netanyahu. I wish I could have been a fly on the wall for that meeting. Other ambassadors were also called in, but Netanyahu met only with Shapiro, because of the expectations of US friendship that had been so severely dashed.
Credit: matzav
~~~~~~~~~~
As to the other nations on the Security Council: five permanent members, China, France, the Russian Federation, the United Kingdom, and the United States, and ten non-permanent members elected for two-year terms by the General Assembly: Angola, Egypt, Japan, Malaysia, New Zealand, Senegal, Spain, Ukraine, Uruguay, and Venezuela...
The four that sponsored the resolution after Egypt withdrew were Malaysia, New Zealand, Senegal and Venezuela. Israel does not have diplomatic ties with Venezuela or Malaysia. The ambassadors to New Zealand and Senegal were recalled for consultations.
The situation with Senegal was particularly disappointing. Israel has been providing agricultural technology to small farmers, and through Israel's Agency for International Development Cooperation 4,000 farms were being supported.
Netanyahu has now ordered a cut-off of all assistance to Senegal, as well as the cancellation of the upcoming visit of the Senegalese foreign minister. The message: you cannot accept Israel's outstretched hand, gladly taking the assistance offered, and then actively promote a resolution that is destructive to Israel.
Similarly, has assistance to Angola been terminated.
~~~~~~~~~~
As to the other nations, some were a lost cause, of course. But in other instances, a different response might have been expected.
Theresa May, new prime minister of the UK, speaks in very pro-Israel terms, at least part of the time. The UK, as a permanent member of the Council, could have cast the necessary veto, but voted for the resolution. Netanyahu has now cancelled a planned meeting with May at the sidelines of the Davos World Economic Forum. May declares herself "disappointed."
And the Ukraine, which is traditionally considered a friend of Israel, voted for the resolution anyway. Netanyahu has now cancelled the visit of Ukrainian Prime Minister Volodymyr Groysman, who was due here next week. Ukrainians at first were miffed about this cancellation, and expressed surprise at Netanyahu's anger. "The text of the resolution is balanced," said the Ukrainian foreign ministry, which subsequently spoke about expectation that warm ties would endure.
(It is being charged, by the way, that V.P. Biden placed a call to the Ukraine that "encouraged" support on the resolution.)
~~~~~~~~~~
Netanyahu has been criticized in some quarters for what is seen as an over-reaction. I see it otherwise. Time to hold our heads up in an attitude of self-respect: Don't claim friendship with us and knife us in the back when it suits. Some of Netanyahu's positions will undoubtedly mellow over time, but it's not bad to deliver a new message now.
Look at this: Ukrainian MP Alexander Feldman, who is Jewish, has announced on his Facebook page that he intends to submit a bill for moving the Ukrainian embassy to Jerusalem. He hopes this will bring the Ukrainian-Israeli relationship to a whole new level.
http://www.israelnationalnews.com/News/News.aspx/222380
Doesn't mean this proposal will succeed – it flies directly in the face of the resolution. But would Feldman even have suggested this if not for Netanyahu's anger?
~~~~~~~~~~
Netanyahu is also evaluating Israel's relationship with the UN.
~~~~~~~~~~
Defense Minister Lieberman has instructed COGAT [Coordinator of Government Activities in the Territories] to have no interaction with the PA except on security matters. See more on what this entails here:
http://www.jewishpress.com/news/breaking-news/defense-minister-liberman-orders-cogat-to-cut-non-security-ties-with-pa/2016/12/25/
The simple fact of the matter is that the PA is behind this resolution. Their current gloating is obscene. This has been their intention all along: to achieve ends without negotiations and without compromise.
This is a cartoon that Fatah put on its Facebook page after the resolution passed. The Arabic is the list of nations that supported the vote. It suggests an international endorsement of terrorism.
https://www.palwatch.org/main.aspx?fi=157&doc_id=19588
~~~~~~~~~~
Lieberman also had something to say about France: The French, ludicrously, are planning a "peace conference" on January 15, five days before Obama leaves office. He has called it a "modern day Dreyfus trial. There's only one difference, this time, instead of the defendant being one Jew, it will be the entire nation of Israel and the State of Israel.
"This summit's entire purpose is to undermine the State of Israel's security and tarnish its good name." (Emphasis added)
http://www.ynetnews.com/articles/0,7340,L-4898780,00.html
(The Dreyfus affair, at the end of the 19th century, was a French scandal during which an innocent Captain Alfred Dreyfus, a Jew, was convicted of treason. Anti-Semitism was at work in France then, and now.)
~~~~~~~~~~
My readers can rest assured that Israel has no intention whatsoever of halting building in Judea and Samaria, and eastern Jerusalem. Quite the contrary.
~~~~~~~~~~
As I complete this and prepare for transmission, I am aware that Secretary of State Kerry is scheduled to give a speech outlining his vision of a "comprehensive peace" between Israel and the PA. I'm sure it will be chock full of untenable ideas and outright lies that seek to further the damage to Israel. There is nothing but nothing he could say that would be constructive or original. How much damage this will do remains to be seen. I must deal with this in my next posting.
Recently, Kerry sent out a "Happy Chanukah" message.
One blogger replied, "Go choke on a latke." On that note, I close.
~~~~~~~~~~
© Arlene Kushner. This material is produced by Arlene Kushner, functioning as an independent journalist. Permission is granted for it to be reproduced only with proper attribution.
If it is reproduced and emphasis is added, the fact that it has been added must be noted.
http://arlenefromisrael.squarespace.com/current-postings/2016/12/28/december-28-2016-a-saga-of-bitterness-and-hope.html
Posted
on Wednesday, December 28, 2016 at 08:12AM
by
Arlene
|
Post a Comment
|
Email
|
Print
This will be a brief posting, so that I can get it out quickly.

By last Thursday, Egypt's President Sisi had withdrawn sponsorship of Security Council Resolution 2334, which says that all "settlements" in the "Palestinian territory" including eastern Jerusalem constitute a flagrant violation under international law, and calls for cessation of all "settlement activities." Sisi was responding to pressure from Netanyahu and from president-elect Trump.

Trump put out a Twitter statement that said, in part: "The resolution being considered at the United Nations Security Council regarding Israel should be vetoed...This puts Israel in a very poor negotiating position and is extremely unfair to all Israelis."

As I understand it, Trump also contacted Sisi directly. I believe that his son-in-law Jared Kushner (no relation) played a role in this response. I'm hearing that advisor Steve Bannon also did.

Credit: Dailythess

~~~~~~~~~~

It took no time, however, before four other sponsors – all temporary members of the Security Council – rushed forward to re-introduce the legislation: Malaysia and Senegal – both Muslim majority nations, New Zealand and Venezuela.

Because the Obama administration abstained (which is tantamount to a vote of support in this situation), it passed by 14 – 0.

We should not be surprised. This had been predicted. What is more, from what I am reading, it is not simply a matter of the US abstaining: Obama promoted this actively behind closed doors.

I want to say that Obama is showing his true colors, but I'm afraid to say that, as someone might accuse me of being a racist, and I am most decidedly not. I am simply vehemently anti-Obama, and someone who mistrusted him even when he was making nice. I'll have to find a different metaphor. Lovely, isn't it, that he had a Chanukah party in the White House?

Only 26 days to go! After the vote, Trump tweeted: "As to the U.N., things will be different after Jan. 20th."
I feel, I believe we all ought feel, great gratitude to the incoming president.

~~~~~~~~~~

The title of my post reflects my opinion on this situation. It is vile, it is hateful towards Israel, and it will generate some political/diplomatic problems in the form of BDS, etc. But it is not a legal headache in the way that some imagine:

This was passed under Chapter 6 of the Security Council and thus is not binding. Israel's rights in Judea and Samaria and eastern Jerusalem are solid, and nothing the Security Council says changes this.

As to the fear that Israelis will now be hauled into the International Criminal Court, I spoke with Alan Baker, Director of the Institute for Contemporary Affairs at the Jerusalem Center and the head of the Global Law Forum. He calls these concerns "absurd": There has, he says, been no juridical determination by the Court regarding the jurisdiction of the PA over land it does not control. Israel is not a member of the Court.

~~~~~~~~~~

One of the goals of the Palestinian Arabs in advancing this is to promote panic. And this we must not give them. In the end, it will not be the diplomatic victory they imagine it to be. Already there is talk in Congress of cutting funds to the UN.

I will follow with other news as the situation evolves.

~~~~~~~~~~

Today is the first day of Chanukah – a reminder of our strength and perseverance.
Credit: Chabadinfo

Closing with Ma'oz Tzur (Rock of Ages) traditionally sung after candle lighting.

https://www.youtube.com/watch?v=KgFyCPs2XmE

~~~~~~~~~~
© Arlene Kushner. This material is produced by Arlene Kushner, functioning as an independent journalist. Permission is granted for it to be reproduced only with proper attribution.
If it is reproduced and emphasis is added, the fact that it has been added must be noted.
http://arlenefromisrael.squarespace.com/current-postings/2016/12/25/december-25-2016-anger-and-not-panic.html
Posted
on Sunday, December 25, 2016 at 03:04PM
by
Arlene
|
Post a Comment
|
Email
|
Print
As we can find it...

Motzei Shabbat – Saturday night - we light the first candle of Chanukah. And so we begin today with mention of this celebration that marks the victory of the Maccabees over the destructive influences and power of the Syrian-Greeks in the Second Century BCE.
Credit: snowbird

We light our candles in commemoration of the miracle of the oil – the cruse of oil that was only sufficient for one day but lasted for eight days when the Temple was rededicated. For this reason, we call this holiday the Festival of Light. Badly needed right now. Miracles, that is. As well as light!

The other part of the celebration has to do with the historical victory (also a miracle of a more profound but less obvious sort). It should remind us of what we are capable of when we understand that the Almighty is with us - and we hold fast to who we are. Huge lessons for today (and I will get to this).

~~~~~~~~~~

We are grateful that this Chanukah, in the end, is unlikely to be marred by the expulsion from their homes of the residents of Amona, an expulsion that had been set – coincidentally but horrendously - to take place on the first day of Chanukah.

The residents, as I wrote in my last posting, rejected the offer that had been proffered by the government. One factor in this rejection – which was at some point mentioned by the residents in their press conference, but which received scant media attention - was the fact that the offer involved relocating only 11 families to another place on the same mountain.

But now we have moved past this, for a new offer has been accepted. The government seemed genuinely eager to avoid the crisis of a forced expulsion from Amona and to find a resolution. Undoubtedly Netanyahu was also eager to avoid a coalition crisis as well. Meeting through the night, Saturday night, with Amona community residents were Prime Minister Netanyahu and Education Minister Naftali Bennett (Habayit Hayehudi). Agreement came at 3 AM Sunday morning. It's my understanding that MK Bezalel Smotrich (Habayit Hayehudi) and former Bayit Yehudi MK Orit Strook encouraged the residents to take the offer.

Bennett hailed this as the end of the era of expulsions. We must fervently hope so, but this remains to be seen.

There were several reasons why this was considered by the residents to be a better offer. First, 24 resident families would remain on the mountain, rather than 11. They also felt that the government showed more commitment to the execution of this plan, with a clearer time frame, and a readiness to nominate someone responsible for overseeing the process.

~~~~~~~~~~

The plan involves six dunams of land, called plot 38, near the residents current location. This is land that is considered abandoned property and is under the control of the Civil Administration (that is, State property); it has been leased to the Binyamin Regional Council.

The government committed to seeking from the Court an extension in the expulsion order of 45 days, and this was speedily done. In that appeal to the Court, it was noted that this would be for only one and a half months, and not the six months previously rejected, and that this would be the last appeal for an extension.

The approval of the Court is essential for this plan to move forward, for nothing is in place. The time would be utilized for setting up temporary housing for the 24 families on plot 38 (actually 12 temporary buildings divided into two). And temporary housing would, as well, be set in place for the remaining families (I believe 18 in number) in nearby Ofra.

The agreement of the residents was contingent on all of this taking place.

According to the plan, there would then, subsequently, be an interval of time in which the area for a new Amona would be expanded beyond plot 38, utilizing adjacent abandoned property. Over the period of a couple of years, 52 permanent buildings would be constructed – homes for everyone now in Amona plus public buildings.

~~~~~~~~~~

As I write, the final word from the Court on the 45 day extension has not come through. The Court came back to the residents and asked them to pledge that if the extension is granted, then they will leave quietly at the end of that time. Late this morning, the residents filed their positive response to the Court. That the Court made this request certainly seems to indicate that the extension will be granted, although until we know it is not a certainty.

~~~~~~~~~~

But there is another fly in the ointment: For the subversive Yesh Din has been hard at work. Again. I have been advised by a spokesperson from Amona that they went to Jordan this time, and sought Jordanian citizens who, they maintain, have a claim on plot 38 from the time of the (illegal) Jordanian occupation.

Illegal is my word, of course, not theirs. Very much to the point, the actions of the Yesh Din should be rendered illegal. Their meddling - which, transparently now, has nothing to do with securing rights for local Arab residents and everything to do with their agenda of driving Jews out of Judea and Samaria – should be forbidden. There are several issues underlying this situation.

Paramount is the entire question of how land allocated by a Jordanian sovereign during an illegal occupation of the area, acquired in an offensive war, should carry sway in our courts now. This is what I meant by knowing who we are. It's time we held up our heads, collectively, and declared our rights.

~~~~~~~~~~

My information is that Yesh Din did not go to the High Court, but to the Civil Administration, with their new claim on plot 38. They are saying that the Civil Administration has no right to lease the land to the Binyamin Regional Council. There is particular unease over this, because as soon as the agreement was reached, the Binyamin Regional Council brought heavy equipment onto plot 38 to start preparing the land for the temporary houses – there is no time to be lost. But after Yesh Din made its latest claim, the machinery disappeared.

Even if the Yesh Din claim is accepted, which would be a travesty of justice, this would not kill the agreement nor require the residents to leave on Sunday. Rather, this is something that would play out over time: it would then fall to the Civil Administration to determine which other plot on the mountain might be utilized for relocating the residents. There is considerable land there and arrangements would have to be made to accommodate them legally. An onerous task in a tight time frame, but we must hope that the government would move with all due speed on this.

This is an issue not only of rights for the citizens of Amona, but for government policy on expulsions. It should be a turning point.

To be continued...

~~~~~~~~~~

The promise of president-elect Trump to relocate the American Embassy to Jerusalem has the PLO alarmed.

A couple of days ago, Saeb Erekat, PLO Secretary-General and a key PLO purveyor of empty words, made a number of threats: If the embassy is moved, the PLO will "revoke all its previously signed agreements with Israel" as well as its 1993 "recognition of Israel."
Credit: Kawther

I do not wish to belabor this here, but the fact is that some of the "signed" agreements between Israel and the PLO were never appropriately ratified by the PLO in the first place. While many have been consistently ignored by the PLO. What is more, surely, Erekat recognizes that this threat is a double-edged sword. If all agreements were off, the Palestinian Authority, which was founded as part of Oslo, would cease to exist.

But the real kicker is this statement by Erekat, made at a Washington DC conference, that: "such a move would indicate the U.S.'s acceptance of 'Israel's illegal annexation of eastern Jerusalem.'"

http://www.israelnationalnews.com/News/News.aspx/222041

Got him here! Because the American Embassy will be located in western Jerusalem. And that's the whole point: the PLO claims that it wants eastern Jerusalem for its capital. Ostensibly, within the "two-state solution" Israel would retain western Jerusalem. But what becomes transparent here, which most of us knew already anyway, is that the PLO wants all of Jerusalem.

~~~~~~~~~~

It is regrettable that State Department chose to refer to Israeli "settlements" as "illegal" following the announcement by president-elect Trump that David Friedman - who supports Jewish communities in Judea and Samaria – would be the next US Ambassador to Israel. Until now, the term of choice for Obama has been "illegitimate," which skirts the issue of legality.

See the comment by State spokesman John Kirby here:

http://www.timesofisrael.com/after-friedman-nod-state-dept-reaffirms-support-for-two-states-calls-settlements-illegal/

The Jewish communities in Judea and Samaria are most certainly not illegal. At most, Judea and Samaria might be referred to as "contested," but I would not say even this: According to international law – via the Mandate for Palestine – the land belongs to Israel.

I understand that in a subsequent tweet, Kirby walked back his statement.

~~~~~~~~~~

Potentially far more serious than the empty words of Erekat regarding repercussions for moving the Embassy is the action of the Palestinian Authority in bringing a draft resolution to the UN Security Council that calls for for an immediate and full halt to the "settlement building in the occupied territories."

It states that "Israeli settlements built on Palestinian lands occupied in 1967 are illegal." and that "settlements are a major obstacle to the realization of the two-state solution."
It also demands that Israel, as an "occupying power" immediately cease all "settlement activity", including in eastern Jerusalem, and to respect its legal obligations in this regard.
http://www.israelnationalnews.com/News/News.aspx/222093
The draft was circulated last night by Egypt (a disappointment for us). Vote is due shortly, but will come after this post has gone out.
THE question here is whether Obama will maintain the long-standing US position that the Israeli-Palestinian Arab conflict must be resolved via direct negotiations, and veto this. There has been concern that this lame duck president, who has express antipathy to Israel, will have his revenge with this vote.

~~~~~~~~~~

Earlier this week, a bi-partisan group of 88 Senators signed a letter, initiated by Senators Kirsten Gillibrand (D-NY) and Mike Rounds (R-SD), to President Obama. It urged him to veto such resolutions, citing his 2011 General Assembly address in which he said, "Peace will not come through statements and resolutions at the United Nations."

http://www.israelnationalnews.com/News/News.aspx/218048

A PA delegation has visited the president, and urged just the reverse.

~~~~~~~~~~

I have checked with one of the Legal Grounds legal advisors, who tells me that the resolution would not be under Chapter 7 (which would render it enforceable), and thus not "not binding in the strict sense."

~~~~~~~~~~

Unfortunately, Palestinian Arabs of the PLO/PA are not the only ones who give Israel a headache. As I've indicated several times over the years, we've got our problems with some Israeli Arabs who sit in our Knesset. There are at least a couple who, in my opinion, not only do not belong in the Knesset, but who should be branded as traitors – supporters of Hamas. To date, I would have said Haneen Zoabi is the most prominent and offensive of these, but now I would say Basel Ghattas rivals her for this dubious distinction.

Last week, MK Ghattas (of the Balad faction of the Joint List) was questioned by police because there was solid evidence that he had smuggled cell phones to security prisoners (read terrorists) in Israeli prison.

He readily admitted to having done so, claiming that this was "humanitarian activism," because the lives of the prisoners is difficult. This guy is a piece of work. The phones were used to plan terror attacks.

A blanket ban has now been placed on visitations by MK to security prisoners. Ghattas is being faced with a host of charges: complicity in committing a felony, deceptive practices, breach of trust and violation of the Prison Service code. His parliamentary immunity will be lifted and it is unlikely that he will ever show his face in the Knesset again. There are those who suspect he will flee, rather than face possible prison time.

http://www.israelnationalnews.com/News/News.aspx/222024

And imagine, there are those who accuse us of "apartheid."

~~~~~~~~~~

IDF forces from the Judea and Samaria Brigade, working with Shin Bet and Border Police, mounted a raid on a home in south Hevron Sunday night that uncovered the "largest weapons factory ever discovered" in Judea and Samaria. Hundreds of soldiers were involved.

Discovered in a large underground space beneath the house were "more than 100 Carl Gustav m/45 barrels, Russian 7.62 sniper rifles and for the first time, M16 rifle parts with assembly instructions," A cache of ammunition was discovered inside a wall.

There has been an intensified search for weapons manufactured and stored in Judea and Samaria because it is believed that those committing recent terror attacks were supplied by local sources.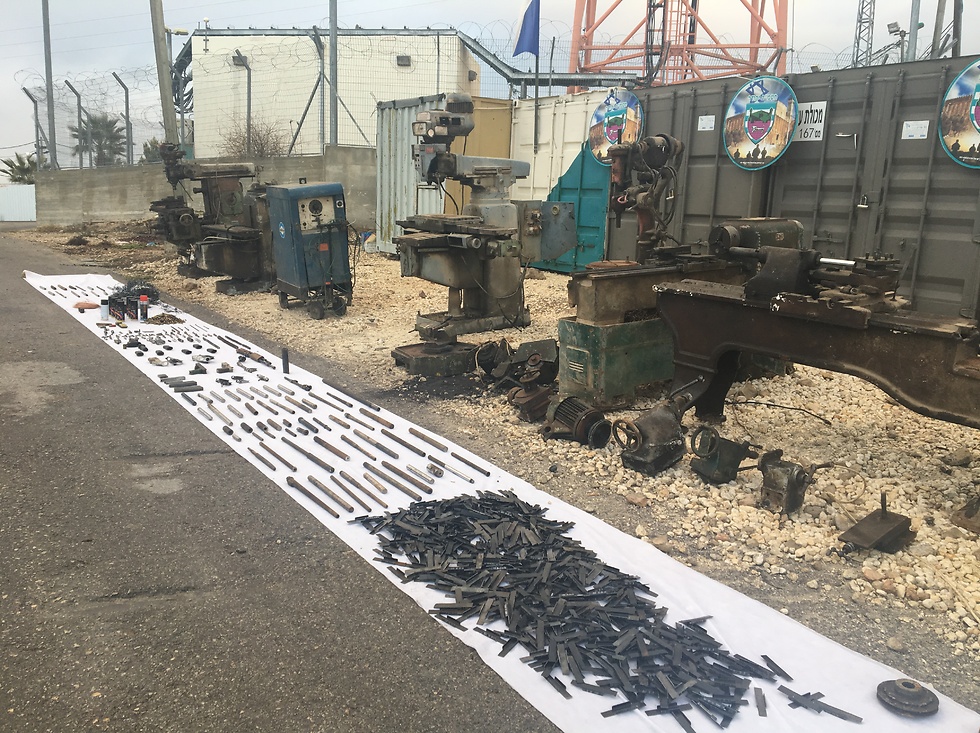 IDF Spokesperson

http://www.ynetnews.com/articles/0,7340,L-4895156,00.html

~~~~~~~~~~

The humanitarian crises in Aleppo has been beyond horrendous, with pathetically little action.

Prime Minister Netanyahu has announced Israeli intentions to intensify medical assistance to the people of Aleppo:

"We are prepared to take in wounded woman and children, and also men if they are not combatants. Bring them to Israel [we will] take care of them in our hospitals as we have done with thousands of Syrian civilians.

"We are looking into ways of doing this..."

http://www.jpost.com/Israel-News/Benjamin-Netanyahu/Netanyahu-Israel-is-looking-to-absorb-injured-Syrians-from-Aleppo-476006

The problem, as I understand it, is that Aleppo is in the north of Syria, not near our Golan Heights border with Syria. The question is how to get to them and bring them here.

~~~~~~~~~~

If you have never done so, I ask you to consider a donation now to the Legal Grounds Campaign. We are facing a critical year with regard to promoting Israel's legal rights in Judea, Samaria and all of Jerusalem, and so are eager for maximum funds to allow us to proceed full steam. Clearly, larger donations are greatly appreciated. But $50 or $100 also helps. Please be in touch with me if you wish to make a donation and I'll provide full information.

~~~~~~~~~~~

Chanukah Sameach to all who are celebrating!
Credit: s-media-cache

~~~~~~~~~~

This year, Chanukah, which begins on 25 Kislev, falls on December 25th, Christmas. An unusual occurrence.

To all my Christian friends, I extend wishes for a joyous and light-filled holiday, as well.
Credit: mybirdie

~~~~~~~~~~

After we have said the blessing, and have lit the Chanukah candles, we sing "Al Hanissim."

I found this version pleasing:

https://www.youtube.com/watch?v=7Bma6VubKH0

And I offer, as well, a less traditional presentation from Kippalive:

https://www.youtube.com/watch?v=m7MXDlPg_LI

"We thank you for the miracles,​ for the redemption, for the mighty deeds and saving acts, wrought by you, as well as for the wars which you waged for our fathers in days of old, at this season."

~~~~~~~~~~

© Arlene Kushner. This material is produced by Arlene Kushner, functioning as an independent journalist. Permission is granted for it to be reproduced only with proper attribution.
If it is reproduced and emphasis is added, the fact that it has been added must be noted.
http://arlenefromisrael.squarespace.com/current-postings/2016/12/25/december-22-2016-holding-on-to-the-good.html

`
Posted
on Sunday, December 25, 2016 at 02:50PM
by
Arlene
|
Post a Comment
|
Email
|
Print
In these tough times, I will start with the heavy news before moving on to what is good.

Credit: theyeshivaworld
The residents of Amona have decided not to take the final offer that was made to them by the government. The basic outlines of that offer:

They would have had to leave their homes by December 25th, or by a future date – roughly one month after – which the High Court would set if it agreed to the government's request to delay the expulsion, a request that would be made after the residents had agreed to the plan.
The government then would immediately have begun work on homes in a nearby area of the mountain the residents are currently on, and would have given the residents permits to live there for two years. This land is "absentee property" land, whose owners have not recognized it or paid taxes on it for decades.
During that two year period, the government would have turned to the Jerusalem Magistrates Court, and requested that the absentee owners' names be removed from the property. If the court granted this request, then it would have been possible for the Amona residents to remain there permanently.
http://www.israelnationalnews.com/News/News.aspx/221748
~~~~~~~~~~
I myself saw the problem with this plan: too many 'ifs." IF the High Court extended the expulsion date by a month. But the residents would have to agree before they knew if this would be the case. And if the High Court refused? Where would they go while houses were being put up? And then, after two years, they would have permanent homes IF the Jerusalem Magistrate Court agreed to remove the names of the absentee landowners. If it did not, the Amona residents would have to move elsewhere once again.

~~~~~~~~~~
And this was the essence of what they said yesterday, at a press conference at the home of leader, Avichai Boaron:
Credit: Arutz7/Hezki Baruch
Said Boaron, the document they were asked to sign did not contain written pledges from the government – those promises were oral. I would say that they couldn't be written because the government could not promise how courts would rule. The government was saying, "we'll seek, we'll try." (Emphasis below is added.)
"Unfortunately at the last moment we have been left alone...

"Nothing was written in the document except for a requirement on our part to leave our land willfully...

"we are experienced from previous expulsions. The arrangement was presented one way but the document we were asked to sign was very different.
"if the government cannot commit to transferring us from the door of our houses to the door of an alternative house, we will not be able to accept the arrangement."
http://www.israelnationalnews.com/News/News.aspx/221779
~~~~~~~~~~
This is a sad ending to the situation, and so many of us wish it had been different, think it should have been different.
I do not have answers, but I wonder why the government didn't pursue some of these issues earlier, so that it was not a last minute solution with all of those "ifs." Jews who made their homes in Israel in good faith should not be treated as the residents of Amona are being treated.
This is especially so when in fact – never mind what media sources routinely say – only some 5% of the land Amona is on has documented Arab ownership and the claims of Arab ownership were brought to the Court by an NGO that has no standing in this case and receives a majority of their funds from foreign governments. This is not justice.
~~~~~~~~~~
What I was glad to hear was that the residents are being called upon by their own leaders to act nonviolently, without raising a hand to police or soldiers (the police and soldiers who are, as I write, preparing for the expulsion, which may take place any time between now and December 25). And I pray that the residents heed this call.
However, there is also a call out to others to participate with them in "passive resistance," and, truth be told, when you gather a large group of young people who are feeling aggrieved, the danger of violence grows. Violence would have no positive result and would work against the Jewish people.
I have no clarity as to where they will go after the expulsion, but will continue to watch this situation.
~~~~~~~~~~
Not everyone agreed with the decision of the Amona residents. While they were meeting to make their decision, Rabbi Haim Druckman, a religious Zionist rabbi, said:
"Now is the moment of decision and there is no doubt that in many ways it is harsh since not everything was achieved and not all hopes were fulfilled."
He called upon the residents to "choose the straight and true path, to see the half-filled cup which is indeed fuller than expected even if the missing parts of it hurt for all of us. To accept the solution which our representatives in the government obtained for Amona even if it is not a complete solution..."
http://www.israelnationalnews.com/News/News.aspx/221738
Credit: theyeshivaworld
This statement, of course, is founded in trust that the government would fulfill the promises made. And here is the core of the anguish.
~~~~~~~~~~
And MK Betzalel Smotrich (Habayit Hayehudi), a tough and outspoken nationalist, after hearing of the decision of the residents, said;
"the decision ought to have been different, we thought that the community ought to have accepted the proposal, that it makes an opening for hope. But we honor the decision of Amona; the fear was that the High Court would delay the absentee property plan."
http://www.israelnationalnews.com/News/News.aspx/221770
Credit: bhol
~~~~~~~~~~
We have our work cut out for us, and must fight hard on the diplomatic, legal and PR fronts, until we have justice for Jews in Israel.
For an example of the injustice, see here:
"At a time when all eyes are raised towards the future of Amona, the Regavim movement (which is dedicated to monitoring and taking legal action against construction without permits conducted by Arabs and Bedouins on state land) has submitted a petition to the Israeli Supreme Court against the Defense Ministry and the Civil Administration of neglecting for a decade to demolish an illegal Arab building which is on state land within the administrative borders of the town of Leshem [a town in the hills of Samaria].
"A number of months ago, the organization appealed to the Civil Administration to enforce the law against the buildings...
"The Civil Administration responded that the enforcement authorities are aware of the buildings and "they are being treated according to illegal construction directives." From an investigation by the Regavim movement, it became apparent that this directive was already applied to the buildings in 2008.
"...it is apparent that, in the last two years the trespassing on state land continued with land development and extension of existing buildings. Despite this, no sanctions had been taken against the place..."
http://www.israelnationalnews.com/News/News.aspx/221778
"Yossi Dagan, head of the Shomron regional council, said that 'the discrimination against [Jewish] Judean and Samarian residents had never been clearer. '" (Emphasis added]
~~~~~~~~~~
Here's some really good and welcome news:
According to the transition team, president-elect Trump will be nominating David Friedman, a staunch friend of Israel, as the new US Ambassador to Israel.
Credit: David Friedman
Said Friedman, an attorney, who served as Trump's advisor on Israel during the campaign (emphasis added):
"I intend to work tirelessly to strengthen the unbreakable bond between our two countries and advance the cause of peace within the region, and look forward to doing this from the U.S. embassy in Israel's eternal capital, Jerusalem."
One more confirmation that Trump really does intend to move the US Embassy to Jerusalem.
Don't know exactly how he thinks he can advance the cause of peace here, but I'm not terribly worried because of who he is. Friedman served as President of American Friends of Beit El (a community in the Shomron).
~~~~~~~~~~
Prime Minister Netanyahu spent two days this week visiting Muslim majority countries in Asia. Tuesday, he flew to Azerbaijan, which is majority Shi'a, and met with President Ilham Heydar Aliyev. Netanyahu had visited this country, which is critical because it borders Iran, 20 years ago.
Here you see Netanyahu and his wife, Sara, meeting with members of the Jewish community of Azerbaijan, in Baku, the capital, at a Chabad school. Minister Ze'ev Elkin (Likud) is on the far right:
Credit: GPO/Haim Zach
During a press conference with Netanyahu, President Aliyev spoke about the fact that, over the years, his country had signed more than $5 billion in contracts to buy weapons and security equipment from Israel.
~~~~~~~~~~

On Wednesday, he flew to Kazakhstan, a majority Sunni Muslim country, for an historic first-time meeting with President Nursultan Nazarbayev. In January, Kazakhstan assumes a two-year term on the Security Council as a rotating member. Our prime minister asked help from the president in securing Israel a rotating seat on the Council.
Nazarbayev, for his part, spoke about cooperation between the two countries in the fight against terrorism; he requested Israel's help in training its special forces.

http://www.jpost.com/Israel-News/Politics-And-Diplomacy/Kazakhstan-asks-Netanyahu-for-help-in-war-on-terror-475341
Over half of Israel's oil comes from these two countries, which are both members of the Organization of Islamic States.
All of this is part of Israel's diplomatic outreach to different countries in the world, in an effort to solidify a stronger base of allies. We are less isolated today because many nations seek our expertise in fighting terror and our hi tech knowledge in many spheres.
~~~~~~~~~~
In a speech before the Conservative Party's Friends of Israel, on Monday, British Prime Minister Theresa May spoke about Israel in glowing terms, saying that we are "a remarkable country" and "a beacon of tolerance."
Credit: CFI
As it is the 100th year of the Balfour Declaration, which came out of Britain, she also touched upon this, calling the Declaration (emphasis added):
"one of the most important letters in history...It demonstrates Britain's vital role in creating a homeland for the Jewish people. And it is an anniversary we will be marking with pride."
http://www.conservativehome.com/parliament/2016/12/mays-speech-to-the-conservative-friends-of-israel-full-text.html
This is lovely, and we appreciate it. There is a great deal more, as well, that she said in praise of Israel.
But, there is a proviso here. For Prime Minister May also said:
"We in Britain stand very firmly for a two-state solution." And she spoke about "the Occupied Palestinian Territories."
Sigh. One more Brit – this one a heartfelt friend of Israel – who is trying to have it both ways at the same time. The Balfour Declaration recognized all of Palestine from the Jordan River to the Mediterranean Sea as Jewish homeland. The Mandate, established in international law, was based on the Declaration. There is no way to factor in a "two state solution" – which deprives Jews of a portion of the land. And yet, this is what happens, again and again.
~~~~~~~~~~
"Al Kol Eleh" written by Naomi Shemer z"l and sung here by Yossi Banai.
A fitting song for today – Watch over all of this, Almighty, the bitter and the sweet.
https://www.youtube.com/watch?v=Gbw2FTYHCTg
~~~~~~~~~~
© Arlene Kushner. This material is produced by Arlene Kushner, functioning as an independent journalist. Permission is granted for it to be reproduced only with proper attribution.
If it is reproduced and emphasis is added, the fact that it has been added must be noted.

See my website at www.arlenefromisrael.info Contact Arlene at akushner18@gmail.com

This material is transmitted by Arlene only to persons who have requested it or agreed to receive it. If you are on the list and wish to be removed, contact Arlene and include your name in the text of the message.

http://arlenefromisrael.squarespace.com/current-postings/2016/12/16/december-16-2016-tough-times.html
Posted
on Friday, December 16, 2016 at 07:32AM
by
Arlene
|
Post a Comment
|
Email
|
Print
I am sitting at my computer, trying to make heads or tails of various events here in Israel and elsewhere, and boy is it tough! There's not a whole lot of clarity right now.

But I'm going to lead off with a good news piece. This one is a bit personal, but it shines a light on who we are:

A young man I am close to is studying in a hesder yeshiva (a yeshiva that combines religious text study and army service) in the hills of Samaria. He told me recently that he had been up for a whole night the week before.

"Studying?" I asked. That would be a plausible assumption. But no, he told me he was guarding sheep. (Picture is just illustrative)

Credit: dqhall59

Sheep?

Well, it seems a man who lives near the yeshiva has a herd of sheep, and unless they are guarded all night Arabs come and steal them. (This is a statement of fact, folks.) The man, financially unable to hire full-time guards, stays up at night to watch his sheep. But he cannot do it every night, it's too exhausting. And so, sometimes students from the yeshiva go out to help. They do this with the sanction of the rosh yeshiva (head of the yeshiva, a highly respected rabbi).

~~~~~~~~~~

And there's more. Samaria is a grape-growing region that has developed quite a reputation for its wines. When grapes ripen, they must be picked at the peak of their flavor, or they will not produce the best wine. Here too, the owners of some of the vineyards manage on modest means. They do not have the wherewithal to hire groups of pickers. And so, in September, when the grapes are ripe, this same rosh yeshiva tells his students: "Leave your books, go pick grapes."
Credit: Templeinstitute

Do the students get paid for this, I asked. "No," said this young man. "Sometimes they make us a barbecue."

Learning how to be good Jews in the hills of Samaria.

~~~~~~~~~~

Then I want to look backwards by two weeks to the 29th of November (Kaf-Tet b'November). So much was happening that I moved past reference to this date, but I believe clarification is in order.

November 29th, 1947 was the day on which the General Assembly of the UN passed Resolution 181 – which is referred to as the "Partition plan" - a plan for dividing Palestine into one state for the Jews and another for the Arabs.

At the time, the Jews of Palestine celebrated – even dancing in the street - because this represented international recognition for the founding of a Jewish state.
Credit: Zionism-Israel

And in some circles it is still viewed this way. However, there are several significant points to be made:

Resolutions of the General Assembly are only recommendations and carry no weight in international law. This recommendation would have had legal grounding only if both parties had agreed and between them decided upon a border. But this did not happen. The Jews accepted the recommendation, but the Arabs refused. Thus, the Mandate for Palestine,a binding document in international law – which accorded the Jewish people the land of Palestine for a homeland – remained unchanged.

Some Arabs want to go back now to this time and claim "their" half of Palestine. This is legal sophistry and untenable on all counts.

There are those who imagine that this resolution "founded" the modern state of Israel. This is also untrue. Modern Israel was founded with the Declaration of Independence on May 14, 1948. This act rested upon the Mandate for Palestine, of 1922, which stated that "recognition has thereby been given to the historical connection of the Jewish people with Palestine and to the grounds for reconstituting their national home in that country." The legal precursor to this was the San Remo Resolution, of 1920, which drew upon the Balfour Declaration, of 1917.

~~~~~~~~~~

With regard to Amona and the status of the Regulation Bill, there is still a situation of flux:

Residents of Amona announced a couple of days ago that they were preparing for "resistance" to the evacuation. Not a happy prospect. I am with these residents all the way, and know that their rights are being ignored.

I recommend that you read and widely share this highly informative blog "Everything you wanted to know about the Amona case but were afraid to ask." It provides a powerful perspective on what is wrong with the current situation and why the Amona residents feel as they do (emphasis added):

"Officials in the Attorney General's office have already admitted that the petitions submitted by the leftist organizations Yesh Din and Peace Now were not motivated by a desire to protect the property rights of the oppressed Palestinians, but were rather submitted in the context of 'lawfare' — legal warfare aimed at promoting the interests of Palestinians, the purpose which is to force Israel to unilaterally withdraw from Israel's heartland without an agreement...

"When the Amona case reached the High Court of Justice, the Land Registrar of the Civil Administration maintained that although Amona was a bare, rocky, abandoned hilltop, its land was registered as private land, meaning that the Jordanian government had registered the land in the name of the local sheikhs and clans. Amona initially argued that the Jordanian registration was not legally binding because the Jordanian occupation had never been recognized by any country other than the United Kingdom and Pakistan...further adding that the land records did not provide evidence of actual ownership, which would be reflected in agricultural cultivation of the land, but that the land was registered as a form of bribery to serve the political interests of the Jordanian government. However, these claims were not relevant because the court took no interest in them, but only wanted to know what the state's position was..."

http://blogs.timesofisrael.com/everything-you-wanted-to-know-about-the-amona-case-but-were-afraid-to-ask/

~~~~~~~~~~

There are changes in the system that must be made to ensure justice in our land. But physical resistance by the residents will not change the situation for them now, and my fear is one of violence. Violence of Jew against Jew is obscene and heartbreaking. Not to mention counterproductive. The world loves this, and we shouldn't give it to them.

Not everyone agrees with me, I know. But MK Yehuda Glick (Likud), a staunch right-winger, is one of many who do:
"If Amona's residents want to do the right thing and emerge as the victors, they would pack up and move by agreement.
"They would contribute a million times more to Judaism than by unnecessary clashes with security forces. Don't do it!"
http://www.timesofisrael.com/likud-mk-pleads-for-no-resistance-to-amona-evacuation/
Subsequently, the residents announced – I am not claiming it's because of what Glick and others said; perhaps, but I don't know - that the "resistance" would be peaceful.
~~~~~~~~~~

At the same time, hundreds of border police and soldiers have been training on an army base for the day of the Amona evacuation. That brings knots to the stomach. In 2006, when there was a partial evacuation of Amona, the police dealt with the situation with excessive force. Painful, both literally and figuratively.

Now, it has been announced that there would be no horses used in the evacuation, as was the case last time. This in and of itself represents a de-escalation in their tactics.

~~~~~~~~~~

What it is comforting to learn about – and what I hope indeed does comfort the residents and reassure them at some level – is that nationalist members of the Knesset – primarily from Habayit Hayehudi – and members of the nationalist community, especially in Judea and Samaria, are rallying, not to help with "resistance," but to help them cope with being moved out of their homes. There is considerable effort being expended, with concern for what they will need when they are moved out.

There are social workers on the scene. And there is talk about government compensation for the homes and property they will have left.

Caravans are being prepared for them to move into, in a neighboring community, reportedly in nearby Ofra – with talk (unconfirmed) that a permanent community would be established seven miles north at Shvut Rachel. But even the caravans are not yet ready and for this reason the prime minister is once again asking the Court for an additional 30 days in which to prepare.

There is another reason I pray that the evacuation is delayed: As it is currently ordered, it falls on the first day of Chanukah. How ugly for the community's children. The trauma to the children of the 42 families living there should be the first concern.
Credit: CarolineGlick

There is talk of our being a nation of law. And indeed. But Jewish law must also have heart.

~~~~~~~~~~

The Regulation bill has passed its first reading in the Knesset, with two more required.

This bill which would offer protection to tens of thousands of other residents of communities in Judea and Samaria who built in good faith, and with some assistance by government agencies, and subsequently were told, or face the prospect of being told, that they were on "Palestinian" land. In these cases, instead of enforced demolition of homes, there would be 125% compensation payment to the Arab owners who document their claims.

In its current formulation the law does not apply to Amona nor to a small number of houses in a few other places - Netiv Avot (in Elazar), Ofra and Eli – where there have already been Court orders regarding demolition.

Those promoting this legislation had hoped to see a speedy second and third reading. But Netanyahu is trying mightily to delay this until after January 20, so that Trump would be in the White House. He continues to exhibit considerable concern about a vindictive response by Obama in the UN.
Credit: mrctv

Concern about Obama is an interesting thing. Clearly, if the Regulation law is in process, Obama knows what's coming. But there is some feeling, nonetheless, that if the final passage of the bill is scheduled to take place after Obama is out of office, then he will not see this as a personal affront and thus will not respond vigorously now.

~~~~~~~~~~

Whatever the concerns of our prime minister, however, he is, in my opinion, carrying this caution about Obama to ludicrous extremes. Yesterday, in a "60 minutes" interview, he declared (emphasis added):

"I know Donald Trump. I know him very well. And I think his attitude, his support for Israel is clear. He feels very warmly about the Jewish state, about the Jewish people...
"I'm willing to negotiate with [the Palestinian Authority] at any moment. I haven't reversed my position...Two states for two peoples…. that's where I'm focused.
"I'd like to have President Trump, when he gets into the White House, help me work on that..."
http://www.israelnationalnews.com/News/News.aspx/221567

~~~~~~~~~~

No way! Did he really say this now? Yup, he did.

There is considerable debate about whether Netanyahu really wants two states. I'm not going to go there. Even if he does, the timing of this statement is clearly calculated – and aimed towards the current resident of the White House: Don't worry, Barry, don't be concerned about the Regulation law. I'm still going to promote two states. No need to get tough with us at the UN.

~~~~~~~~~~
Now, if you want to talk about being unable to make heads or tails of our situation, consider this, please.

NY Times columnist Thomas Friedman - who engages regularly in fierce one-sided critiques of Israel and has consistently promoted the "two state solution" - also gave an interview last week. And he said, in response to his interviewer telling him that people say he doesn't understand what's going on in Jerusalem (emphasis added):

"Maybe they're right, and I'm perfectly open to that. Maybe Israel will be better off in fact with a one-state solution. Maybe that is the only solution left...

"I understand the security environment, I've lived in the Arab world and I'm not ignorant...

"If Israel were stock, I would buy it. Because in the age of acceleration, I think it has a lot of very strong attributes to thrive. But it lives in a neighborhood were you're going to see a lot of collapsing states...."

http://www.israelnationalnews.com/News/News.aspx/221539

No way! Did Thomas Friedman – who just a little over a year ago, outrageously claimed that "Israel plays, when it has to, by what I've called 'Hama rules' — war without mercy…it will not be deterred by the threat of civilian Arab casualties…" - say this? Yup, he did.

~~~~~~~~~~

But wait, I'm not done yet. We also have the leftist novelist A.B. Yehoshua who said just days ago:

"We need to start it from Jerusalem. The East Jerusalem Palestinians become citizens.
"The second phase should give citizenship to the 100 thousand Palestinians living in Area C, with social security, minimum wage and equality before the court.
"These are difficult things for a person like me who went with a different vision, but reality requires an answer."

What he's talking about here is annexation by Israel of Area C. The original was in Hebrew and this is a translation put up on IMRA by Aaron Lerner.

http://imra.org.il/story.php3?id=71854

This is the same A.B. Yehoshua who, two years ago, called on Europe to recognize a Palestinian state, saying this was "a moral and existential act not only for the Palestinians, but first and foremost for the Israelis themselves"?

Yup. One and the same.

~~~~~~~~~~

Folks, we are looking at a major shift. It's just that some are slow or reluctant to recognize this. France, for example.

The French are still determined to hold their international peace conference in Paris on December 21, Israel's refusal to attend notwithstanding. Crazy, because without Israeli participation there would be not even a glimmer of hope of progress. Netanyahu – viewing such a conference as counterproductive, and concerned about providing Abbas with a venue for grandstanding - maintains that only direct negotiations have a chance of being successful.

So the French tried another gambit: they invited Netanyahu to come to Paris and meet with Abbas a day after the conference. Nothing doing, replied Netanyahu: This would be viewed as part of the conference. If the French cancelled the conference, he countered, then he would come to meet Abbas in Paris for direct talks without preconditions.

The French weren't interested.

http://www.upi.com/Top_News/World-News/2016/11/07/Israel-wont-attend-French-peace-conference-wants-direct-talks-with-Palestinians/9571478532375/

The irony here is that France, inundated with radical Muslims, is hardly in a position to be an honest broker. What is more, in light of those radical Muslims, France would be better advised to turn inward to solve its own problems, rather then trying to fix what they perceive to be our problems. Talk about grandstanding. This is a diversion for them.

~~~~~~~~~~

Speaking of Abbas...

The Fatah Central Committee held a conference at the beginning of this month, for the first time since 2009. For all of the talk of a turnover and Abbas being pushed out, that did not happen. But what I would say is that this is hardly the end of the story.

Abbas was re-elected as head of Fatah on the first day of the conference. Mohammad Dahlan, long time challenger to Abbas, who currently lives in Dubai, was sidelined.

In the election for seats on the Committee, Marwan Barghouti, who is serving multiple life sentences in an Israeli prison for terrorism, received the most votes. This tells us all we need to know about Fatah: This multiple-murderer and planner of terror attacks is their most admired leader.

Following him in vote count was Jabil Rajoub, former head of PA preventative security in Judea and Samaria, and not exactly "mister nice guy" either. Now heading the Palestinian Football Association (a front for a variety of political activities), he has close ties to Hamas, and to Qatar.
Credit: frontpagemag

Rajoub, whose camp in the Central Committee is strengthening, is likely to be the Committee's secretary general. And then, keep your eye on him to become Abbas's successor. This is not going to result in a more moderate PA, rest assured.

http://www.timesofisrael.com/at-fatah-congress-rajoub-and-abbas-walk-away-with-big-wins/

~~~~~~~~~~

In the last several days there have been two strikes inside Syria launched by Israel. In late November, Israel killed four terrorists associated with ISIS, in the Syrian Golan, after IDF soldiers came under fire from them.

The second attack, last Wednesday, according to Lebanese and Syrian websites, hit the Mezzeh Military Aiport outside of Damascus, causing a series of explosions.

The veiled reference to this attack by Minister of Defense Lieberman was that: "We are first and foremost making efforts to maintain the security of our citizens and protect our sovereignty, and trying to protect the smuggling of sophisticated weapons, military equipment and weapons of mass destruction from Syria to Hezbollah."

https://www.ft.com/content/8d08632a-bc65-11e6-8b45-b8b81dd5d080

Sometimes there is a lack of clarity as to the location from which Israel has launched rockets – across the border from Israeli territory, or from an aircraft that has crossed into Syrian or Lebanese airspace. In the latter attack, it does seem that an Israel jet entered Syrian airspace.

This situation is an on-going one, and has actually escalated, as Iran has had the largesse to provide Hezbollah with additional assistance because of the Obama-inspired sanctions relief.

Please see this very important article by Caroline Glick on the issue – and on the critical need to secure assistance from the Trump administration in cutting back the threat.

http://carolineglick.com/israels-first-move-with-the-trump-administration/

~~~~~~~~~~

Prayer for the State of Israel:

https://www.youtube.com/watch?v=BGW25IslCig

~~~~~~~~~~

© Arlene Kushner. This material is produced by Arlene Kushner, functioning as an independent journalist. Permission is granted for it to be reproduced only with proper attribution.
If it is reproduced and emphasis is added, the fact that it has been added must be noted.
http://arlenefromisrael.squarespace.com/current-postings/2016/12/14/december-12-2016-heads-or-tails.html
Posted
on Wednesday, December 14, 2016 at 05:09AM
by
Arlene
|
Post a Comment
|
Email
|
Print