Background Information
To begin to understand Israelrequires some familiarity with her history, political situation, and more.
A quick look at ancient Israel
A thumbnail history of modern Israel.
A look at some common (mis)impressionswith regard to Israel's situation:
Israel is an occupier in Judea and Samaria (West Bank).
Israel should give back the land to the Palestinians.
The Palestinians also have a long history in the land.
The Palestinians want a two-state solution.
If the Palestinians don't cooperate, Israel must act unilaterally.
To be a Jewish state, Israel must withdraw from PalestinianArab areas.
The "right of return" means Israel must let Palestinian Arab refugees in.
Giving the Palestinians a state of their own is simply the right thing to do.
Eastern Jerusalem and areas to the east are really Arab.
UN Resolution 242 after the Six Day War requires Israel to withdraw to within the Green Line.
Commentary, background and insights:
On Jerusalem.
Observations on the 40th Anniversary of the Six Day War
Report on UN Security Council Resolution 242
The story of Hebron
Text of Road Map
For information related to the war in Lebanon:
International law and Israeli treatment of civilians in war
UN Security Council Resolution 1701
For background to the war:
Thumbnail history of Israeli-Lebanon relations
For information related to the war in Gaza, early 2009.
Did Israel act according to international law?
Major Palestinian Arab organizations/factions/entities: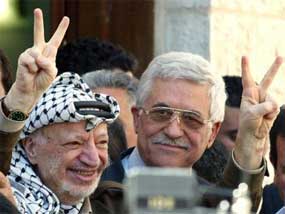 The Palestinian Liberation Organization (PLO)
The Palestinian Authority (PA)
A look at some Arab/Palestinian positions:
The Saudi/Arab Leaguepeace plan
Recognizing Israel's existence